Nokia 8 sirocco, 7 plus, Nokia 1 & more launched in MWC 2018
Reboots Nokia 6 smartphone and classic Nokia 8810 handset with 4G
Nokia, once the king of phones launches three new smartphones and two reboots in the Mobile world congress 2018. HMD Global, the Finnish company owning the Nokia brand, revealed those 5 phones in an event on Feb 25. Out of which, Nokia 8 Sirocco, Nokia 7 plus and Nokia 6 reboot are part of Android one program. Whereas Nokia 1 is an Android go powered budget phone and Nokia 8110 4G is a reboot of its classic handset.
Nokia 8 Sirocco
This phone is a upgrade of the last years flagship Nokia 8 with Snapdragon 835 processor, 6 GB of RAM and 128 GB of storage. Nokia 8 Sirocco has 5.5 inch OLED display and milled stainless steel in the body. It has dual camera of 12 MP and 13 MP in the back. It is updated to IP67 water and dust resistant. The price of the phone is at 920 USD. The notable downgrade is in the front camera of 5 MP. The phone supports fast wireless charging and has 3260 mAh of battery.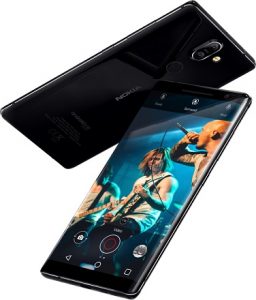 Nokia 7 plus
Nokia 7 plus has a 6 inch Full HD display with a 18:9 aspect ratio and is powered by Snapdragon 660 processor. The phone contains 4 GB of RAM and 64 GB storage. It carries the same dual lens camera setup as that of Nokia 8 Sirocco. The phone is a part of the Android one program and runs Android 8 Oreo OS. The front camera is a big bump of 16 MP. Nokia 7 plus is priced at around 490 USD.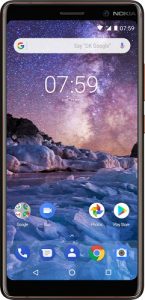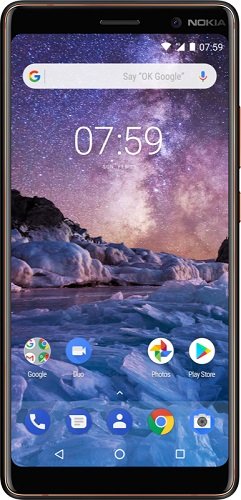 Nokia 6 2018
The new Nokia 6 is a upgrade to last years phone with rear fingerprint scanner and type C charger. The bezels in the 5.5 inch phone reduces slightly with the same aspect ratio of 16:9. It is powered by Snapdragon 630 processor with either 3 and 4 GB of RAM. The phone supports fast charging with 3000 mAH battery. The specs of camera are more or less the same but for new Nokia 6, it is from Zeiss. Now, the camera in Nokia 6 2018 also offer bothies and runs on Android 8 Oreo. The price of the Nokia 6 2018 is USD 345.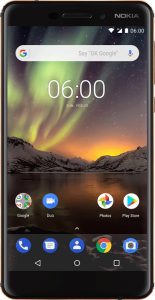 Nokia 1
There is also a budget smartphone Nokia 1 that runs Android Go (Oreo) OS. This Android Go program is specially designed for the low end hardware to perform better. The phone contains MT6737M Quad Core 1.1GHz processor, 1 GB of RAM and 8 GB of storage. Regarding the camera specs, it is a low end of 5 MP and 2 MP in rear and front. The price of Nokia 1 is affordable at $85.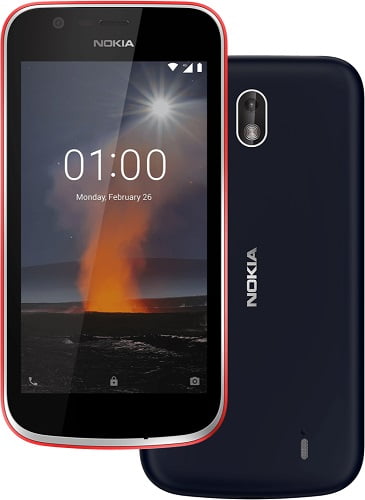 Nokia 8110 reboot (2018) with 4G
Like last years MWC, Nokia also reboots their classic handsets phone Nokia 8110 with the support of 4G. The nostalgic phone has a unique curved design and is available in yellow, black color. The phone contains 2 MP camera in the back, 4GB storage and classic Nokia apps. Nokia 8110 has excellent battery performance for many days and is priced at just $ 80. The phone also supports VoLTE for voice calling over 4G LTE.
Paramount Electronics, the authorized distributor of Nokia phones in Nepal, had launched previous Android phones like Nokia 6,5,3 and 3310 reboot earlier. We can expect Nokia 7 plus, Nokia 8 sirocco, Nokia 1, Nokia 6 2018 and Nokia 8110 them to available in Nepal after it becomes available abroad.