Can Clubhouse run on 2G? How is its performance and how much bandwidth does it consume per hour? We run a comparison test to derive the conclusions. Find out below.
Clubhouse's popularity is spiraling in Nepal with social media abuzz about it. The audio-chat-based app has gone viral among the youth demography and it is growing user base each day.
With the increase in Clubhouse's usage, many have also pondered how much bandwidth it consumes. Given that most of the existing users spend a handful of their time on Facebook, Instagram, Tiktok, it is obvious they want to know how much bandwidth this new sensation consumes. But before we head to the bandwidth statistics, we first start off with the question: Can we run Clubhouse on 2G?
2G is the second-gen mobile network that provides around 100-300kbps on average with EDGE technology. This speed is not ideal for apps primarily based on audio or videos they require a consistent high-speed bandwidth. For Clubhouse, in particular, 2G with EDGE (and not GPRS) can be a mixed bag with a big NO in conclusion.
Check out: When to put your phone in 2G mode?
Clubhouse on 2G
We launched the Clubhouse app only after toggling 2G on our device. You can see an 'E' on the top right corner. The 'E' refers to the improved version of GPRS which delivers speed from 100-300kbps.
While on 'E', the app took a disappointing 5 seconds to bring the home screen and loaded rooms with images in the next 6 seconds totaling 11 seconds. To confirm, we repeated this a couple of times more and had the same results. we learned right from the beginning that 2G is not the perfect network for the Clubhouse app. However, there is more to it.
Now to the chase, how it performs while 'tuning in'? and we found it quite interesting. We first entered a music-based room that played music in a loop. Frustratingly, the app took forever to load on the first attempt. At second, it took thirty seconds to start. We won't get to the audio quality right here.
Since our first room could not stream the audio, we reached for another that had participants speaking in turns. This time it worked. The audio played through after 6 seconds. Maybe the app couldn't play the music room's audio for its need of continued data. But again, in this room too, the audio streamed normally for some minutes then staggered in-between rendering the whole experience dreadful. As it turned untenable, left the room quietly after 10 minutes.
Data Consumption
In our short-lived ten minutes session on 2G, Clubhouse consumed a minimal 11.6MB. Normally, the app uses up more bandwidth than this, but due to the obvious slow data rate, the app couldn't process through the required bandwidth for standard audio play. The broadband speed averaged 20KBps and reached 31KBps at times during our tests but inconsistently.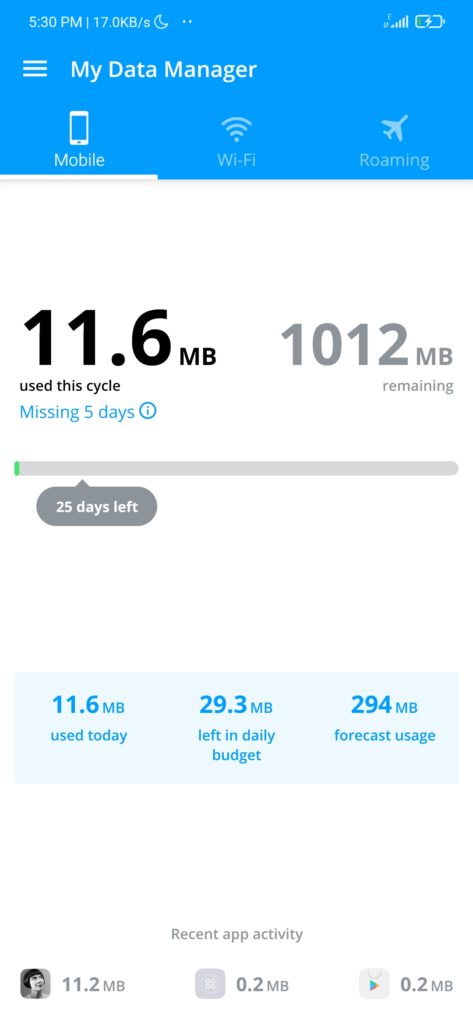 Do not miss: 2G, 3G, 4G and 5G Explained in Simple Terms
Clubhouse On 3G
To learn how much bandwidth Clubhouse really consumes, we switched to the 3G network. Depending on versions, the third-gen network delivers 2 to 21Mbps data speed. At face value, this is more than enough for Clubhouse to play pull through the audio.
As we expected, the app took no time in drawing its home screen and it loaded available rooms along with pictures within three seconds. The speed lag was not noticeable. the experience was the polar opposite from that of the 2G.
Check out: Best Music Streaming Apps in Nepal
Data Consumption
For our continued one-hour session, we entered a room that was bustling on a political issue. We tuned in to the discussion continuously without interruption and ran our data check. Our data monitoring app revealed that the Clubhouse consumed 124MB of bandwidth in its 60 and odd minutes runtime. As for data speed, the 3G was clocking at 24kBps and peaked above 100KBps at once.
During our course on 3G, we never felt any audio issues. The sound was clear and fully audible. The audio was streaming as ideal as it is possible. All in all, the 3G delivered an excellent performance for the Clubhouse app.
NOTE: To monitor the data usage we used a third party app My Data Manager
Summary
In our tests, we compared the viral app's performance on both 2G and 3G of major telecom operators. We witnessed significant discrepancies over the two networks for performance where one delivered a forgettable experience while the other served a pleasant it pleasantly. If you are skeptical, we didn't exploit the prowess of 4G because 3G's sample test would be an ideal reflection of 3G and anything above it.
The 2G's EDGE did stream audio for a while but it showed enough weaknesses. The audio struggled in between with glitches and it was a painful experience, to say the least.
| | | |
| --- | --- | --- |
| Network | Duration | Bandwidth |
| 2G | 10 minutes | 11.6MB |
| 3G | 65 minutes | 124MB |
Clubhouse on 2G and 3G
Meanwhile, 3G displayed its full potential. It streamed the audio with breeze throughout and we had no complaints about over an hour. 3G's higher bandwidth speed capacity completely dwarfed that of 2G and it was fully demonstrated in our tests comparison.
In sum, the 3G responded as soundly as possible. Because of its sheer bandwidth speed and consistency, we can assure you that 3G and anything above are ideal for Clubhouse tuning.
Check out: 3G vs 4G mobile network; which one to choose?
Verdict
The clubhouse app doesn't feature videos and it doesn't contain images such as Facebook or Insta. It is a minimalistic audio-based app and its bandwidth consumption is rather moderate. However, it requires a very stable and high-speed broadband network for lag-free audio streaming, which is the only requirement in the app.
Through our test, we gathered that 2G can not make the bare minimum for an ideal Clubhouse experience. It is practically not eligible to meet the bandwidth speed requirements. We figure you should be content on a 2G network when higher networks are not available. Otherwise, 3G offers a vastly upgraded broadband capacity and offers a reliable Clubhouse experience.
In a nutshell, we suggest you shun the 2G network and keep your device on the 3G broadband to get the uninterrupted and smooth clubhouse audio experience.
Are you on the Clubhouse app yet? Which mobile network do you use for it? Let us know what you have experienced in the comments below.
Follow Nepalitelecom Club on Clubhouse at this link.