India could launch the next-generation 6G network at the end of this decade.
Recently, the country built its first 5G testbed and followed the first 5G call as well
As India braces for the commercial launch of 5G, it has already set its sights on the succeeding 6G network to take an early lead in the region.  Indian Prime Minister Narendra Modi announced that a 6G could arrive in the country by the end of the decade. He also revealed that a task force is already working on the rollout plan.
He made the announcement at the ceremony that marked the 25 years of the Telecom Regulatory Authority of India (TRAI).
At the event, he also inaugurated India's first 5G testbed that will help Indian businesses to validate their products and lessen reliance on foreign services. It is a multi-institute effort under the leadership of IIT Madras.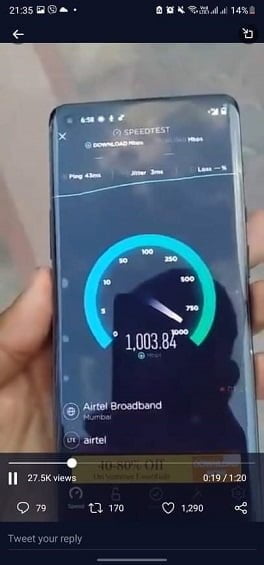 The Indian PM also spoke on mobile networks and what newer communications standards could bring to the country. In a thinly veiled political swipe, he said that the 2G era was engulfed "in corruption and policy paralysis." But now, he says the country has moved transparently to 4G and 5G. Referring to his "Make in India" initiative, he said India has become "the world's biggest mobile manufacturing hub." Also read: 2G or 3G? Which Mobile Network Will Shut Down in Nepal?
5G and 6G for economic expansion
Meanwhile, India is gearing up for the commercial launch of 5G. PM Modi said, "5G will contribute $450 billion to the Indian economy. Not just the speed of the Internet, 5G will also increase the speed of economic development and employment generation. By the end of this decade, we should be able to launch 6G services, and our task force has started working on it".
He later said that 5G and 6G will provide faster internet speeds and also help create jobs to improve the economy.
India for now is preparing for the 5G launch but it's hard to tell determine the exact timeline. However, it is announced that when it does launch, it will start with the 13 major cities including Delhi, Kolkata, Chennai, Hyderabad, etc. Don't miss: Forget 5G, China Tops 1 Tbps 6G Speed, the Fastest Yet
Many countries have already devised their strategy for 6G while accelerating 5G plans. Do you think the states are expediting the race for the next-gen communications race or is it justifiable? You can put your perspective in the comments below.