Nepal's leading ISP WorldLink has announced 10 day free trial for its Mesh WiFi system.
The offer allows customers to enjoy the high-performance Mesh System and assess its efficiency firsthand before subscribing to it.
The offer is convenient for existing subscribers. They can first witness its performance before concluding on its need.
For its free Mesh WiFi trial, WorldLink provides Nokia Beacon 1.1 routers.
The company says customers won't have to pay for the router, installation, and deposit fees for the trial.
Mesh WiFi brings an enhanced broadband experience over a larger area. Connecting the main network through nodes placed at different spots provides a uniform internet performance for all the connected devices.
If you want to grab the Mesh WiFi trial offer, click this link. There fill up your name, and enter your 'WorldLink user ID'. Then under Choose router, select 'Beacon 10-Day Trial' and other details. Then click on 'Book Now' to reserve your subscription.
Check out: Reasons for using a dual-band router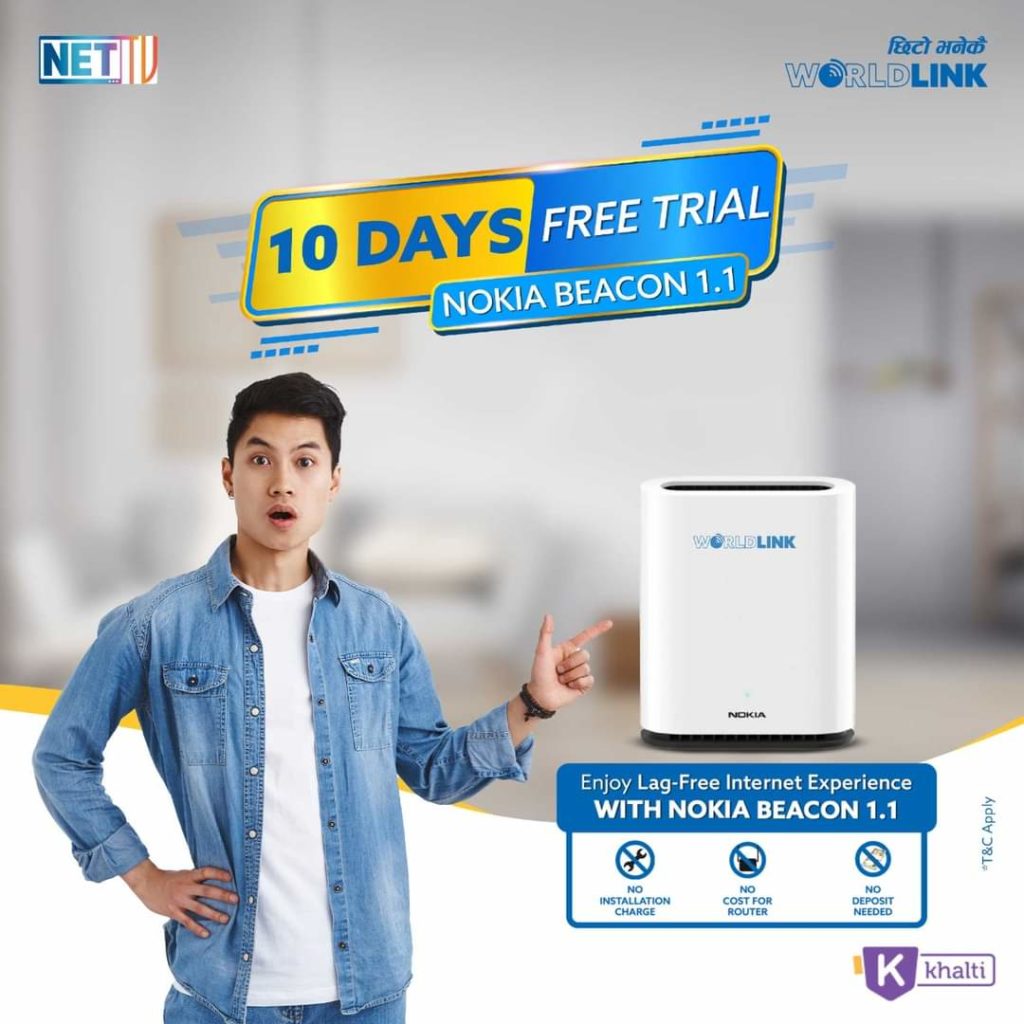 Mesh WiFi system is perfect for larger areas where signal struggles to get through due to obstruction. The network of separate nodes helps bring an even data rate across the desired area. If you own a business or gave a large area that requires a WiFi connection you can set up a Mesh system to get an even broadband connection.
Besides, WorldLink offers high-speed packages from the base. So, to complement the premium performance, the Mesh system would be your perfect accessory. Check out: Worldlink Internet Packages, All The Offers, and Price
Will you subscribe to the free Mesh WiFi trail offer from WorldLink? Do let us know in the comments below.