It has been "revealed" that China's chipmaker Semiconductor Manufacturing International Corp (SMIC) utilized tools from ASML Holding and immersion deep ultraviolet DUV machines to manufacture the 7nm 5G chipsets that power the recently launched Huawei phone Mate 60 Pro.
The device launch has triggered a wave of questions, doubts, and curiosities in the industry especially, in the West. The majority have been skeptical as to how Huawei was able to develop a 5G chipset for its phone while it was under the US ban since 2019. The Mate 60 Pro features a 7nm HiSilicon Kirin 9000s 5G SoC which many fear reflects China's rapid progress in the chipset industry. The 7nm SoC may not be the most efficient around but it indicates significant progress.
ASML is the world's leading company in the chip industry with its advanced Ultraviolet Lithography Systems (EUVs). The company is marked for being able to produce machines that make SoCs at 5nm or below. The lower the number, the higher the count of transistors that translate to higher computing power.
But also, the company provides subordinate DUV machines which China seems to have cashed in. ASML can't transact highly efficient EUV machines to China because of the regulations. So, what happened here? SMIC used ASMLS's DUV models in combination with other tools to produce the 7nm chipsets for its Mate 60 Pro phone, the first 5G-capable phone from Huawei in years.
It has been theorized that the restrictions were issued too late to stop China from using the tech from ASML.  
Also read: iPhone 15 Pro Max Officially Launched in Nepal | Find Price and Specs
Mate 60 Pro is Huawei's statement
By launching Mate 60 Pro, Huawei has proved that it can deliver 5G handsets even without the prominent chip makers. The device itself was unveiled just around the time the iPhone 15 series was launched. We also had rumors that China banned government officials from using iPhones although the government denied this later. But the device is so popular in the domestic market that Huawei toppled Apple in week 40 in 2023 knocking Apple off the top. For the stat, Huawei sold 1.6 million units of the Mate 60 Pro in just 6 weeks since its release.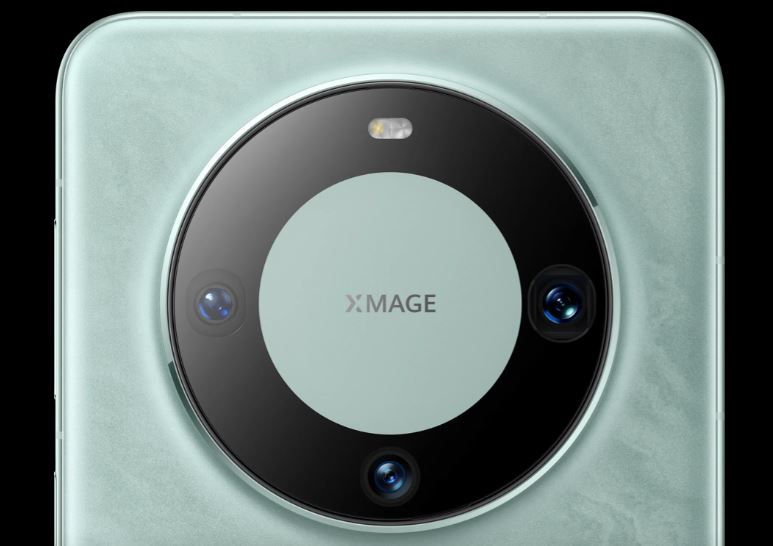 The Mate 60 Pro has been a huge hit for the Chinese tech giant. Experts believe that the device helps reinvigorate Huawei's smartphone business, especially in the 5G segment.