Google has released a new version of its popular smartphone operating system- Android 14. The upgrade adds user experience improvements for larger devices, and folding phones while enhancing its security. Here are the top features that you should know about this OS, the rollout date, and how to download it on your smartphone. Let's find it all.
Before that, a bit of information to share. Google ditched the sweet treat names it gave to each latest OS with Android 10 starting the numerical trend. However, the tech giant has continued to use codenames internally. Last year's Android 13 was called Tiramisu, and this year, the latest OS is called Upside Down Cake.
Top Android 14 Features
Here, we have listed the top Android 14 features that caught our attention. For the familiar, they will see this as a few improvements to last year's software. Anyway, you will find the changes and improvements listed below.
More Customization
Android 14 brings features allowing you to customize your lock screen. You get a lock screen picker, lock screen templates, a monochromatic theme, and support for Ultra HDR images.
Besides, the OS lets you create parallax effect wallpapers with your own photos or cartoon-style wallpapers with emojis. And what's more, you can also create generative AI wallpapers with text prompts. How cool is that!
Improved Battery Life
Battery efficiency was a major concern for smartphone users in the past. If you are in your mid-20s or 30s, you are more likely to have suffered or noticed how pathetic they used to be. Thanks to improvements over the years, battery life on these devices has continuously gone up and remains a key area of focus to date which is delightful too. And with Android 14, there is no exception.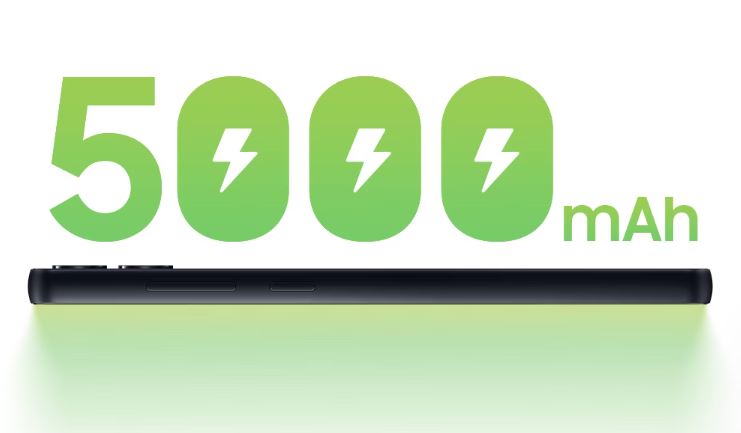 Google has made some important efforts to improve the longevity of battery life on smartphones. Changes have been made to how background tasks, downloads, and uploads are managed among other changes. Google has also brought back the option to check the screen time since the last full charge feature missing since Android 12.
Check out: iOS 17 launched | Find major features
Larger Fonts and non-linear Scaling
With Android 14, you can switch your fonts up to 200 percent compared to the previous 130 percent on Google Pixel phones on the preceding OS. Larger fonts make for clear viewing and can be handy at times, especially for reading texts. But there is another feature. The OS utilizes non-linear scaling so words that are scaled up won't have to grow larger. This means text is easier to read for the vision-challenged.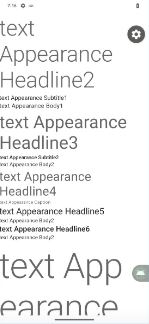 Notification Flashes
The latest Android 14 lets you turn on camera flashes and screen flashes for notifications. This is not new to iPhones and Samsung but they didn't come from the original Google OS to date. Now, you have the system-level support and you can choose to turn on one or other or both and also select the display color.
If you don't want noises from incoming notifications, these two types of flashes will do for you.   
Better Hearing Aid Support
There's more. Android 14 lets you choose which sounds for your hearing aids and what should come through the speakers. Android 14 will warn when you binge-listen to loud music for too long with a pop-up.
Better Support for Large Screens
Larger-screen phones are coming in deluge and Android 14 is doing something good for it. The OS lets apps work across large-screen devices- smartphones, folding phones, and tablets.
Restricting Photo and Video Access
So far, Android lets you give access to either all content or nothing. However, Android 14 lets you choose not to grant access to your specific photos and videos. Apple did something similar in iOS 14.
Enhanced Security
As usual, you can expect some security enhancements for Android 14. The OS won't let you install apps older apps from Android 5.1 and before. Importantly, there is support for authentication with passkeys allowing biometric login. Now, you won't have to use passwords for more apps.
Protected PIN
If you have set a 6-character or longer PIN, you don't have to enter OK to unlock your device which is a basic but hugely convenient improvement. One less click can be so relieving no?
Besides, you can turn off animations that show while entering your PIN. This makes it harder for others to notice the code.
Data Sharing Feature
The apps on your phone may require you to get your data even when you don't allow it. It's possible you don't realize that some apps gain access to your information without notice. Thanks to Android 14, the OS will keep track of it and send users monthly warnings when apps undergo data-sharing patterns.
Health Connect
Health-conscious who love to keep a check on their well-being with an Android device are in for a feature. The Health Connect app keeps track of running, sleeping, and other behaviors and shares it with other apps and services. The feature is in beta and will come to the devices by default.
There are fewer major upgrades than some key improvements. But the Android 14 will bring freshness and up-to-date security to you. Now, to how to get it for your phone.
How to Download and Install Android 14
If you own a Google Pixel phone more specifically Pixel 4A 5G or newer, you can download the Android 14 with the below steps:
Go to your phone's Settings.
System.
System update.
Check for updates.
Android 14 for Samsung, Xiaomi, OPPO, Sony, Lenovo, etc.
Unlike iOS, the latest version of Android takes time to roll out to other devices except Pixel phones. This is due to the custom skin smartphone OEMs device for their own. So, Android phone users have to wait months to get the OS, unlike iOS users who get it within a few days since launch. Let's guesstimate that Android 14 will gradually roll to Android smartphones starting in late 2023 globally including Nepal.
But you can be part of the Android 14 Beta program and test the latest treat from Google. But beware, installing a beta version OS will bring with it bugs and other issues.  
To get confirmation of your manufacturer's Android 14 release, check on your device's official website, forums, or social media.