Sudhir Parajuli has been elected once again as the chairman of the Internet Service Providers Association of Nepal (ISPAN). The umbrella for internet providers also formed a new working committee under his leadership. He was unanimously elected for the second term as the premiere of ISPAN.
ISPAN's 22nd General meeting held on January 30, 2023, chose its new leadership which will stay active for the next 2 years.
Mr. Parajuli is the chairman of the private ISP Subisu Cablenet. Likewise, he has engaged in internet and TV services for a long time. He is also the chairman of the Nepal Cable TV Federation, the apex body for cable TV operators in Nepal.
The incumbent Mr. Parajuli said that the new working committee will work on addressing problems in the field of internet services. "There are some issues related to this area. The new working committee will take the initiative to solve it and bring it to a conclusion," he said.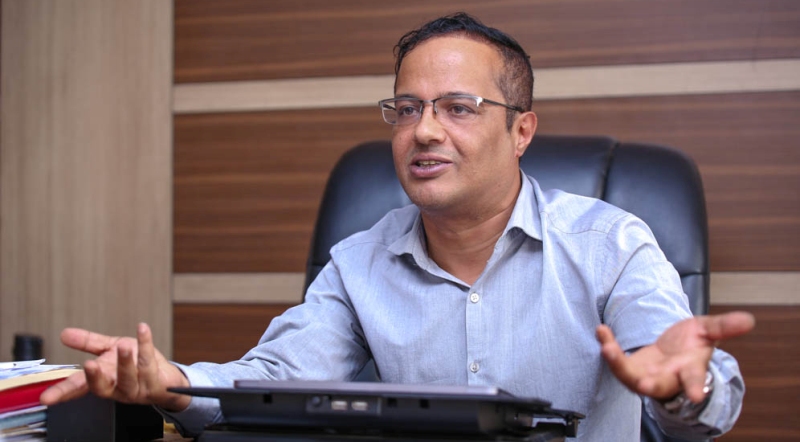 A new working committee consisting of 9 members has been unanimously formed under the leadership of the ISPAN chairman.
Also read: ISPAN calls for government intervention as conflict with NEA grows
Sudhir Parajuli elected as ISPAN chairman second time, and Manoj Agarwal voted as vice
At the same time, Manoj Agrawal has been elected as the vice chairman of ISPAN on the same occasion. Mr. Agrawal is the director of Nepal's leading ISP WorldLink Communication.
Likewise, Aeronet's Navin Kumar Shrestha and Websurfer's Suren Chhetri have been chosen as the general secretary and secretary respectively of the association. Pushkar Shah Badal of Eastlink Technology will serve as its treasurer. It is his second stint in the position.
Kamal Bastola from Techminds, Sudip Acharya from Dish Home, Madhu Amatya of Mercantile Communication, and Sujan Thapa are the members of the working committee. At the same time, the body has also found new advisors at its general meeting. Binay Bohora of Vinet, Vinay Mohan Saud of Subisu, and Pramesh Khanal of Classic Tech will serve as new advisors for ISPAN. Check out: ISPs Have Started Paying Pole Rental Charges to NEA, Conflict Easing?
Vijesh Palikhe, Ramesh Kafle, and Ashish Shrestha have been selected as working group members. Similarly, ISPAN has appointed Subash Khadka as its Chief Executive Officer (CEO) and member secretary.
ISPAN was formed in 1998 with the objective to promote quality Internet services for all in Nepal. Check out: Best Internet Service providers of Nepal with speed, offers