Xiaomi has got a major breakthrough in solid-state battery technology. The advanced battery system addresses many issues of Lithium batteries used in phones, and vehicles, and other gadgets. Find out what it is, its benefits, and its value for Xiaomi.
The Chinese tech giant stated that it achieved an exceptional 1,000 Wh/I energy density. It is twice more than what EVs have to date. The maximum energy density EVs can offer at the moment is 450 Wh/I, far from what Xiaomi says it has got.
What is a solid-state battery?
Solid state batteries are like any other battery that power devices to stay awake and serve their function. The difference, however, is what materials make them. Lithium batteries use liquid electrolyte solutions in their cathodes and anodes. On the other hand, solid-state batteries use solid electrolytes, the difference between the two.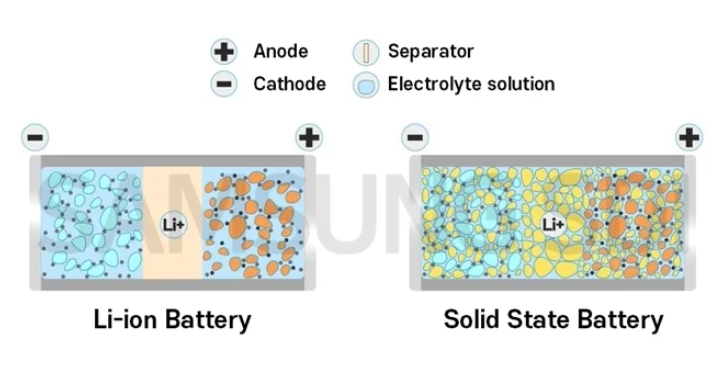 And as the image illustrates, solid-state batteries can have higher energy density than lithium batteries, from two to ten times in fact. The benefit is more juice and longer hours for devices, EVs, or anything it is used for.
Also find out: Xiaomi & Redmi Mobile Price in Nepal 2023 | Latest Update
Why is the news so important?
Battery efficiency has become an important topic since the revolution of smartphone use. While most smartphones today have made amends with increasing juice power on them, electric vehicles have compelled more capacity. Besides, solid-state batteries offer addresses many of the concerns with Lithium batteries.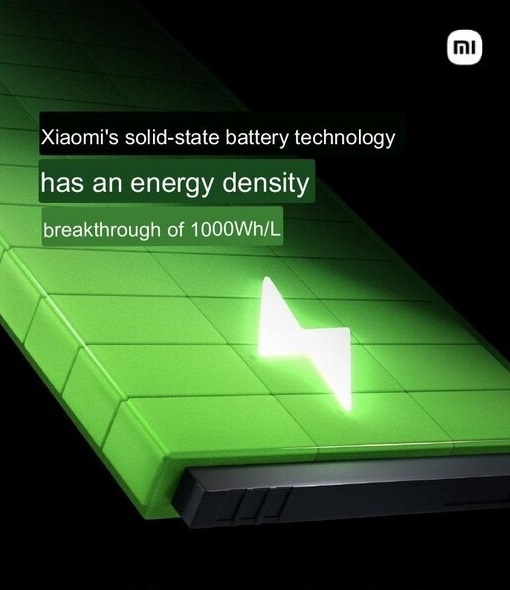 In addition to higher battery efficiency, solid-state batteries perform better in low temperatures. Xiaomi says its solid-state battery tech has an improvement in efficiency at -200C. These batteries also don't burn or explode if punctured. Due to the presence of liquid electrolytes, Lithium-made batteries are prone to the risk of explosion when they are poked.
Check out: Xiaomi Accessories Price In Nepal; Earphones, Chargers, and More
Xiaomi could be the first to lead the solid-state battery revolution!
The company tested the battery on a Xiaomi 13 prototype cramming up a 6,000 mAh unit inside the phone, whose retail unit's battery size is 4500 mAH. If Xiaomi indeed succeeds with its solid-state battery tech, its smartphones will be the first to reap the benefit. And that would be a major breakthrough in the smartphone battery segment.
The major challenge would be further research and development. Xiaomi is still far from the final product of it and producing them at a large scale and at an affordable cost would be another hurdle. But rest assured, solid-state batteries would be revolutionary for smartphones and equally or more for EVs.