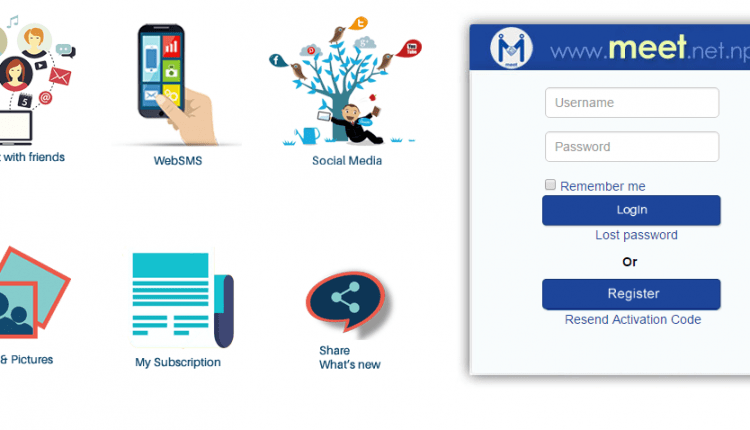 5 open suggestions to 'Meet'
'Meet' – an social media initiative by Nepal Telecommunication Corporation – also called as Nepal Telecom, with majority of state shares, could be a promising business – at least for keeping the value of the goodwill at the buzz.
Nepalese businesses usually tend to follow the duplicate model of something proven popular and already adhered to lives of the public. To detach them from the original service and attach to the alternative needs extra plan, piloting, feedback, replan and so on. The mentioned service could have skipped such strategies- or at least with less sincerity and dedication.
Nevertheless, Nepalese people – here say- customers are still 'ultra-nationalist' in a sense and the value to it would be added if the state-owned company thinks many of the ways to cash from such emotions.
Here, as a customer of various online businesses – I see some space for 'Meet' to consider.
1) Professionalism: A big company can own small independent companies, so hereby I suggest 'Meet' be an independent company so that the cost-benefit analysis could be done at its best. Online news portal – Ratopati had earlier featured series of scandals in Nepal Telecom allegedly reporting that development of  'Meet' – as such online service was done without open public bidding and exaggerated payments for the service developers. If the development was done by its own staff members, then why it needed extra payment than salary – was it 'overtime' payment? – controversial beginning is a bad symptom for progress.

2) Inclusiveness: As till now, the service is open to sim card holders of Nepal Telecom. I suggest this be extended to all valid sim card holders across Nepal. If 'Meet' wants to keep Nepalese living abroad as members, they also can be registered with their sim cards and they can get monthly quota of some minutes of VOIP call to Nepal – as attraction for them.
The services should be compatible to devices and environments like PCs (Windows, Mac and maybe Linux), tablets and smartphones (Android, Windows and iOS).
3) Promishing Services to Individuals: Many Nepali professionals, students and those who wish free online storage be at its biggest capacity have been looking for something that is promishing to them. If Meet can do it with 5+ GB of online storage for document files, image files (with intact quality and properties) – it can appear promishing to such population. Free e-sms can be made a monthly quota – 10 SMS a month for instance.
4) Making Money: Businesses of Nepal range from small to big. Online marketing has been already being opted by many of these. Meet can 'make' money by placing their advertisements on the pages. Thamel.com has been offering services like 'send gift to Nepal', and 'send money to Nepal' – I am not sure about current Policy of Central Bank on this -otherwise these services also could money making service. Paid (of course cheaper than existing services like SMSDiscount) VOIP calls to Nepal can also be kept within this strategy.
5) Free website-like- and public pages to SMEs and/or any sized businesses: Similar to facebook pages, free website-like- and public pages could be made by users with personalised domain addresses like: http://www.mybusiness.meet.net.np. Features like public review, location map, email addresses like [email protected] can also be provided for free. Emails sent could have automated advertisements (of course of small size in screen cover, so as not to irritate customers).