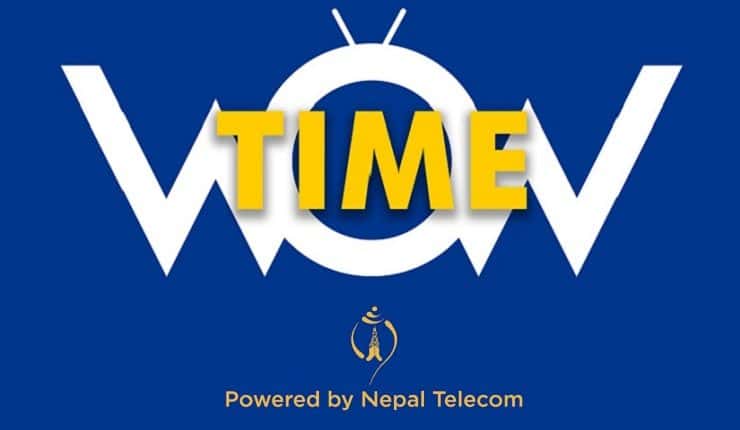 Ntc WOWtime subscription offer and data packs.
Ntc has also provided new offer to its WOWtime streaming app. Along with the several new offers in Ntc, they have included this WowTime application offer as well. The first subscription of the streaming from WowTime has been provided free of cost from Ashoj 3. Ntc WowTime subscription can be done daily, weekly and monthly.
With the WowTime app, Ntc subscribers can watch Live TV, movie, Video and even listen FM radios.
Ntc WOWtime subscription rate
The different Ntc WowTime subscription period and price are as follows.
Rs 24 for one day subscription of Ntc WOW time app.
90 Rs for 7 days subscription of WOWTime app
Rs 250 for 30 days subscription of Wowtime app
The above charges are only for the subscription of the application and the content inside.
You will be charged of the regular data rates or packs for video, movie and FM streaming service. But If you use the WiFi for this WOWTime app, then you will save the data charges.
According to WOWTime, they are making all the Nepali channels, Movies, FM and Videos FREE for SUBSCRIPTION. While all the premium channels are introduced to the subscription-based service. Now, WOWTIME has launched the most awaited packages and has started its SUBSCRIPTION based video service for all premium channels from 14 Nov 2017. They have also introduced streaming (LIVE TV & YOUTUBE) data PACK for Ntc 3G/4G Users.
Ntc WOWtime data pack
The streaming data pack (previously called YouTube pack) can also be used for the streaming of TV, videos, songs, FM in WowTime application. The data pack can be used for streaming services in wowtime app and YouTube. As before, there are two packages in it, namely 500 MB and 1 GB pack for Rs 60 and Rs 100 respectively.
Download WoWtime app for video streaming in Ntc
The WOW time, powered by Ntc is available for download in both Android play store and Apple iOS store. Here is the link of the WOWTime Android app in Google play store. For apple users, just go to the apple store and search for WOWtime to download the application. You can also download it from WOWtime app in iOS.
Tell us about your feedback for the WowTime app, its content (video, TV, movies) and the subscription charges.