A new music streaming app has arrived in Nepal, that will fill the gap for song listening platform. Daami Music App has been launched and will provide unlimited songs on our single fingertip. We are sure that Daami Music App will change the way we listen to music here in Nepal. The app will provide music streaming, Karaoke, online radio features which is available to download for all Android devices.
As International music app Yonder music app has shut down, there was a gap for a nice music streaming app. Now that we have a new platform to listen to music, we can say it will be the next "Spotify" for Nepal.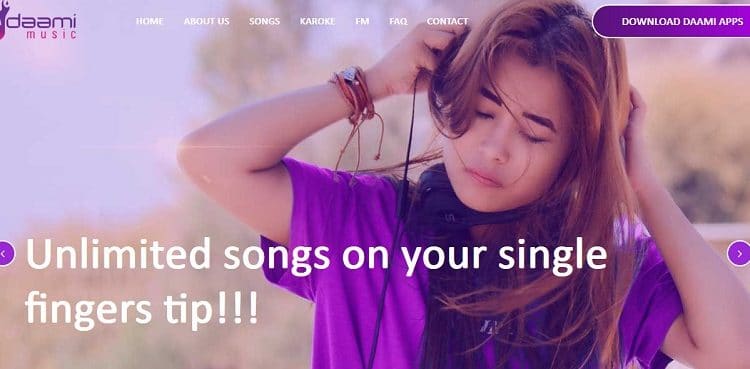 Daami Music App platform has thousands of Nepali songs to listen to. It includes a variety of genres such as pop, rock, hip hop, modern songs, folk songs, Nepali movies songs, as well as regional songs like Newari, Bhojpuri, Tamang, Maithili, etc.
Apart from listening to the songs, Daami app also lets you sing along the favorite songs using Snap Karaoke feature. As the same name is taken from Yonder music app, we suspect if the platform would be same with just the name change.
Dami music app also has the Dami online radio (FM) integrated for continuous music broadcast. The app also lets the user create their own playlists as per choice or listen to already available playlists curated by experts or artists themselves. Streaming music and curated playlists were already available with the app.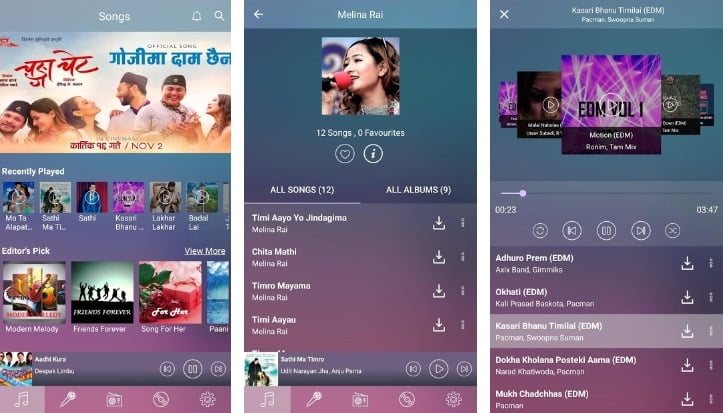 The best part about the Daami music app is it allows users to download the music in their phone. So, people can listen to Songs anytime anywhere whether you are online or offline.
Subscription
Although the music streaming is available for free, you will get some extra features with subscription of music streaming service. Here are the subscription packages to buy in the Daami music app now.
Daily Song package at Rs 3.83 for 1 day
Weekly song package at Rs 19.15 for 7 days
Monthly song package at Rs 63.85 for 30 days
You can also select to renew automatically from the app for recurring packages.
For local payments, they already have partners like Khalti, eSewa, IME pay, Ntc and Ncell. They also have the plan to launch the app internationally, where there will be payment partners like Paypal, Credit cards, Google Wallet, and Apple Wallet.
Currently, there are two of such music streaming apps in Nepal which are Music Nepal app and Fopi App.
Download App
Daami music app is now available to download in all android devices including phones which is your all-time companion. You can download the Daami music app from the Android play store.
READ ALSO