A new music streaming has been launched in Nepal, this week. Music Nepal has made the app available for download with its own name from Shrawan 3, 2074. As Music Nepal is the oldest and largest music company in Nepal, the app includes most of the ever green Nepali songs. This post, we are here to provide all information and review about the music Nepal app.
Ntc only app and promotion for a month
The music Nepal app is a Nepal Telecom (Ntc) only music streaming app, as they have partnered with Ntc for the platform and app. If you download the app and make an account with Ntc number within a month, then it will be free of charge for a month. You can also listen to the songs in the app through WiFi. Whereas the regular data charges will apply in case of using mobile data. After a month of free usage, they will launch some monthly or weekly or daily subscription package of the Music Nepal app streaming.
Actually, the music Nepal app has the same interface as that of mjams music which is already available in Australia, Bangladesh, Combodia, Myanmar and more. It seems mjams music is the app platform provider for Music Nepal. In other parts of south east Asia, they are being available in their own name: mJams music which cannot be downloaded here in Nepal.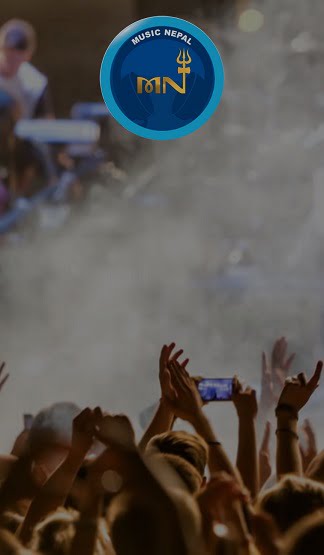 Music content
At the first launch, the music Nepal app contains Nepali songs only, in thousands of number. This is the largest digital music library of Nepali songs, that can be accessed using the app. The app contains almost all of the popular Nepali songs including folk (lok dohori) songs, old golden songs, modern songs, Bhajan, old movie songs and pop/ rock songs. Those are the available genres of Nepali music in the app. But it misses the latest  Nepali songs in pop/ rock and from new movies. They will include those latest Nepali songs  in next version. Preferring Nepali songs is a good thing, but people also want international songs along with Nepali songs in the same platform. So, they will definitely add international songs including Bollywood songs in upcoming phase.
If you are a fan of evergreen Nepali songs (from Narayan Gopal, BhaktaRaj Acharya, Kumar Basnet, Aruna Lama, Nabin Bhattarai and more), then you must download this app. It even includes the old nepali movie songs in the Movie magic mood.
App Interface
Talking about the app interface, it includes horizontal tabs like sounds and seasons, New releases, Popular playlists, Popular artists and Popular Albums. You can even search for the Nepali song track or artists or album in the app using Find tab. Search for some evergreen popular artist or song in the app, you can find it there. Make sure you don't give up unless some combination of words in English (as it differs in spelling for Nepali words or name).
Features
In the app, you can create your own playlists to save the song link for later streaming. Till now, the offline saving is not available. We can expect it to come soon in next version as this feature is already there with mjams music. You can also select any song as favourites with the thumbs up tab during listening the song. So that you can find the favorite tracks at one place.
Downside
Regarding the downside of the music Nepal app, it slowed down in WiFi connection. Also for some of the old songs, the volume is such low that the music experience is not good.. Even though some of the very old songs are available here, it is of not good quality with hissing sounds and jumbled one. But it doesn't mean for all the old songs.
If you compare the app with Ncell's Yonder music app, it also misses the Karaoke feature apart from the international songs. But considering the target group of evergreen Nepali music, this app is a must have for them. Do download the app (link above) and leave your comment.