Speedchecker has released its survey results highlighting Nepali mobile operator's data speeds (NTC, Ncell, and Smart cell) among other metrics for user experience. The findings highlight regional discrepancies in mobile data experience but also points to the widening bandwidth reach across the country.
Internet researching firm Speedchecker has released its data on a range of topics regarding cellular data status in Nepal. The data are based on Content delivery Network testing conducted between 12-28 April 2021 across the country. The data show the performance metrics of Nepal's three largest mobile operators NTC, Ncell, and Smart Cell.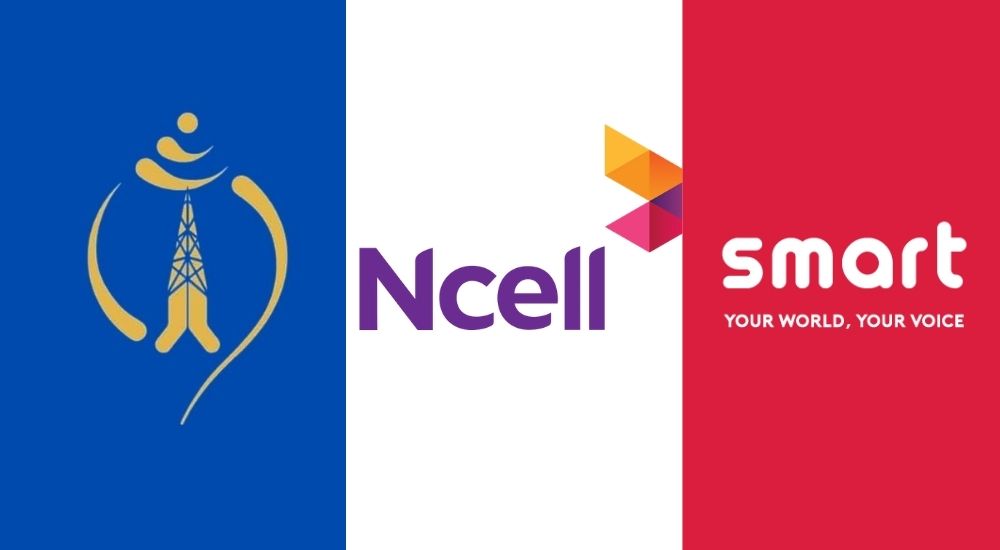 Read: Internet Users Reached 10.78MN in Nepal: Datareportal
Let's break down the stats into specific categories to get a better look.
Average Mobile Data Speeds
Speedchecker's download speed data highlights the average speed of three mobile networks. The stats show both download and upload speeds as below.
| | | |
| --- | --- | --- |
| Mobile Operators | Download speed | Upload Speed |
| NTC | 8.20Mbps | 4.31Mbps |
| Ncell | 6.88Mbps | 4.03Mbps |
| Smart Cell | 9.28Mbps | 4.91Mbps |
Internet Speed
As you can see, Smart Cell tops the charts with a 9.28 Mbps download list followed by Nepal Telecom (NTC) and Ncell which clocked 8.20 Mbps and 6.88Mbps respectively.
Smart Cell also topped for upload speed with 4.91 Mbps. But its download to upload ratio was wider due to its higher download speed compared to others. NTC again followed at second with 4.31 Mbps while Ncell trailed at third with 4.03Mbps.
The data is on samples and represents a general overview. Speedchecker derived its conclusion from Ncell 121,748 samples on Ncell, 60,959 for Nepal, and 3,168 samples for Smart Telecom. Smart Cell is the mobile brand name of the company Smart Telecom.
Nepal has certainly moved on from the era of the 2G era. Post 3G and following the advent of 4G, the mobile broadband speed has vastly improved. In addition to this, telcos also offer various data packages which have leapfrogged the mobile experience of Nepali users for the better.
Read: What do people demand from Nepali Telecom operators?
4G and 3G Speed Benchmark
Additionally, there is another data highlighting broadband speed differences between 4G and 3G among the three networks.
| | | |
| --- | --- | --- |
| Mobile Operators | 4G Speed | 3G Speed |
| NTC | 8.45Mbps | 3.45Mbps |
| Ncell | 7.10Mbps | 4.27Mbps |
| Smart Cell | 9.28Mbps | N/A |
Internet Speed between 4G and 3G
3G is well penetrated across Nepal and 4G has expanded quickly in the last two years. The data shows the speed variations of the three carriers on their 4G and 3G networks.
Here again, Smart Cell's 4G tops the ranks with 9.28Mbps. NTC's 4G clocks at a respectable 8.45Mbps and Ncell sits third with 7.10Mbps. In their third-gen (3G) network, Ncell takes the lead with 4.27Mbps while NTC clocks at 3.45Mbps. The data doesn't include 3G of Smart Cell because its services are concentrated on 4G and 2G only.
Check out: Ncell Brings Lockdown Packages: Work From Home, Bonus, Double Data
Latency Benchmark
Latency refers to the trip of user data from a mobile device to the server and back. Having lower latency means a user is getting a good response from the broadband network. It results in a better user experience, especially during online gaming and streaming. In short, the lower the latency the better.
| | |
| --- | --- |
| Mobile Carriers | Latency (ms) |
| NTC | 145.29 |
| Ncell | 172.18 |
| Smart Cell | 64.22 |
Latency Stats
Once again, Smart Cell demonstrates its broadband efficacy with the least latency of 64.22ms. It completely dwarfs the other telecom operators, NTC with 145.29 and Ncell 172.18.
However, in the real world, the latency does not dramatically worsen the user experience unless one is fond of gaming and streaming. Generally, anything around 100ms is considered normal for online gaming. But latency below 50ms is considered optimal.
For most normal users, latency doesn't lead to their judgment of the internet experience. Having said that, a network with the least latency does ensure users' peace of mind.
Check out: Mobile data users higher in Nepal than Wifi: A Report
Download Speeds Comparison By Region
These stats illustrate telecom's penetrations and their broadband speed efficiency across the country. NTC and Ncell have almost similar numbers in terms of their internet speed apart from Smart Cell which registered some impressive download numbers in the sample survey.
Regions
Average Download
Speeds (Mbps)
NTC
(Mbps)
Ncell
(Mbps)
Smart Cell
(Mbps)
Central
9.40
10.02
9.17
8.69
West
6.69
7.29
6.25
16.47
Far-West
6.45
7.93
5.37
9.26
East
6.28
8.12
5.67
9.08
Mid-West
6.20
6.94
5.59
11.91
Internet Speed By Region
Smart Cell displays the strongest download speeds in the West with a whopping 16.47 Mbps mobile broadband speed. It also strikes the second highest in the Mid-West region clocking 11.91 Mbps.
NTC, the largest telecom in the country has the best download speed in the Central region with 10.02 Mbps. In Mid-West its speed goes to its slowest which is still a respectable 6.94 Mbps.
Ncell likewise, performed the best in the survey test in the Central region at 9.17 Mbps. In Mid-West it clocked slowest at 5.59 Mbps against Smart Cell's 11.91 Mbps.
CHeck out: Smart Cell offers, Tariff for Data, Voice and SIM card
A Mirror-Reflection Of Smart Cell?
These stats from Speedchecker does give Smart Cell an upper hand against the country's two largest telecoms. But, can we derive that Smart Cell is indeed better than other telecom operators in overall service? The answer may be a 'No.'
The reason Smart Cell has topped every benchmark is due to its concentration in major trade centers and urban areas. Its mobile broadband is limited to commercially viable areas in comparison to NTC and NCell's countrywide approach. Thus its number of subscribers is also low and shares the broadband speed of 4G resulting in better performance numbers.
Don't miss: Smart Cell Brings Extraaa Recharge Offer: Get 200% Bonus
Meanwhile, NTC and Ncell have better uniformity around the country even with a huge number of users on their network. Additionally, they provide cellular internet in 3G and 4G against Smart Cell's 4G and 2G. As people are more likely to utilize 4G for broadband, Smart Cell's benchmarks reflect higher speeds. Smart Cell's 4G coverage is only available in 19 districts with 2G network in 45 districts
Which Is Better: NTC or Ncell?
NTC and Ncell enjoy a duopoly in the Nepali telecom market. Despite Smart Cell's broadband credentials, it is far behind in terms of customer base and a range of services. NTC and NCell have pushed each other in innovations and technology since the latter entered the scene in 2005 AD. Despite infamously being expensive with data offers, it has bettered its broadband in recent years with lower costs packages.
Both NTC and Ncell enjoy wide reach within the country but as a pioneer of telecom services in Nepal, NTC still has higher subscribers due to its expansion in rural areas since its inception. But Ncell gives a big rivalry when it comes to sheer broadband speed and reliability.
NTC users have long complained of fluctuation of bandwidth and frequent switch among the mobile networks. YouTube streaming was a hurtful experience before NTC installed cache servers to minimize the buffering.
There are also issues in the mobile network experience for online gamers to streamers. And People demand a better experience from the mobile network with lower ping and higher consistency. NTC has much improved over the recent years and may leave Ncell in shadow with its much-anticipated 5G launch.
Check out: Nepal Telecom prepares to trial 5G network
Improving Mobile Experience
The stats do point to the fact that the mobile network in Nepal has stretched across the country over the years leading to an improved broadband experience of Nepali users. As the telecom operators are taking initiatives to expand and further their services, more people are gaining access to connectivity and it is helping bridge the digital divide in the country.
Furthermore, the imminent launch of NTC's 5G could herald a revolution in broadband reach in the country and leapfrog our ways with the internet soon.
Check out: How to save mobile data on your phone, with no complains?
Where do you live? Do you use mobile data often? What have your data experience been in your region at home or on the go? Let us know in the comments section below.