NTA Chairman Hon'ble Mr. Purushuttom Khanal has called for a joint effort to ensure overall broadband service across Nepal. Mr. Khanal made the statement at the recent Huawei Digital Nepal Conclave 2022. He was speaking on Nepal's pace of digital transformation and chanced upon many other topics to express his views.
The NTA (Nepal Telecommunications Authority) Chair remarked that digitalization is happening at a rapid pace worldwide and admitted Nepal is slightly behind. However, he insisted that Nepal has made some achievements and we shouldn't be disappointed as all the stakeholders have joined the race for it.
Being the regulator, NTA aims to ensure all Nepalese are within its network or they use a form of a telecom service. 10 years ago, Nepalese mostly used telecom services for voice and SMS. But the scenario has changed. Today broadband has become an integral part of life with several use cases. Many countries have even declared internet a fundamental right.
In the meantime, Mr. Khanal says the Government of Nepal (GoN) is also declaring the internet an essential service soon. Presently, the government has included telecom service in the list of essential services to be free from any activities or protests causing disruption.
NTA chairperson calls for a joint effort to ensure overall broadband service access
The demand for digital products and services has accelerated in recent years in Nepal. The trend has become the norm since the Covid-19 lockdowns. It is noticeable that online delivery services are on the rise, and demand also increasing. For this, Mr. Khanal suggests NTA, service providers, and policymakers all should work together to ensure an overall broadband service connection to all.
At the moment, 99% of service users are on mobile broadband in Nepal (4G/3G). Meanwhile, 30% of connections are on fixed-line services (ADSL/FTTH, etc.). Due to unfriendly geography, mobile broadband seems the best option for connectivity in rural areas.
Also see: Mobile, Internet, and Broadband Penetration in Nepal
Countrywide 4G by 2022
4G expansion is at the highest pace in Nepal at the moment. The service was first launched in 2017 and has reached most areas in Nepal. However, many local bodies are still locked out of the benefit of its super-fast broadband service. But Mr. Khanal says the regulator aims to expand 4G broadband in all the nooks and corners across the country by the end of 2022. For this, NTA has implemented infrastructure sharing regulations to facilitate countrywide expansion.
In addition, NTA has also initiated efforts to establish access to a submarine cable, virtual landing station, installation of Additional Internet Exchange Point (IXP), etc. These efforts will eventually help reduce internet tariffs for the service providers and consumers down the years. Meanwhile, the Digital Nepal framework has been the guiding principle for service providers for digital services since 2019.
Check out: 4G Users in Nepal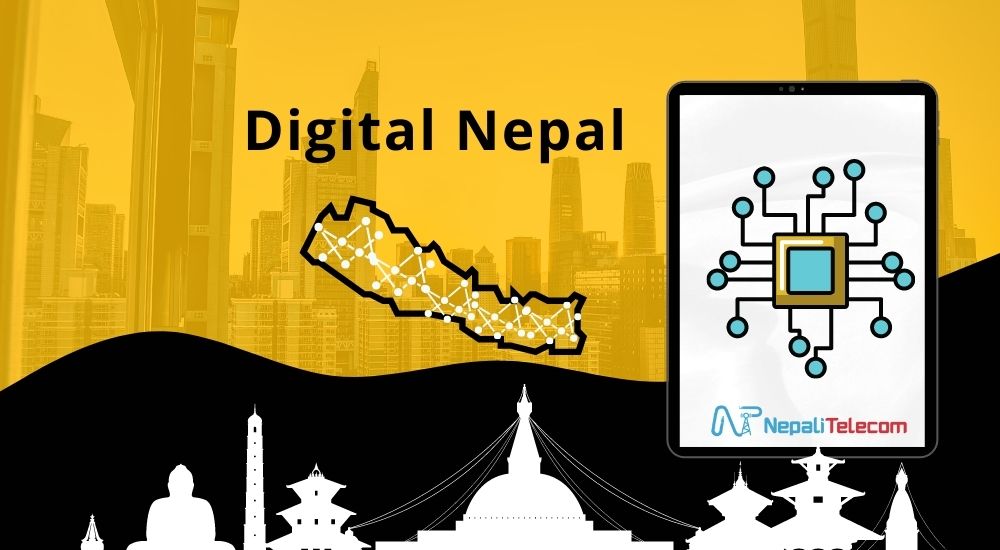 RTDF-backed broadband project to complete this Fiscal Year 079/80
In addition, NTA has also mobilized RTDF and expanded high-speed fiber internet at many local levels. So far, the project has provided a total of 16,141 areas with broadband internet service. This includes 706 local level offices, 5,899 ward offices, 5,299 community secondary schools, and 4,237 community health posts/centers/hospitals.
Similarly, using the RTDF, community schools are also provided 20 Mbps free internet for two years. The project especially focused on the earthquake-ravaged 8 districts at the start. NTA expects the project to reach conclusion this Fiscal Year 079/80.
However, Mr. Khanal says mere service expansion is not the end goal and an equal focus must be on the quality of telecommunication services too. Referencing the Quality-of-Service drive test, he remarked that available telecom services have not been satisfying. He urges service providers to improve upon their service delivery.
He also shared that the regulator has started an integrated QoS complaint management system that allows users to register their complaints regarding the service. NTA is likely to increase the frequency of these drive tests to up its monitoring of telecom services by leading companies.
Don't miss: NTA's Mobile Service Quality Report Shows Dismal Performance
 "All service providers should mandatorily provide a toll-free number to the consumers so that they can easily lodge their grievances free of cost. Similarly, the consumers can lodge their complaints through mobile apps, telephone, email, and social media," he said.
He declared that ensuring access to broadband services is the foundation of digitalization. "As we discuss the potentials of digital transformation today, I implore service providers and all ICT stakeholders to think of all citizens regardless of their geographical status," Mr. Khanal concluded.
Digital transformation has accelerated at an exponential speed in Nepal since covid-19 lockdowns. Fintech, banking, and online marketplaces have become more conspicuous but broadband access is still elusive for many and quality service needs some maintenance to ensure a quality transition to digital practices.
What do you think is most important to reinforce the connectivity and narrow the digital divide in Nepal? Do share your insight in the comments below.