India is ready to make iPhones in the next two years as Apple seeks to diversify its production options. This is happening after Tata Group acquired Wistron InfoComm Manufacturing India Private Limited in a mammoth $125 million deal. This agreement will ease Apple's desire to diversify iPhone production away from China.
This landmark deal was announced by India's Electronics and Technology Minister Rajeev Chandrasekhar via X. This news reflects India's drive to become a tech hub in the region and promote local production. The country has already landed a range of multinational tech firms to run their operations.
The Tata-Apple deal is the latest milestone for the Indian PM Modi's "Make in India" initiative to contest China in manufacturing. The deal makes Tata Group India's first home-grown iPhone maker. Check out: Latest iPhone price in Nepal
"@GoI_MeitY stands fully in support of the growth of Global Indian Electronics companies that will in turn support global Electronic brands that want to make India their trusted manufacturing and talent partner and to realize PM's goal of making India a global electronics power," the minister Chandrasekhar posted on X.
Apple already makes some of the iPhones in India including the iPhone 15 while Tata also makes iPhone chassis and metalwork for the phone in its factory in Tamil Nadu. The US phone maker also makes older iPhone models in India.
Find: <<<The Latest iPhone 15 Pro and iPhone 15 Pro Max price in Nepal >>>
Tata to make iPhones in India after a $125 million takeover of Wistron Corp
Tata Group has taken over Apple supplier Wistron Corp in a $125 million deal. After revealing the deal, the minister Chandrasekhar thanked Wistron for "building a global supply chain from India with Indian companies at its helm".
India has implemented a Production Linked Incentive  (PLI) scheme with an outlay of $24 billion to land foreign investments. This has attracted many international tech firms to start active services in India. Apple's desire to share production out of China and India's generous incentives to attract foreign companies were a perfect match. As a result, India's largest conglomerate Tata Group landed a historical deal to make iPhones in India. Apple has also opened two authorized Apple stores in Delhi and Mumbai indicating its earnest business interest in the world's second-largest smartphone market.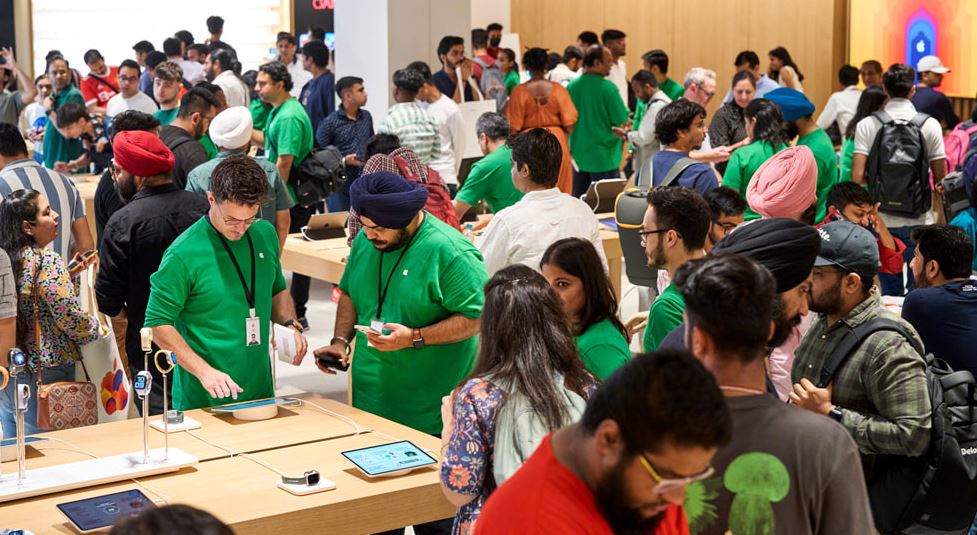 The Tata-Wistron deal is the result of over a year of negotiations. Various outlets report that Tata Group-made iPhones will be sold in India and global markets.