In its fresh notice, telecom regulator Nepal Telecommunication Authority (NTA) has told the public to inform if TikTok is still running on any telco/internet service provider (ISP)' network. The stern statement comes after it emerged that the video-sharing app is still working on some companies' networks despite the ban.
In its notice, the authority asked the public to name telcos or ISPs by mail informing which are still giving access to the banned app in their network. In response, ISPAN, (The Internet Service Providers' Association of Nepal), the ISPs' umbrella association decided to ban TikTok on their network after the government's decision. But it seems some companies haven't followed the government's directive as effectively.
"The government has decided to ban TikTok after a Council of Ministers meeting on Kartik 17 and exercising the right per the Telecommunication Act 2053 (Section 15), a directive has already been issued to all the ISPs and mobile service providers and also, a notice has been issued to all the stakeholders regarding the same. But if, without NTA's directive implemented, users are still able to access and use TikTok on any ISP and telecom operators' network, it is requested to inform the authority to its official email ID [email protected]," the notice reads.
Here's NTA's official notice: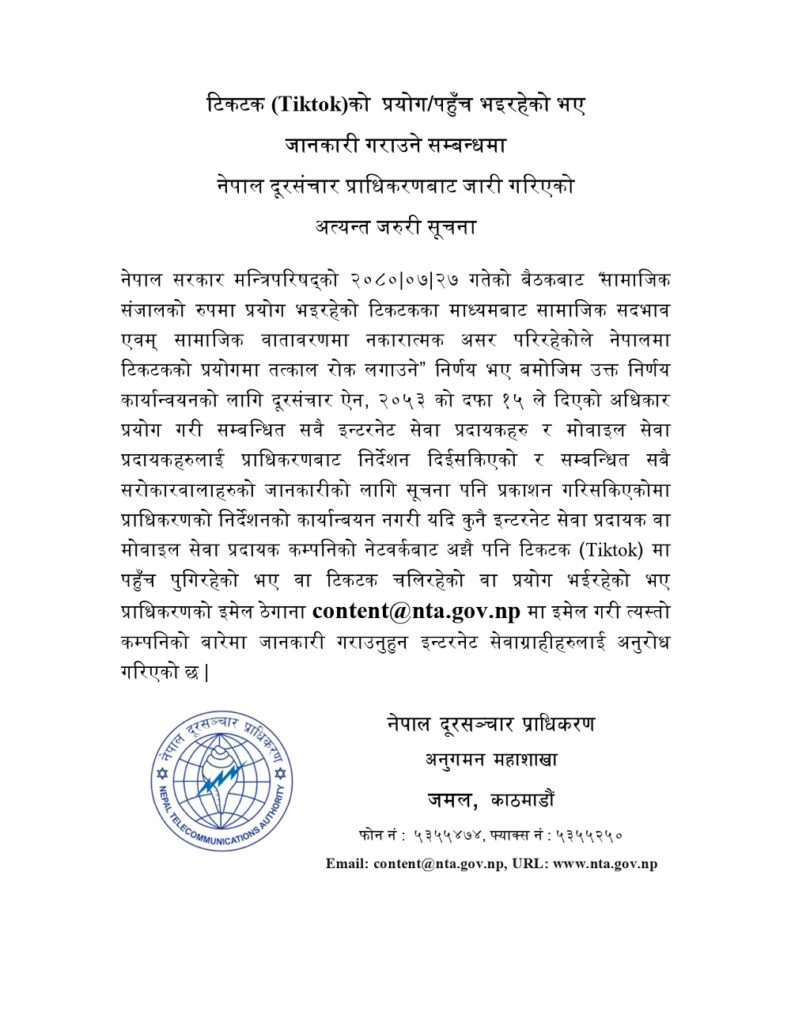 Check out: Nepal's top 10 most popular apps | 2023
Some are still able to use TikTok
The government banned TikTok in Nepal on Monday, November 13, and urged all the telecom operators and ISPs to block TikTok's web and mobile platforms. The majority of service providers have already complied. However, various users across Nepal have reported that they are still able to use the TikTok app on their smartphones.
Earier, the authority sent an email to service providers to shut down the app's access on their network. At first, TikTok.com went down for Nepali users and the app began to show "No internet connection". NTA is serious about enforcing the effective ban on TikTok access on all the networks in the country.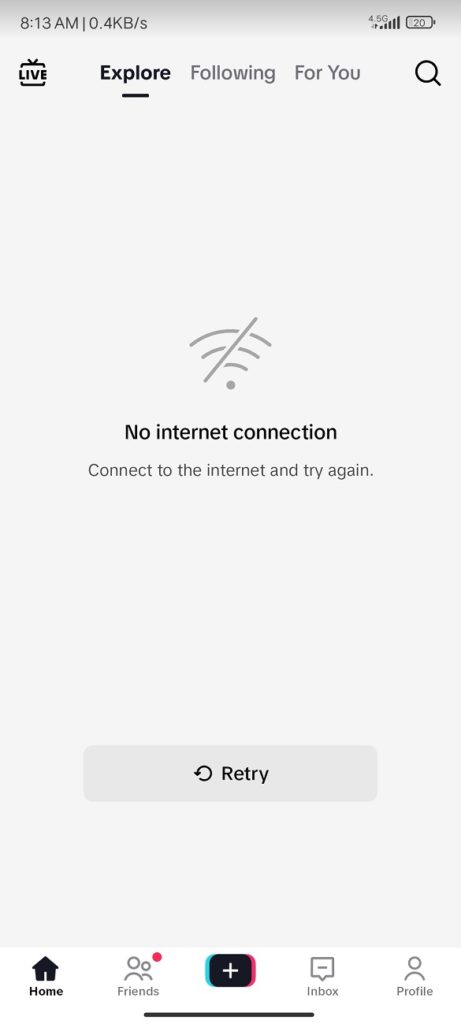 In addition, NTA has also formed a committee on Friday, November 17 to monitor the status of the TikTok ban in Nepal. The committee comprises four members under the coordination of the authority's director Bijya Kumar Roy. It will assess which ISPs have completely banned TikTok, and which haven't, and what to do with them, etc. The committee plans to submit its report within a week.
Without any third-party tools
However, some users have said that they can still use TikTok without any workaround. Many users in Nepal are resorting to VPN apps to configure their network to gain access to the popular video app. However, the problem here is that even without using any such tools, users on some licensed ISPs' networks are able to access TikTok. That means they have still allowed the banned app on their network which contradicts the government's official decree.
Check out: Best Internet Service Providers in Nepal | Find Price, Packages | Latest Update 2023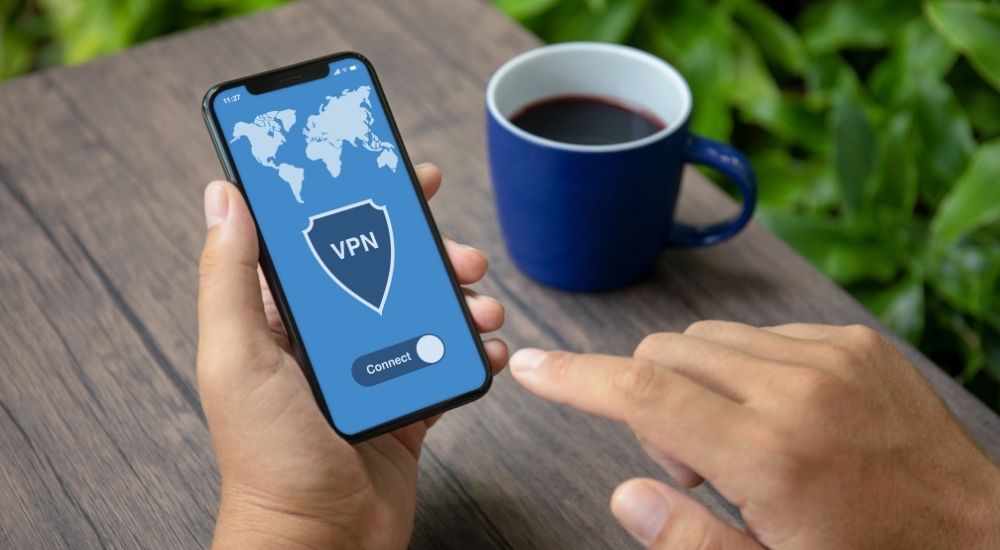 The government of Nepal decided to ban TikTok citing its negative impact on social and family harmony.  
What do you think of the government's decision to ban TikTok in Nepal and are you able to use the popular app on your phone without any tool? Do share with us in our comment section below.