In a bombshell announcement, Apple on Thursday, November 16 said that it will bring Rich Communication Suit/Service (RCS) message support to iPhones in 2024. This cross-platform and likely game-changing feature will ease the difficulty users have long faced while exchanging messages between Android and iPhones. The decision comes after a heavy campaign by Google and Samsung pushing the US phone maker to follow suit.
Apple said that it will support the RCS Universal Profile of the GSM Association expecting a "better interoperability experience". The US tech giant also says that the RCS Universal Profile will work alongside iMessage.
"Later next year, we will be adding support for RCS Universal Profile, the standard as currently published by the GSM Association. We believe RCS Universal Profile will offer a better interoperability experience when compared to SMS or MMS. This will work alongside iMessage, which will continue to be the best and most secure messaging experience for Apple users," Apple said.
What is RCS Chat?
RCS Chat is a next-generation messaging protocol for mobile users. Devised by industry leaders in 2007, it's seen as an ideal replacement for the traditional messaging that exists on all cellular phones. Google announced its adoption for Android devices in 2016. The company's partnership with Samsung creates an interoperable network allowing users to exchange messages between Samsung Messages and Android Messages apps.  
Keep note that RCS is not a "message app" but a service that only improves upon the traditional SMS/MMS features just like what iMessage does in Apple devices.
In a similar way, Apple's iPhones will have the same ability with the RCS Chat features. This means Android and iPhone users will be able to transact messages with ease and more features. Google offers RCS Chat via the official message app on Android smartphones. You can even manually download and install this app on the Play Store from here.
Read this post to learn how to activate RCS Chat on your mobile phone.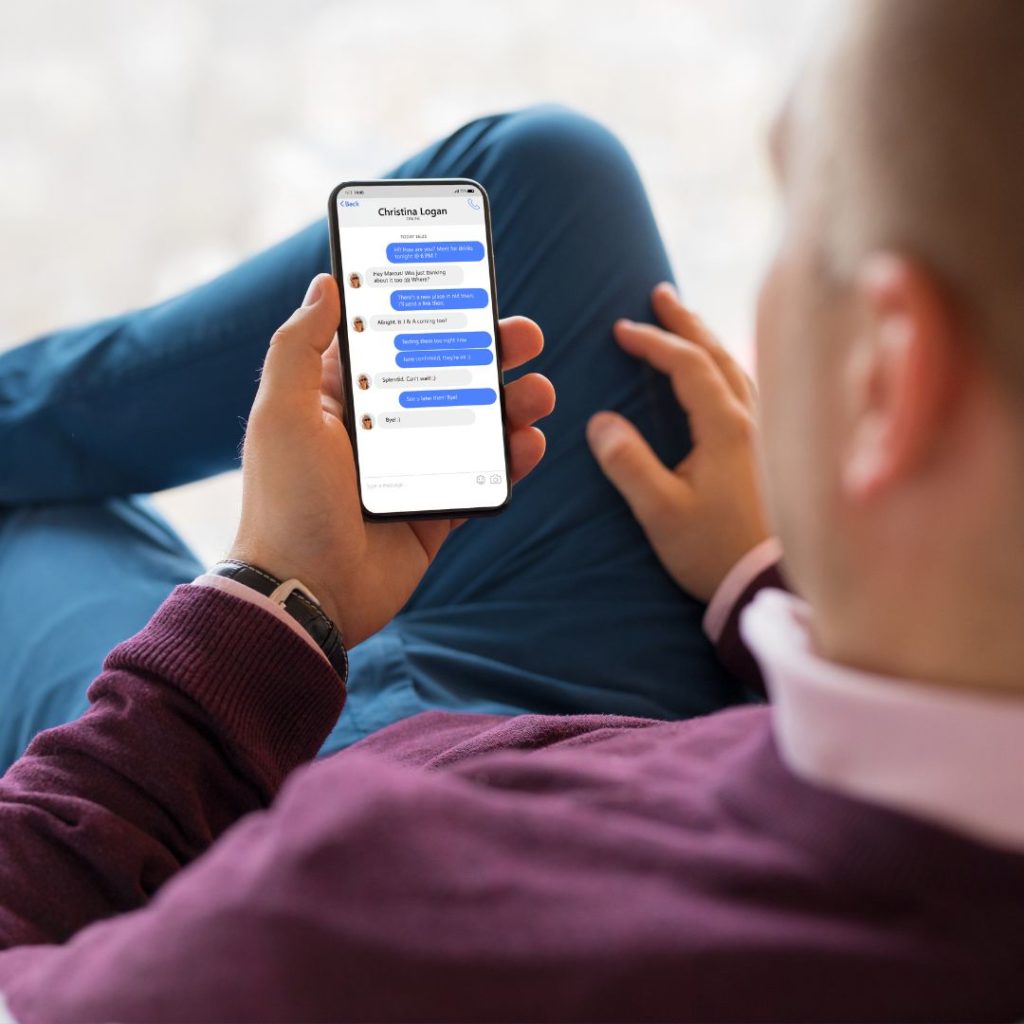 Why use it?
Because conventional messaging also called texting is limited in capability. RCS is a versatile universal profile that allows users to share high-resolution photos, and large files, and chat in a group like a messaging app. However, it comes natively in the default messaging app. The advanced messaging feature has other practical features such as reading receipts or making video calls. Besides, messages are end-to-end encrypted and that makes it a secure platform for communication by text. Unless traditional messaging, RCS works on both mobile data and WiFi.
RCS Chat has some of the major features that Facebook Messenger, WhatsApp, and Telegram have. You may argue that the RCS protocol may salvage the existence of the messaging app on mobile phones. Check our analysis: Will Instant Messaging Push SMS To Death?
Apple uses iMessage to offer these features but while exchanging messages with non-Apple devices, problems come such as "broken group chats", low-res images, etc. The interoperable RCS Chat on iPhones will address the situation.
Benefits of iPhones using RCS Chat
RCS brings several benefits to iPhone users for exchanging messages with Android users such as:
Messaging between iPhones and Android smartphones become easier
support for emojis, group chats
Ability to share high-quality photos, videos, and larger files
End-to-end encryption
Read receipts
Share location
Works on both mobile data and WiFi internet, etc.
iMessage will stay
The support for RCS Chat doesn't mean the need for iMessage Apple's signature messaging protocol. It will continue to be the default messaging service for iPhone users. RCS will stay separately when available. "RCS will simply supplant SMS and MMS and exist separately from iMessage when available. SMS and MMS will also continue to be available as a fallback when needed," 9to5mac quoted Apple.
Apple maintains that iMessage is more secure and privacy-friendly too. It adds that RCS encryption is not as strong compared to iMessage. In reality, Apple has preferred to stay tight-lipped about how RCS Chat will work on Apple so we will only have to wait till the company gives more detail.
<<<Google launches RCS Messaging in Nepal>>>
Apple gave in to pressure from Google
The move comes after immense pressure from industry leaders such as Google and Samsung who have long pushed the American company to adopt RCS Chat on its devices. On September 21, Google released a fake "Meet iPager" video mocking Apple for lacking innovation in its messaging service.
Making fun of Apple, Google wrote "iPager is a device that uses outdated messaging tech, like Apple uses when texting with Android. It comes with all the features you already know: lack of encryption, broken group chats, pixelated pics and videos, and the (in)famous green bubble." It even further asked users to Help @Apple #GetTheMessage to urge the US company to transition to RCS Chat.
Google has also sent a letter to the European Commission asking the body to consider iMessage as a core platform service under the Digital Markets Act (DMA) policy. This rule mandates that Apple will need to make its messaging service interoperable with other platforms. Apple argues that its messaging service is not that popular for the rules to apply in Europe.
In a recent development, Nothing co-founder Carl Pei has also launched an "iMessage app" for its Nothing smartphones which might have made another strong case for Apple to make the big move. Check out: "Nothing" smartphones coming to Nepal officially via Chaudhary Group
Google is happy
Google has released a statement after Apple made its RCS decision. The company said that it is happy to see Apple make its "first step" to embracing RCS. It hinted at cooperation with the Cupertino giant on implementing RCS messaging on iOS. Here's what Google said:
"Everyone deserves to communicate with each other in ways that are modern and secure, no matter what phone they have. That's why we have worked closely with the mobile industry to accelerate the adoption of RCS, and we're happy to see Apple take its first step today by coming on board to embrace RCS. We welcome Apple's participation in our ongoing work with GSMA to evolve RCS and make messaging more equitable and secure, and look forward to working with them to implement this on iOS in a way that works well for everyone."
When will Apple bring RCS Chat support on iPhones?
Apple has said that it will adopt the RCS Chat protocol in 2024. While it hasn't provided many precious details, the company said that the feature would come via a software update. This will also require support from telecom service providers to ensure full-fledged functionalities.
You may also want to read: SMS or Instant Messaging apps, Which One Do You Prefer?
Our conclusion
RCS is a next-generation messaging protocol with a tremendous range of features to elevate user experience. The traditional SMS service on mobile devices falls short of fulfilling modern needs of messaging. that's why global industry leaders brought the Rich Communication Service or Advanced Mesassing. Apple's iMessage works for phone users only but with it supporting RCS Chat, its global adoption will get a major push. Additionally, the interoperability gap that exists between Android and iOS will also get thinner. The cross-platform "rich" messaging ability will vastly improve the user experience when it comes to exchanging messages with emojis, high-res files, read receipts., and more. It's a win-win for all.