Top 10 popular Nepali apps in 2018
Technology has come up to a high state of advancement. One of the greatest inventions of this tech-world is Smartphone. And it is now the inevitable part of everyone's life. Smartphones and mobile apps have transformed human life into an easier way of living. It offers so much in a single package that we can do nearly everything which is truly remarkable. Calling, texting, taking pictures, listening to music are the major things a smartphone does. But there are now many smartphone applications adding a spice to the smartphones. They have made our life easier than ever. Find some of the top popular Nepali apps in Nepal for 2018.
With the rapid development in technology, mobile applications are now used for different purposes including business, education, entertainment, fashion, gaming and many more making lives better. Rather than that, Applications or Apps are also beneficial for brands looking for access to user's phone which seems to be a perfect connection for both consumers and producers. Paying bills, finding online casinos for Indian players , shopping, generating knowledge about any official sites, watching the news, etc can be done by a specific app. We still remember those days when we had to stand on a hectic queue for paying our electricity bills and roam around the whole market for shopping goods. But, the development of such applications has the intervention of paying, shopping and watching news anywhere, anytime.
Here, we are listing the top ten Nepali apps which are really popular in our country and probably most of the Nepalese have these apps on their smartphone.
1. Hamro Patro
Hamro Patro is an online calendar. It not only shows date and time but also enables users to see the latest news, exam routines, zodiac signs etc. online/offline.  Other features include news and foreign exchange rates, astrological practices, podcasts and many more. The app has crossed 5 million downloads alone in the Google Play store.
2. eSe
w
a
eSewa is a mobile money account. It is a digital wallet from where customers can pay, send and receive money from their mobile phone and internet instantly. Customers can register and get mobile money account instantly, cash-in to their wallet from Agents and partner banks and start making payments. They can pay for utilities, recharge their mobile, pay internet bills, EMI, school fees, credit card bills and many more form their mobile.
3. Khalti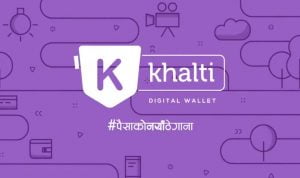 Khalti is a revolutionary way to make payments in Nepal. The app is a digital wallet for an instant, secure and hassle-free online payments in Nepal. Recharge your mobiles, pay bills, book tickets wherever you are and whenever you want. Khalti is available to download in Android play store and in Apple's app store. It is available in both web-based service and as the mobile application.Khalti.com, a promising Nepali financial tech startup has won the Google Business Group's (GBG) 2017 'Story Search' Contest. The company won the contest and also declared the People's Choice Winner.
4. Telco Apps ( Nepal Telecom/ Ncell/ SmartCell )
Telcos apps are for a large number of NTC, Ncell and SmartCell users. These applications provide services like recharge through scanning cards, buying data packs directly, transfer the balance, enabling various services like data, querying balance and many more. Find those apps here. Nepal Telecom, Ncell, and Smart.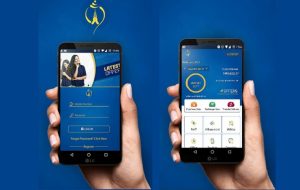 5. Hamro Nepali Keyboard
Hamro Keyboard is a Nepali keyboard for all of those who love the Nepali language. It can be used to write Nepali text in any app. With Hamro Nepali Keyboard, you can type Nepali directly to any app. It supports three keyboard layouts, Unicode Transliteration, MPP based Romanized layout, and traditional layout. It also has Emoji support and Numeric Keypad with the latest update.
You may be interested in:
Daraz Mega Sales Event
Pocophone F1 coming soon in Nepal
6. Nepali dictionary- Offline
Nepali dictionary is a two-way dictionary for English to Nepali and Nepali to English. A simple offline English to Nepali dictionary with a text-to-speech guide., ability to save words for the latter purpose. The app is completely offline and helps users learning how to correctly pronounce words. It also includes images of words in important categories like vegetables, animals, fruits etc. Many word games included there will help users to improve their language learning.
7. Daraz Online shopping app
With the tagline of "Happy Shopping" Daraz gives stylish, user-friendly, and convenient Daraz Online Shopping App. Bringing the power of an easy to use interface that places online shopping in the palm of your hands with all the services, products, and amazing features. Daraz is the most popular shopping website in Nepal. With the new app and the inclusion of a wide range of products including official brands, Daraz is going to change the fate of online shopping here in Nepal. They are also going to bring the biggest sale day at 11.11.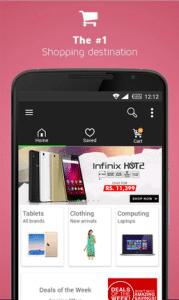 8. Tootle
Tootle is a ride-sharing app within Kathmandu valley that connects people who are looking for a ride with people and who are willing to share their ride in two-wheelers. The app helps you to book the easiest and fastest ride available, avoiding wait time, unlike public transportation.
9. Hamro Ludo
Hamro Ludo app is a classical and popular board game, which can be played by all age group of people. This game is launched by Hamro groups for killing the boredom of every smartphone users. This is available in the play store and played offline. Multiple people can play at a time and is a light but interesting game.
10. Streaming apps (Net TV, WOWTime,

iflix

)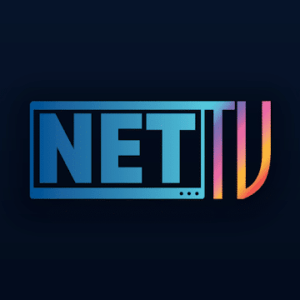 Streaming apps now let us view the best live TV, video and audio contents easily. With such apps, we won't miss any popular TV shows, Movies, and songs. Among them, the most popular one is the Net TV app which does not belong to any telcos. Whereas other apps like WOW Time and iflix are brought in partnership with two big telcos NTC and Ncell respectively. Find more popular streaming apps here.
Some other mentions:
Mobile Banking (All Banks)
Mobile banking app is a convenient and safe transaction banking application offered online. You can manage and access your bank accounts quickly and securely either through SMS, WIFI, 3G or Edge. With smart banking application, you can access and manage your bank accounts. Now almost all of the commercial banks like Nabil, NMB, NIBL, NBL now have such mobile apps for either online banking or mobile banking.
Other worth mentioning apps are:
Nepali Patro
Traffic Police, Nepal

Recharge Card scanner for NTC and Ncell users
Bagchal- Tigers and Goats
READ ALSO