As smartphone penetration continues to grow steadily, so does the usage of apps. Together, smartphones and mobile apps have transformed our lives. They offer so much in our hands with broadband access that we can do nearly everything which is truly remarkable. Calling, texting, taking pictures, and listening to music are the major services of a smartphone. But there are now many smartphone applications adding spice to smartphones which have made our life easier than ever. Find some of the top popular Nepali apps in Nepal.
Mobile apps are used for different purposes including business, education, entertainment, fashion, gaming, and many more. They are also beneficial for brands looking for access to the user's phone which seems to be a perfect connection for both consumers and producers.
Paying electricity bills, shopping, generating knowledge about official sites, watching the news, etc can be done by a specific app. We still remember those days when we had to stand in a hectic queue to pay our electricity bills and roam around the whole market for shopping goods. But, the development of such applications has the intervention of paying, shopping and watching news anywhere, anytime.
Top 10 mobile apps in Nepal
Here, we are listing the top ten Nepali apps that are really popular in Nepal and probably most mobile phone users have them on their devices.
1. Hamro Patro
Hamro Patro is Nepal's most downloaded app. It has been downloaded and installed a staggering 10 million times on smartphones. There is a reason for it. First, it is one of the earliest smartphone apps and one of them that digitalized our habit of checking the Nepali calendar. Second, the services it provides. It's safe to say that Hamro Patro has become synonymous with smartphone apps for Nepali smartphone users.
Credit to the company Hamro Patro Inc. which didn't only build the app for checking out date and day. Soon, after starting the calendar app, they integrated news, and astrology services, gaining higher app downloads, and time on their app. Soon more services followed. Now, Hamro Patro offers remittance, online health consultation, and share market-related services.
Among its popular services are, daily horoscopes, podcasts, the latest news, radio, personal astrology services, telehealth, and many more.
Recently, Hamro Patro also launched an e-learning center that contains digital reading materials for schools for students reading in grades 4 – 11. The company has also launched its in-app digital wallet Hamro Pay giving users one more reason to keep using it.
Hamro Patro is the first Nepali app to hit the 10 million download milestone. It rightly takes the super app status for the value it provides through the host of diverse features.
2. eSe

wa

& Khalti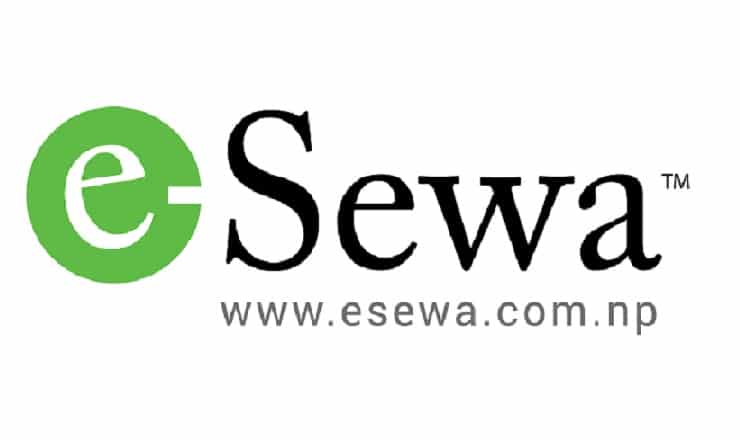 eSewa and Khlati are two of the most used apps in Nepal. Both digital wallets enjoy a duopoly in Nepal's mobile payment industry as payment service providers. Although they are not newly launched apps, their use has shot through the roof since COVID-19 after contactless payment became the norm. Almost on all phones, either the app or both are installed frequently which compels us to take them into the list of the top ten mobile apps in Nepal. Esewa was launched in 2009 and Khalti started in 2017 and has since remained a key agent of Nepal's digital transformation strengthening the country's digital economy.
eSewa and Khalti allow users to pay, send, and receive money from their mobile phones over the internet instantly. Customers can register and get a mobile money account instantly, cash into their wallets from agents and partner banks, and start making payments. In addition, users can also pay for utilities, recharge their mobile, pay internet bills, EMI, school fees, credit card bills, book bus, and flight tickets, and many more from their mobile.
In Nepal's mobile wallet ecosystem, the Bishwash Dhakal-founded pioneer wallet eSewa occupies a remarkable 80% market share with over 5 million subscribers while the young and trendy Khalti enjoys a decent 15% market share with around 3 million user base.
Also check: Top Video Streaming Apps in Nepal
4. Telco Apps (Nepal Telecom/ Ncell/ ISPs)
Customers of telecom and internet service providers (ISPs) use their company's apps to interact with their services and contact them. Apps from NTC, Ncell, SmartCell, WorldLink, Vianet, etc. are bound on most people who have subscribed to any of the company's services. These applications provide services like recharge through scanning cards, buying data packs directly, transferring the balance, enabling various services like data, querying balance, and many more. ISPs' apps let users book a ticket to address network-related issues, check FUP status, check speed, subscription, etc. Find some of those apps here- Nepal Telecom, Ncell, Vianet, and WorldLink.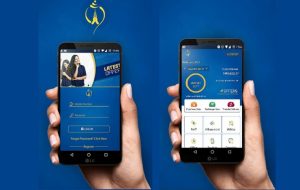 However, it must be noted that users of services are mostly concentrated in college-going demography in urban settlements. Maneuvering through apps requires some technical knowledge and skills. For mobile services, there are USSD and phone contacts which is the same for ISPs so using apps is not a must. This is why it's in the grey line when it comes to position against the likes of Hamro Patro, and digital wallets.
5. Hamro Nepali Keyboard
Hamro Keyboard is a Nepali keyboard for all of those who love the Nepali language. It is used to write Nepali text in any app on a phone. While Android comes with default features to write in the Devnagari script, people use the Hamro Keyboard because it brings more features and functions. It supports three keyboard layouts, Unicode Transliteration, MPP-based Romanized layout, and traditional layout. It also has Emoji support and Numeric Keypad with the latest update. Gone are the days, when people had to rely on Roman typing which skipped many of those who didn't like it or didn't prefer it. Now, people use Hamro Patro or similar apps to type Nepali directly on any app.
6. Nepali Dictionary- Offline
Nepali Dictionary is a two-way dictionary for English to Nepali and Nepali to English. A simple offline English-to-Nepali dictionary with a text-to-speech guide with the ability to save words for later. The most useful part of the app is that it works offline which is an advantage when no data is available. Besides the meaning of words, the app helps users learn how to correctly pronounce words. It also includes images of words in important categories like vegetables, animals, fruits, etc. Many word games included here will help users to improve their language learning.
7. Daraz Online Shopping app
Daraz Online Shopping app is another omnipresent app among Nepali smartphone users. Besides millions of products list, the app has in-app interactive features Daraz Live which allows users to shop online while discussing products with sellers.
Daraz Nepal app frequently gets updates with new features and products from recognized domestic and international brands. The stylish interface and user-friendly UI make navigating through products easy for users. Likewise, Daraz also brings various offers and campaign promotions such as the 11.11 and 12.12 Single-Day Sales, and Black Friday, for customers. Nepal's online marketplace is thriving and Daraz is doing the superlative with its mobile app. Check out: Daraz Launches ChatGPT-powered AskDaraz, to give personalized recommendations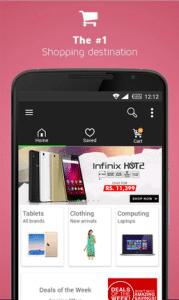 8. Ride-sharing apps
The list won't be complete without the honorable mention of ride-sharing apps. To say that ride-sharing apps have become popular would be an understatement. They have disrupted Nepal's transport services. From bikes to cars, the service allows app users to choose their vehicle and ride to their destination at a fairly low cost. Some apps such as InDrive even allow custom rs to quote that fare.
Apps such as Pathao, Tootle, Taximandu, Sahara, and InDrive are becoming hugely popular in cities where the services are available. Those without a vehicle have found their daily commute hugely convenient thanks to online ride-hailing platforms. The service will grow drastically more when many of these apps break into more cities across Nepal.
9. Hamro Ludo
Hamro Ludo app is a classical board game and remains in the list of the top ten mobile apps in Nepal. This game is launched by Hamro Groups which is a perfect company to kill the boredom of every smartphone user. during COVID-19, the game app was heavily used by Nepali users inflating its stakes. This app is available in the Play Store and can be played offline. Two or up to four users can play the game with people they know or not online.
READ ALSO: Popular online news portal in Nepal.
10. Streaming apps (Net TV, Cinemaghar)
OTT culture is blossoming in Nepal thanks to some prominent apps such as the Cinemaghar App and NetTV. These apps let users access their favorite TV channels live, and access music and movies on handheld devices. With such apps, we won't miss any popular TV shows, Movies, and songs. Among them, the most popular one is the Net TV app which does not belong to any telcos. Cinemaghar is another OTT app that brings popular Nepal movies online. The platform serves many Nepali flicks including some massively popular ones such as Kabaddi 4 and Jaari. Watching TV on a mobile phone has never been more popular in Nepal.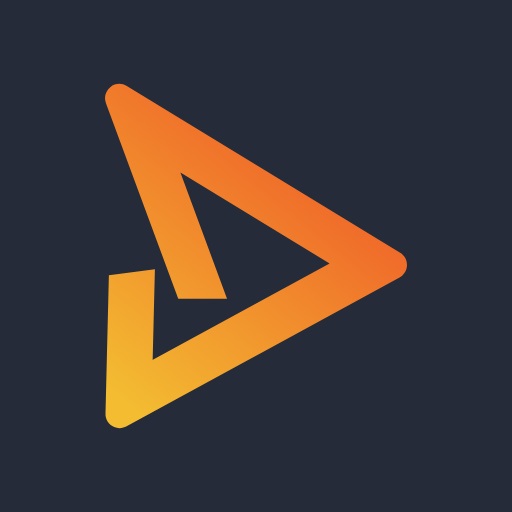 FM, Radio, and Marriage Card Game apps are also popular entertainment-based apps used by Nepali smartphone users.
Find more popular streaming apps here.
Some other notable mentions:
Mero Job | Job-Finder Service
Mero Job is Nepal's largest and most popular Job finding online service is another top app in Nepal. The app is used by hundreds of thousands of Nepali smartphone users to find jobs. Mero Job brings a custom list of jobs to the users based on their qualifications, skills, and interests. The app is updated and makes finding jobs even easier. It has a very user-friendly UI and an overall design. Plus, it sends job alerts to users instaly when available so that users never miss an oporutnity to apply. With Mero Job app, your next job would be just a few taps away.
Mobile Banking Apps (All Banks)
The mobile banking app is a convenient and safe transaction banking application offered online. You can manage and access your bank accounts quickly and securely either through SMS, WIFI, 3G, or Edge. With a smart banking application, you can access and manage your bank accounts. Now almost all commercial banks like Nabil, NMB, MBL, NIBL, and NBL have such mobile apps for either online banking or mobile banking.
Other worth mentioning apps are:
Nepali Patro
Traffic Police, Nepal
Recharge Card scanner for NTC and Ncell users
Bagchal- Tigers and Goats
These are our list of the top 10 most popular Nepali apps. Did we miss any popular mobile apps in Nepal that you think should be on this list? Do suggest below in the comments.