Find all the Android 12 eligible devices in this post as well as the available roll-out date across major Android smartphone brands and models.
Android 12 is the next-gen Operating System for Android-powered smartphones. The latest edition was launched on October 21, 2021, and comes with new features, privacy options, and performance optimizations.
Android OS which is developed by Google is an Open Source and is taken up by various smartphone OEMs for their handsets. After Google announces a new version of Android OS, smartphone OEMs give it their own tweaks and roll it out to their handsets via OTA updates. In other term, we call them Android skins.
Examples include Samsung's One UI, Xiaomi's MIUI, OPPO's ColorOS, etc. Huawei has developed its own HarmonyOS for its smartphones. Therefore, it won't be part of the Android brotherhood anymore.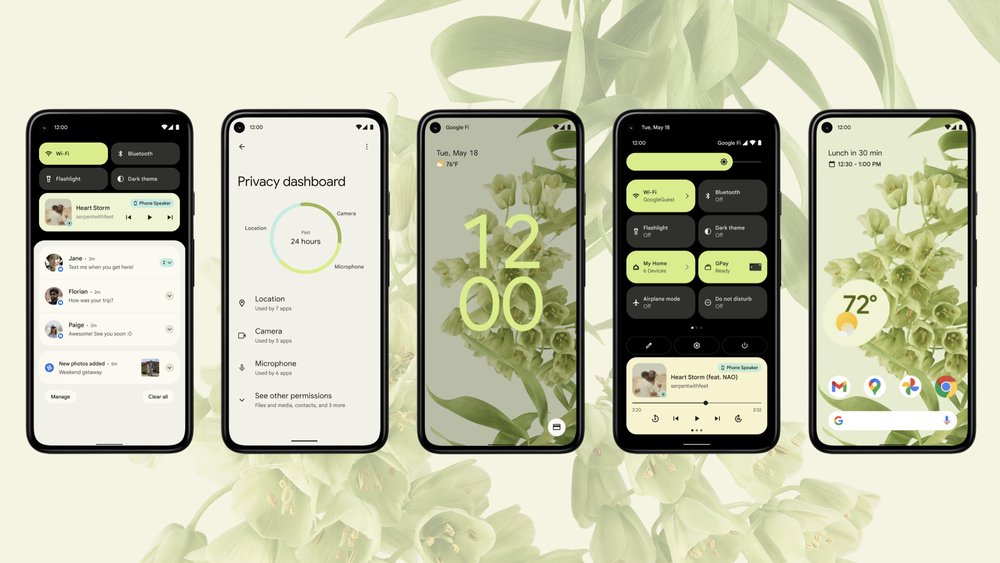 Talking about Android 12, many smartphone OEMs have begun their beta roll-out with many devices in wait. However, not all devices will have the luxury of this latest Android serving. Generally, phone makers only offer OS updates to devices for the first two years. After it, they only receive security updates for some months then are left without either of them.
In this post, we have prepared a list of smartphones that are confirmed to receive Android 12 OS. Check them below and find out whether your device has made the cut.
Samsung ONE UI 4.0
Samsung's One UI 4.0 brings new customization options and lots of privacy features. There are no significant changes to the previous One UI 3.0 but will more changes to the UI for compatible devices.
Users will get home and lock screen optimizations for layout, icons, wallpapers, and, widgets, etc. Additionally, more permission options will be added to fortify Samsung users.
ONE UI 4.0 beta is available for Samsung Galaxy S21, S21 Plus, and S21 Ultra devices. However, the roll-out is only available in China, India, South Korea, the US, the UK, Germany, and Poland. More regions and devices will be added in the coming weeks.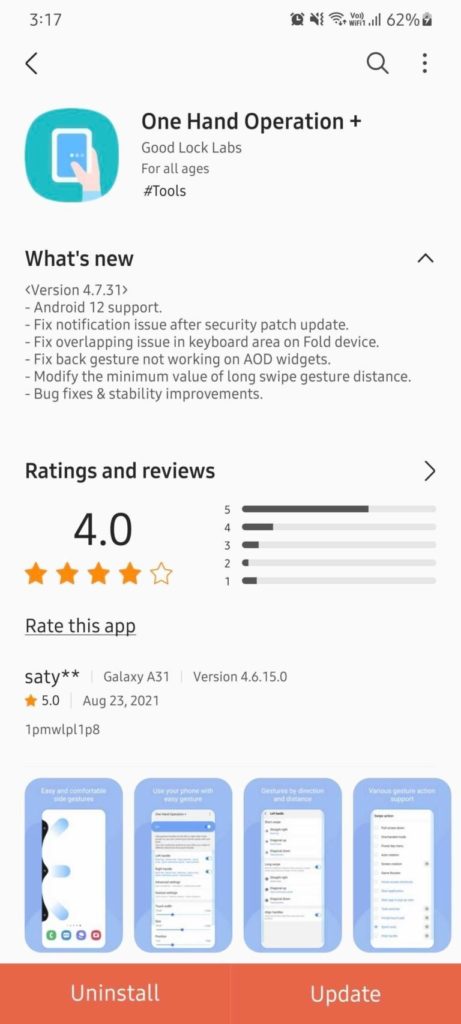 Samsung is the only smartphone brand that guarantees 4 years of OS updates. This will cover millions of devices worldwide. Below are the devices that will have a high chance of receiving Android 12 based ONE UI 4.0 sooner or later.
Galaxy S21+ 5G
Galaxy Note 20
Galaxy Note 20 5G
Galaxy Note 20 Ultra 5G
Galaxy Z Fold 2
Galaxy Z Fold 2 5G
Galaxy Tab S7
Galaxy Tab S7 5G
Galaxy Tab S7+
Galaxy Tab S7+ 5G
Galaxy S20
Galaxy S20 5G
Galaxy S20 5G UW
Galaxy S20+
Galaxy S20+ 5G
Galaxy S20 Ultra
Galaxy S20 Ultra 5G
Galaxy S20 FE
Galaxy S20 FE 5G
Galaxy S20 FE 5G UW
Galaxy Z Flip
Galaxy Z Flip 5G
Galaxy Note 10+
Galaxy Note 10+ 5G
Galaxy Note 10
Galaxy Note 10 5G
Galaxy Fold
Galaxy Fold 5G
Galaxy S10 5G
Galaxy S10+
Galaxy S10
Galaxy S10e
Galaxy Note 10 Lite
Galaxy S10 Lite
Galaxy Tab S6 Lite
Galaxy Tab S6 5G
Galaxy Tab S6
Galaxy A71 5G
Galaxy A71
Galaxy A51 5G
Galaxy A51
Galaxy A90 5G
Galaxy M32
Galaxy A22 5G
Galaxy A22
Galaxy Tab A7 Lite
Galaxy Tab S7 FE
Galaxy F52 5G
Galaxy M42 5G
Galaxy M12
Galaxy A32 5G
Galaxy A32
Galaxy F62
Galaxy M62
Galaxy F12
Galaxy A72
Galaxy A52
Galaxy A52 5G
Galaxy Quantum 2
Galaxy M22
Galaxy F22
Xiaomi MIUI 13
MIUI 13 will reportedly bring significant changes over the current MIUI 12. Rumors are abuzz that the next MIUI edition will have a "new UX" for "many system interfaces".
MIUI forums have hinted at a possible virtual RAM expansion feature. There could also be changes to Control Panel, power management, icons, and animations.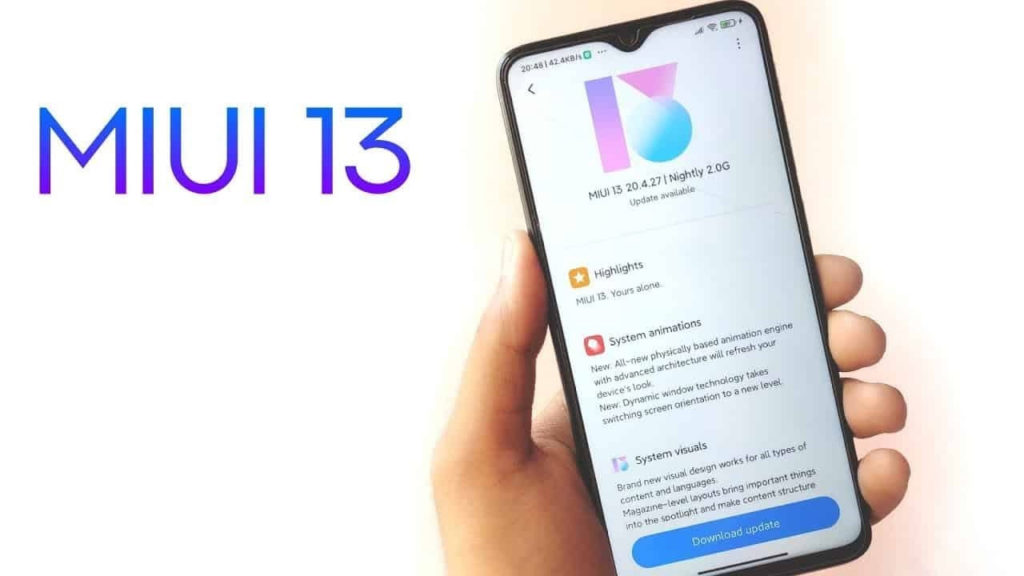 Xiaomi users are aware that MIUI has not gotten noticeable changes for years. However, if the reports are to be true, we will see an overhaul with the Android 12 based MIUI 13.
Xiaomi will start the first phase of the MIUI 13 beta roll-out at the end of this year. Below are the devices that will likely get the MIUI 13 treat based on Android 12 next year.
Mi 11 Pro
Mi 11X
Mi 11 Lite
Xiaomi Mi 10T Pro
Xiaomi Mi 10T
Xiaomi Mi 10T Lite
Xiaomi Mi Note 10 Lite
Xiaomi Mi 10 5G
Xiaomi Mi 10 Ultra
Xiaomi Mi Note 10
Xiaomi Mi Note 10 Pro
Redmi Note 10
Redmi Note 10T
Redmi K40
Redmi K40 Pro
Redmi K40 Pro+
Redmi K40 Gaming Enhanced Edition
Redmi K30 Ultra
Redmi K30i 5G
Redmi K30 5G Racing
Redmi Note 9 Pro
Redmi Note 9
Redmi K30 Pro Zoom
Redmi K30 Pro
Redmi Note 9S
Redmi Note 9 Pro Max
Poco X3 NFC
Poco X3 (Non-NFC)
Poco F2 Pro/Poco X2 Pro
Poco C3
OPPO ColorOS 12
ColorOS 12 is already available for certain devices. This has made OPPO one of the few smartphone OEMs that have begun their Android 12 project.
ColorOS 12 is centered on Inclusive UI to resonate with diverse cultures and languages. It brings a new UI and rebooted icons, animations, and emojis.
It also brings an added layer of protection with both in-house and Google's security features. Privacy Dashboard, Microphone, and Camera Indicators, Private System, App Lock will all work towards further protection for OPPO users.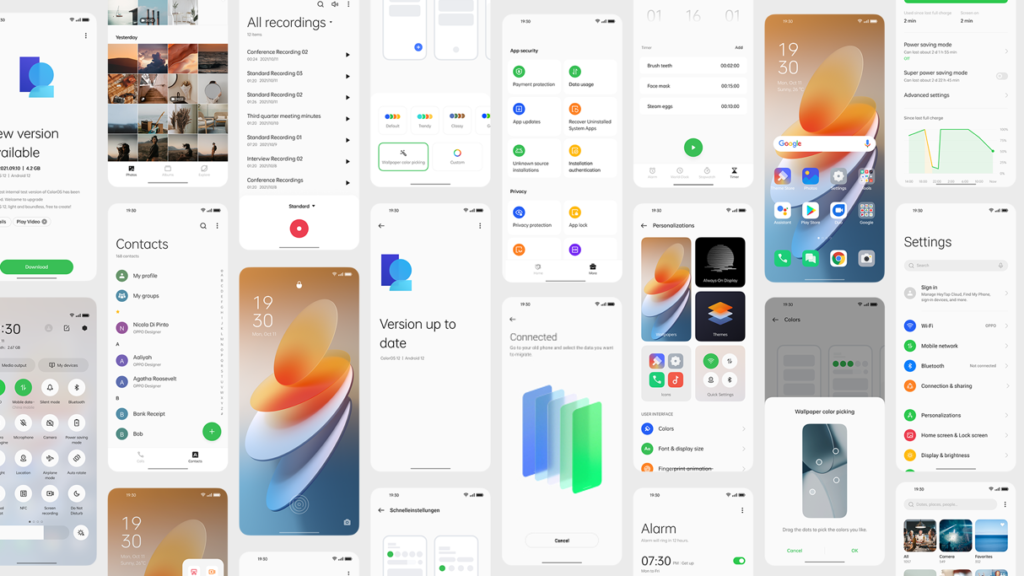 Android 12-based ColorOS 12 beta will first power Find X3 Pro 5G in Indonesia, Thailand, and Malaysia. Later, OPPO plans to complete rollout for 110 models and 150 million uses worldwide in 2021 and 2022.
The following devices are qualified for ColorOS 12.
Find X3 Pro
Find X3 Pro Mars Exploration Edition
Find X3
OnePlus 9 5G
Find X2 Pro
Find X2 Pro Lamborghini Edition
Find X2
Find X2 League of Legends S10 Limited Edition
Reno6 Pro+ 5G
Reno6 Pro+ 5G Detective Conan Limited Edition
Reno6 Pro 5G
Reno6 5G
Ace2
Ace2 EVA Limited Edition
Reno5 Pro+ 5G
Reno5 Pro+ Artist Limited Edition 5G
Reno5 Pro 5G
Reno5 5G
Reno5 K 5G
K9 5G
A95 5G
A93 5G
OnePlus 9R 5G
OnePlus 8T
OnePlus 8 Pro
OnePlus 8
OnePlus 7T Pro
OnePlus 7T
OnePlus 7 Pro
OnePlus 7
Reno Ace
Reno Ace Gundam Edition
Reno 10x zoom version
Reno Barcelona Custom Edition
Reno4 Pro 5G
Reno4 Pro 5G 2020 Summer Custom Edition
Reno4 Pro 5G Artist Limited Edition
Reno4 5G
Reno4 SE 5G
Reno3 Pro 5G
Reno3 Pro 5G Classic Blue Custom Edition
Reno3 5G
Reno3 vitality version
K9 Pro 5G
K7
K7x
A93s 5G
A92s 5G
A72 5G
A55 5G
A53 5G
OnePlus OxygenOS 12
OxygenOS 12 is already available for the OnePlus 9 series but will soon extend to other phones.
Despite OPPO's acquisition, OnePlus will operate as a distinct phone brand. This means OnePlus phone owners will continue to get dedicated future OS and security updates to their updates.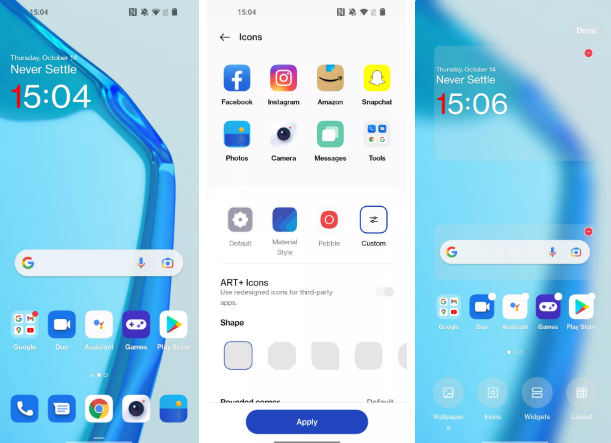 OxygenOS 12 will bring multiple system-wise changes and other customization options. OnePlus uses will get an optimized screen brightness for reduced eye strain. More widget options and a view-friendly page layout will be available too.  
Additionally, three-level dark mode, camera, and better connectivity responses for WiFi, NFC, & Bluetooth will arrive with the next Android 12 based OS update. Devices to receive OxygenOS 12:
OnePlus 7 Pro / 7 Pro 5G
OnePlus 7T Pro / 7T Pro McLaren
OnePlus 7T
OnePlus 8
OnePlus 8 Pro
OnePlus 8T
OnePlus 9
OnePlus 9 Pro
OnePlus 9R
OnePlus Nord
OnePlus Nord CE
OnePlus Nord 2
OnePlus Nord N200
Realme Realme UI 3.0
Realme 3.0 is the Android 12 OS for the fastest-growing Chinese smartphone brand. Announced on October 13 alongside Realme GT Neo 2 comes with a new UI and smoother performance.
With Realme 3.0, users will be able to customize icons, backgrounds, and fonts. Users will get Fluid Space Design that brings a 3-dimensional appearance to the UI. Additionally, AI Animation Engine will bring more animation effects and smoother gesture responses. Floating Window 2.0 will better multitasking and better control the floating windows to the users' liking.
Realme 3.0 also comes with more privacy protection features. Private Pic Share will conceal picture information while sharing them with others. A new location-sharing mode will help prevent apps from tracking exact location details.
The company says Realme 3.0 will be available to users in December but some devices have got early access to it.
Below are the eligible devices for the Android 12 based Realme 3.0 update.
Realme Narzo confirmed devices:
Realme Narzo 50A
Realme Narzo 50i
Realme Narzo 30 5G
Realme Narzo 30
Realme Narzo 30 Pro 5G
Realme Narzo 20 Pro
Devices that might receive the update:
Realme Narzo 30A
Realme Narzo 20A
Realme Narzo 20
Realme Narzo 10
Realme Narzo 10A
Realme GT confirmed devices:
Realme GT Master Explorer
Realme GT Neo Flash
Realme GT Neo
Realme X-series devices:
Realme X7 Max 5G
Realme X7 Pro Ultra
Realme X7
Realme X7 Pro
Realme X3
Realme X3 SuperZoom
Realme X50 Pro Player
Realme X50m 5G
Realme X50 Pro 5G
Realme X50 5G
Realme Q-series confirmed devices:
Realme Q3 Pro Carnival
Realme Q3 Pro 5G
Realme Q3 5G
Realme Q3i 5G
Devices that might receive the update:
Realme V-series devices:
Realme V11s 5G
Realme V13 5G
Realme V11 5G
Realme V15 5G
These were the list of the confirmed and likely devices that will be in line to receive Android 12 based OS from their respective phone companies. If your device is on the list, you may very likely get the OTA update sooner or later.
Did you see your device on the list? How excited are you to make an upgrade to Android 12 based OS? Or are you one of those who love to flash custom firmware for added optimizations and performance? Do share your experience with OSes below in the comments.