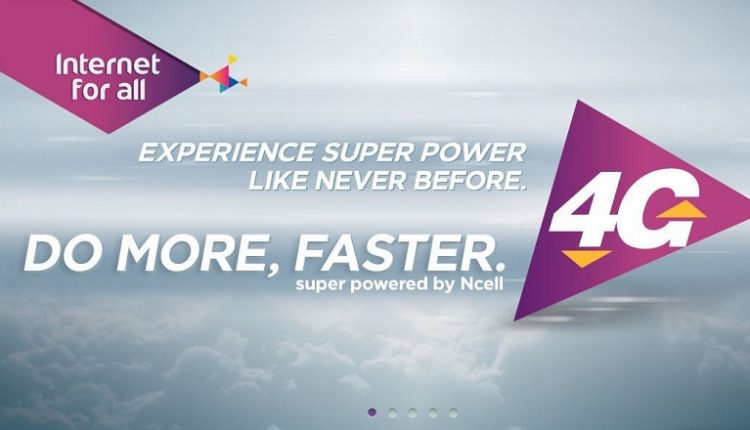 Ncell launches 4G in 10 more cities, offer free music streaming
Customers can now enjoy Ncell 4G in major cities of Nepal
Ncell, the private telecom operator of Nepal has launched 4G in 10 more cities from Tuesday, Shrawan 17, 2074. Earlier they had launched 4G in Kathmandu, Nagarkot, Banepa, Dhulikhel, Pokhara and Damauli. With the announcement of the 4G launch in 10 more cities, Ncell officially announces the start of their 4G LTE service.
To use the Ncell 4G service, customers need to upgrade their SIM to U-SIM which is being provided free of cost. Similarly, the customer need to have a compatible 4G handset. Read another post for how to activate 4G and put 4G mode in your phone.
10 more cities with Ncell 4G
The 10 more cities where Ncell 4G is available from August 1, 2017 are:
Biratnagar
Birtamod
Damak
Dharan
Bharatpur
Hetauda
Birgunj
Bhairahwa
Butwal
Nepalgunj
With this launch, Ncell 4G has now reached to 17 cities, including three of capital.
Earlier they have been testing the 4G LTE network in those city areas. We also have been providing reports of the Ncell 4G test in most of those areas.
Considering the different regions, Ncell 4G is yet to launch in the far western cities like Dhangadi, Attariya, Mahendranagar. We can expect them to launch 4G there within Dashain.
Ncell 4G offer with the launch
Ncell is also providing free music streaming with Yonder music app, using Ncell 4G for 30 days. Also Read how to activate yonder music streaming with Ncell 4G.
According to Ncell, the Ncell 4G is now available to 15.6 percent of the Nepali Population. This may be according to their 4G LTE coverage till now. Ncell has also planned to provide 4G LTE to 40 cities in the country.
Ncell 4G speed
The maximum speed of Ncell 4G is around 34 Mbps downlink and 15 Mbps uplink. As the 4G LTE speed depends on the 4G signal received by the handset and the period of usage ( meaning no of users that are currently using Ncell 4G in the same tower), 4G speed always come below the maximum. In average, you can get download speed of 10 to 15 Mbps and upload of  5 to 7 Mbps.
If you are in those cities, please send us your experience with Ncell 4G. Do send us a snapshot of the 4G speed test through your phone. We will be more than happy to share the speed test result with more people.