Nepal Telecom (NTC)  has launched mobile service in far remote areas of upper Mustang and near Corala Naka of Nepal-China border. Ntc has launched the mobile service at "Chhoser" with a GSM base station on Jestha 13, 2076.
Ntc operated the base station Tower (BTS) with a program in that area. In the program Lomangthang Village Body Head Mr. Subarna Kumar Bista, other representatives and NTC employees were present. The BTS operationals now in the area are Chhoser, Lomganthang and Ghami.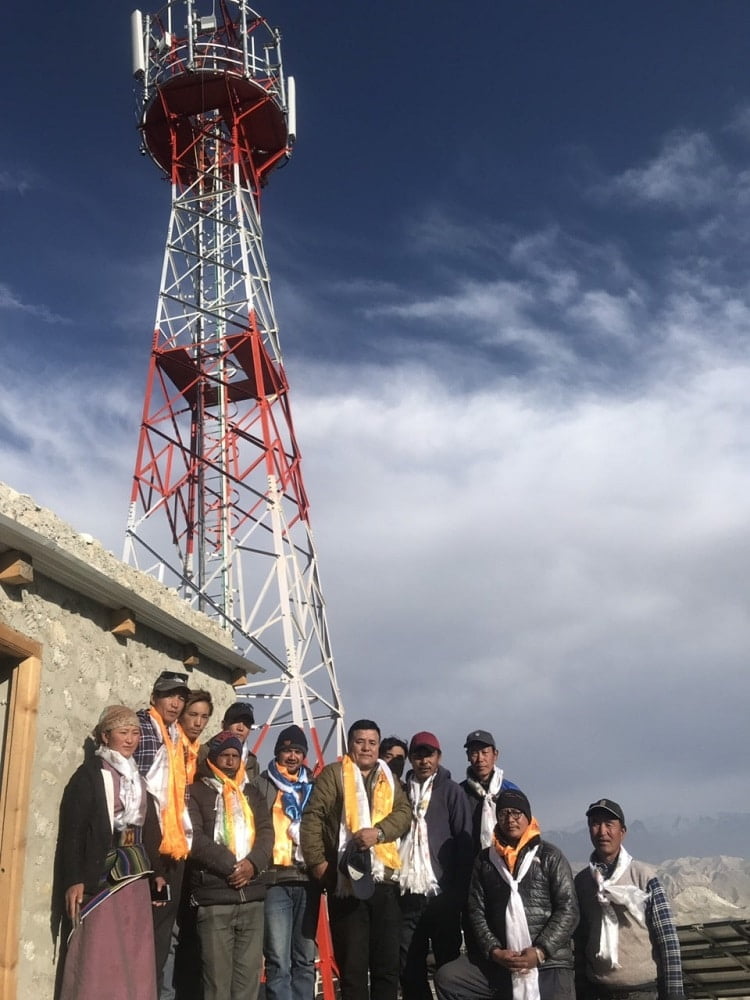 Read more: PM Oli inaugurates optical fiber project along Mid-Hill highway.
Remote area!!
As the area is quite remote and has difficult terrain, Ntc provided the mobile signal to the area by overcoming a lot of difficulties. They had to put a huge effort into the establishment of the tower, transmission link and more. There was no mobile signal in the area before.
Ntc has launched both 2G and 3G mobile service in the area. So, people there can make calls to any parts of the world, along with internet usage.
The Mobile base station situated at an altitude of 4270m serves four villages named Garthu, Nyamdo, Chungjung, and Korala. The mobile tower will facilitate the communication services to 150 households there. As per Ntc, people there are hugely excited due to the communication service in their own home.
The Mobile tower will not only benefit the people there but also the internal and foreign tourists visiting there.
Service to the People!!
Nepal Telecom has operated the BTS tower as per the Government's policy to expand mobile service in all of the remote areas. Although such BTS tower in remote areas needs huge investment and provide a little outcome, Ntc has been operating the BTS to facilitate people for the communication service. This kind of BTS operation shows the service orientation of the company.
Although they have just operated 2G and 3G service there, they can use the same infrastructure for upcoming 4G service in that area. So, building telecom tower infrastructure and more has a great significance.