Nepal Telecom has been providing several packs to its prepaid mobile customers. They have brought special packs targeted at Postpaid customers which also add Sajilo Unlimited offers now. Ntc postpaid pack is a combo pack that includes voice minutes, data volume, and SMS. Find the details of the postpaid pack below.
First, we recommend you to read this article to find the difference between Prepaid Vs Postpaid. Similarly, it will help you to choose the best one for your need. Now that you are clear about Postpaid, you might have known that there is a recurring charge (rental charge) in postpaid to pay per month. Likewise, the best part about the postpaid pack is that you can use the rental amount to buy this pack. This is not possible with the common packs, available to both prepaid and postpaid.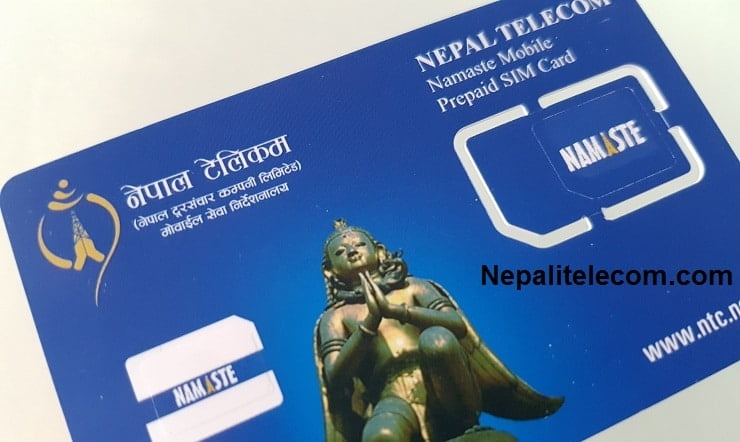 Let's come to the description of postpaid packs. Ntc postpaid packs include voice packs, Data packs, and SMS packs, all included in the same pack. Regarding voice packs, they have separate packs for on-net and all-net calls. The on-net voice means calling the numbers within the operator. Similarly, the all-net voice means you can use the pack for all operators including itself. That means with on-net voice, you can call Ntc only whereas, for all net voice, you can use Ntc, Ncell, and Smart.
Ntc Postpaid Pack
Now Ntc has just kept a single pack in its regular postpaid pack that includes the rental charge. All other regular postpaid packs are now not available, so you can subscribe to unlimited postpaid plans, which you can find below.
The basic postpaid pack costs Rs 373 which provides either 800 minutes of on-net voice or 4GB data, which is valid for 30 days. To take the Rs 373 pack for voice/data, you can dial *1415#, select 2 for postpaid packs and then dial 1 for regular postpaid pack and then select either the basic 800 min pack or 4GB pack.
| Ntc Postpaid pack Type | Price (NRs.) | Validity | Voice/DATA Resources |
| --- | --- | --- | --- |
|  Basic Pack | 373 | 30 days | Voice (On-net): 800 mins   OR: Data: 4GB |
Unlimited Postpaid packs
Besides the regular postpaid pack, Ntc has 5 different 30 days of Unlimited plans. The best part of the plan is you will be stopped using PAYG data when your data plan is used up. The price of the unlimited postpaid plans ranges from Rs 599, Rs 636, Rs 799, Rs 999, and Rs 1499. You get 30GB (1GB per day) data with unlimited 256kbps data for Rs 599. Earlier, the unlimited throttled speed was 64kbps which has got a significant boost now.
After this plan, you get an unlimited on-net voice in all other plans. Further, there are off-net voice minutes, SMS, and affordable ADD ON packs in the other postpaid plans. And the 799, 999 and 1499 package now includes unlimited off-net calls too. Find the details of the Unlimited postpaid plans below.
Unlimited Postpaid Offer
Voice
Data
SMS
Add ON Pack
Validity
Rs 599
Unlimited on-net voice and 250 minutes off-net calls
–
–
30GB unlimited data Rs 299, 24 hours 1GB data at Rs 30, 2GB at Rs 40 and 3GB at Rs 50
30 days
Rs 599
–
30GB (1GB data per day), unlimited with 256kbps afterward
–
An unlimited on-net voice at Rs 299, 24 hours 1GB data at Rs 30, 2GB at Rs 40, and 3GB at Rs 50
30 days
Rs 636
Unlimited on-net voice calls and 150 minutes off-net calls
9GB data
200 all-net
24 hours 1GB data at Rs 30, 2GB at Rs 40 and 3GB at Rs 50
30 days
Rs.799
Unlimited All-net
(On-net &
off-net)
30 GB
(1 GB a day)
200
(on-net)

50
(off-net)
24 hours 1GB data at Rs 30, 2GB at Rs 40 and 3GB at Rs 50
30 days
Rs 999
Unlimited (On-net)
Unlimited (Off-net)
60 GB (2 GB per day)
400
(on-net)
100 (off-net)
24 hours 1GB data at Rs 30, 2GB at Rs 40 and 3GB at Rs 50
30 days
Rs 1499
Unlimited (On-net)
Unlimited (Off-net)
120 GB (4 GB per day)
1000
(on-net)
200 (off-net)
24 hours 1GB data at Rs 30, 2GB at Rs 40 and 3GB at Rs 50
30 days
Check out: Nepal Telecom's Sajilo Unlimited Offer
How to Subscribe/buy Ntc postpaid pack?
To subscribe to the postpaid pack, you need
to dial *1415# on your postpaid mobile.
Find the postpaid pack in the number 2 or try direct *1415*2#.
Select the pack of your choice in there (Regular combo or Sajilo Unlimited).
You will be prompted with the confirmation by message after activation.
To check the used amount of the postpaid pack, you need
to send a message fr to 1415
The data volume that comes along with the basic postpaid pack is 4GB which should be sufficient for many. So, we recommend this pack to business person for which all of their requirement fits in a single pack. Hope they bring a recurring rental pack of such so that they do not need to subscribe every month.
Further, the recent unlimited monthly postpaid plan in Ntc is more convenient as you don't have to care much about the calls, SMS, and data. You got covered up if you want more affordable data at a cheaper price with the ADD On packs.
ALSO READ Ntc voice pack with unlimited data, night voice pack.
Tell us what do you think of the postpaid pack in the comment section below?