If you are going to buy a new smartphone, we believe you will consider 4G support as one of the factors. Ncell has already launched 4G in 71 districts. While the Government-owned telco Ntc has already launched 4G in all 77 districts. So, we recommend you buy a 4G smartphone for your higher-speed data requirement.
Now that you are considering buying a new 4G smartphone, you obviously want the phone to support all operators and their existing/upcoming features in 4G. Here are some of the network support specs, features to look for while you buy a 4G smartphone. We stick with the 4G network support and features in this article.
Frequency band
First, let us discuss the frequency spectrum of 4G in Nepal. All of the telecom operators (Ntc, Ncell, and Smart) have launched 4G in 1800 MHz which is also called band 3. As this band is the most popular 4G spectrum band, you need not worry to check for this spectrum band in your 4G phone.
After securing some frequency in the 800 MHz bands, the recently launched Nepal Telecom's 4G also works in the 800 MHz band (Band 20). Do not be confused here as they have both the spectrum (800MHz and 1800 MHz) for 4G.
Similarly, Ncell has started on-airing the 4G network in the 900 MHz band. So, Ncell has two frequency bands 1800 MHz and 900MHz in 4G LTE.
The sub 1 GHz band having larger coverage and good penetration is suitable for the 4G network in remote areas and also in built-up, underground, and suburb areas. So, for most of the remote areas, 4G coverage will be better in the 800 MHz and 900MHz bands. Apart from providing better coverage, combining these two bands can also provide higher data speed to a user at a time.
If you are an Ntc user or you may want to switch to Ntc later, you need to check for the support of this band (800 MHz aka band 20) in the phone that you are buying now. Ntc's 4G network in both bands is now available all over Nepal. Similarly, if you are a Ncell user, you should look out for the 900 MHz 4G band support in your phone.
Although we have heard loud and clear the plan of CG Telecom, we don't know which frequency or when they will come alive. Read more on CG Telecom availability.
How to check for the frequency band support?
Having the need to check for the frequency band support, you might wonder how to check if a smartphone that you crave, supports this band or not?
To check the frequency band support, you can either check in the back of your phone box which has details of the 4G LTE bands like in Xiaomi Phones. Or you can also check the frequency band support by checking the official phone specs. You can make a visit to sites like GSMArena. There you can find the respective device by searching and then at the top of the specs, expand the Technology tab. It will provide the information of several bands that the phone supports for several technologies like 2G, 3G, 4G.
As we know, there are several versions of the same phone, which they launch in separate markets. Some phone vendors have the China-only version or India only or the US only and then they have the Global version that differs not only in some other hardware/software specs but also the frequency band support. They make several versions to launch the phones with the band support for that region only.
You need to be very careful in buying the phones from abroad as the version that is used may not be compatible here in Nepal. So please have a thorough confirmation, before you buy it.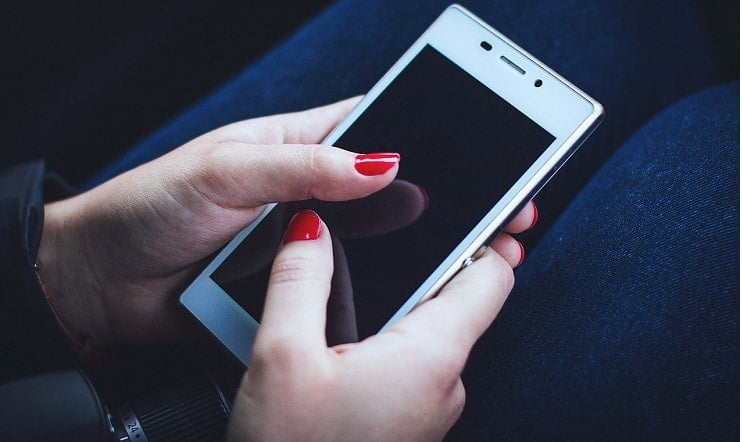 Features
UE category speed
Let us now talk about the features that the phone supports. Apart from the frequency band, you might as well be interested in the 4G UE category class which means the speed that the phone supports for 4G in Downlink and Uplink. For example, a UE cat 6 Phone supports 75 Mbps DL and 35 Mbps UL. As the upcoming network may support higher than this speed, you may want to go for a higher UE category. A Higher UE category means better data processing and buffer speeds.
Check out all the factors in 4G that determine the speed.
No of Antennas
Similarly, when we talk of Phone features, we also want to look for the Antenna technology the phone supports. If you are one of those who need the ultimate speed and look for every high-end spec, then you also need to check if the phone supports 4 antennas. Normally a 4G phone supports 2 antennas (2*2 MIMO), but you can increase the speed with such higher antennas (4*4 MIMO). All of the high-end Flagship smartphones support a higher no of antennas. But it may now come to the mid-range phone soon.
VoLTE
4G is a data-only technology so the voice calls happen either through falling back to 2G, 3G, or using the VoLTE feature. Read more about the NTC VoLTE service. As Nepal Telecom has already launched this VOLTE feature over the 4G network, you would definitely not want to be left out of this HD calling and more features. Please look out for this software feature support while you buy a new 4G phone. You cannot only confirm if the phone supports VoLTE features from the phone specs but need to confirm from the list from the operators too. We believe all of the phone companies will update this VoLTE through software upgrades after testing with the operator.
For now, you can check which phone brands support VoLTE and band 20 of Ntc in Nepal.
Dual 4G
If you are one of those who frequently switch between two SIM cards for 4G, we recommend looking for this feature. Without this feature, putting one SIM card on 4G forces other SIM cards to be on either 3G or 2G. The dual 4G feature enables you to use the 4G in both SIM cards. Now the current trends show almost all dual SIM phones support Dual 4G and also Dual VoLTE features.
Having discussed above, you can always opt-out of the features you don't like or you don't require for the cost that comes along. But out of those, if you want your phone to support all the frequency bands in Nepal, you need to confirm for it most importantly.
Please let us know about the information above to check things before you buy a 4G smartphone in Nepal.