Nepal Telecom has received directives from the Ministry of Communications to expand the network in remote mountainous areas. In a meeting held at Singha Durbar on Tuesday, Mr. Parbat Gurung, the Minister for Communication and Information Technology also urged Nepal Telecom to complete the projects on time and focus on quality improvement. 
Minister Gurung's concern on service quality 
Minister Gurung has also expressed concern over the project delays and service quality of Nepal Telecom. He denounced the negligence and incompetence manifested by the officials and contractor companies, aiding in the delays.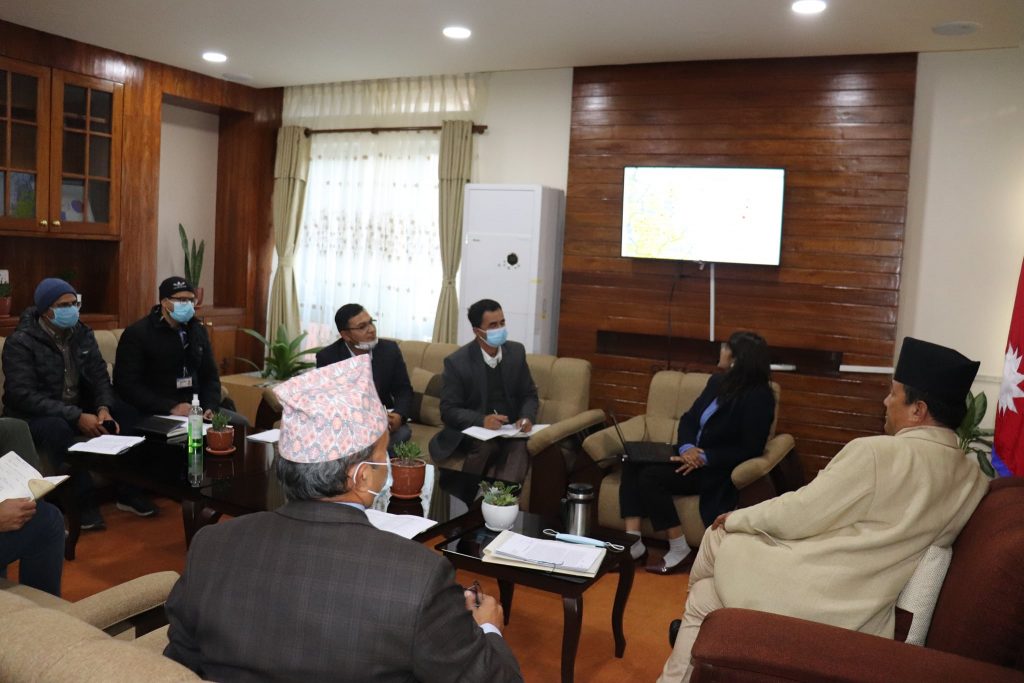 He instructed the officials to make necessary arrangements to establish infrastructures required for service expansion in the remote mountainous parts of Nepal. Furthermore, he requested the contractor companies to increase the pace of the work and not be the reason for the delay. 
Similarly, he urged the officials to put business profits aside and emphasize the network development for Digital Nepal. Minister Gurung expressed his belief that only Digital Nepal can only help to eliminate corruption and dilly-dally.
He also expressed curiosity over the delay in building information highways on Mid-Hills of East Gorkha, Karnali, and Far West. The delay in completing the 4G project was also discussed during the meeting. Afterward, the Managing director of Nepal Telecom, Dilliram Adhikari, expressed his commitment to improving the service quality and focus on mountainous areas.
Service with no profit
Nepal Telecom is the frontrunner in providing mobile and internet services to far-flung areas. They have been doing so in many remote areas despite the huge investment and incurring losses. But there is a lot more to do from the government-owned telecom company, as per people's expectations and it's obligations.
Nepal Telecom will have to invest in the infrastructures and towers to expand service to the mountainous area. But expanding mobile and internet service to the mountainous region might not be a profitable project. So, Minister Gurung has urged the telecom operator to be more service-oriented than profit-oriented, to focus on those mountainous areas.
Will Nepal Telecom follow Minister Directives to expand its network in mountainous areas and improve its service quality? Share your thoughts in the comment section below.