On the occasion of the upcoming Dashain and Tihar, Dish Home FiberNet has launched its festival offer for 2080. This time, the Dish Media subsidiary has introduced a "Connectionko Dobbar Utsav" plan meaning that customers paying for a particular package will get the double bandwidth speed on offer. That is if a customer pays for a 50 Mbps package, the private ISP will provide a 100 Mbps internet package.
Dish Home FiberNet launched this offer as part of the Dashain/Tihar festival initiation for 2080. The festive season is fast approaching in Nepal and the ISP seeks to connect its customers with its high-speed and reliable fiber internet FTTH packages.
Under this offer, customers will receive premium internet packages at affordable costs. Dish Home says that it is forever committed to providing fast and reliable broadband services to its customers.
The ISO-certified company believes that its affordable and high-quality packages have made it a successful company despite only venturing in 2020. Starting as a DTH, the company entered the ISP market through the Dish Home FiberNet subsidiary. Currently, it is giving stiff competition to the other major ISPs in Nepal.
Also read: Dish Home Launches Campus WiFi For Crowded Areas
Dish Home Festival Offer 2080
Subscribers who will be installing new connections under the festival offer 2080 from Dish Home will get the following internet packages at budget-efficient rates:
There are four different high-speed internet packages available under the "Connection ko Dobbar Utsav" offer.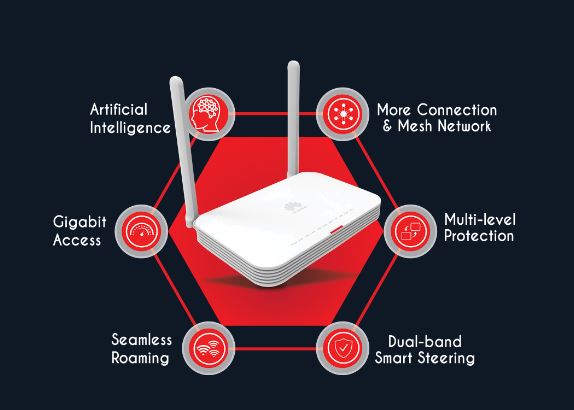 If you pay for a 50 Mbps plan, you get a 100 Mbps internet package at the existing cost of Rs 7,798 for a year. Likewise, at the cost of the existing 75 Mbps plan, you get a 150 Mbps package coming for Rs 8,759 for a year. You get 200 Mbps internet at the cost of 100 Mbps of Rs 9,698 and a 300 Mbps plan at the cost of 150 Mbps of Rs 10,574. The two plans are also available in annual packages. Do note that these prices are exclusive of VAT. Don't miss: Dish Home Brings 600 Mbps Mega-Fi Plan with WiFi 6
| | |
| --- | --- |
| Dish Home Dashain Tihar offer 2080 | Cost |
| 50 Mbps becomes 100 Mbps | Rs 7,798 |
| 75 Mbps becomes 150 Mbps | Rs 8,759 |
| 100 Mbps becomes 200 Mbps | Rs 9,698 |
| 150 Mbps becomes 300 Mbps | Rs 10,574 |
Dish Home Dashain Tihar offer 2080
You can install a new Dish Home internet connection by contacting your nearest "Dealer Dai" or calling 01 5970365. You can also call its toll-free number 1660-01-22000.
With Dish Home FiberNet, you get multilevel internet protection, a Mesh router system, and high-speed broadband service. You can also get a WiFi 6 router which gives you an unprecedented home WiFi performance. The company has also upgraded its internet to IPv6 technology which brings more capable and advanced connectivity to the customers.
For any queries on this offer and others, let us know in our comment section below.