Former Managing Director of Nepal Telecom (NTC MD) Mr. Buddhi Prasad Acharya has been honored with the "Best Telecom Expert in Nepal" award. Forever Star India Awards (FSIA) presented the former Ntc supremo with the accolade at an event in Jaipur, India. The prestigious recognition highlights Mr. Acharya's profound contribution to Nepal's telecommunication which helped spread connectivity and bridge the digital divide.
The event sponsored by Intra Life Pharma recognized 100 awardees in their respective fields. The awards celebrate the accomplishments of the achievers from various fields.
Buddhi Prasad Acharya is a Chartered Accountant by profession with a long career at NTC. His motto "Minimize Digital Divide for equality in access to telecommunication service in the country for sustainable development through IT" reflects his unwavering commitment to enhance Nepal's telecommunication industry.
Also read: Namaste WiFi service launched with Ntc 4G router, Unlimited Internet Packages, & Voice
Former Ntc Chief Buddhi Acharya Receives Best Telecom Expert in Nepal Award
Acharya was appointed as the MD of Nepal Telecom in 2014. Previously, he served at the company as the Deputy MD. Among his key contributions, his work on IP Multimedia Subsystem (IMS) service in Fixed Telephone lines and preparing infrastructure for 4G services remained the highlights. The company introduced the fourth-generation mobile service in 2017 AD and currently remains the industry leader.
Don't miss: Sangita Pahadi Appointed as Acting MD of Nepal Telecom 
At the same time, he also played an influential role in expanding mobile services across districts in rural municipalities and introducing NTC's Fiber-to-the-home (FTTH) services.  Mr. Acharya remained sound in other administrative works. He was active in the company's restructuring and the implementation of a Voluntary Retirement Scheme for over 1,000 employees. He also represented Nepal in international industry forums such as ITU and APT. Also read: Triple Play Service (Voice, TV, and Internet)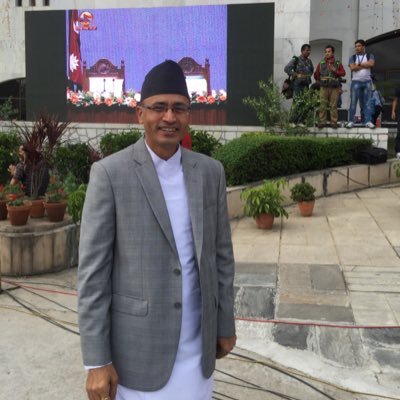 Under his tenure as the company's chief, Ntc made the "highest revenue and profit in the telecom history" which earned him "the Managing Director of highest Tax payer company in 2015 and 2016." Acharya describes him as a "Chartered Accountant by profession but Telecom Expert by nature of job." Related: Nepal Telecom's Profit Dropped By 7.86% in FY 2079/80, Revenue Increased
Nepalitelecom.com extends the heartiest congratulations to Mr. Buddhi Prasad Acharya on this international accolade and wishes his expertise to remain a key contributor to the telecom industry in Nepal.