Sangita Pahadi Aryal, the Deputy Managing Director of Nepal Telecom (NTC) has been appointed as the company's Acting Managing Director (MD). Mrs. Pahadi was chosen for her new post after a ministerial-level decision of the Ministry of Communication, Information, and Technology (MoCIT) on Ashoj 17, 2080 BS. She will now assume office in her new role at the company till further decision as per the company.
Pahadi was previously serving the company as its Chief Technology Officer (CTO). From Ashoj 17, 2080, she has taken responsibility in her new role as the company's MD. The incumbent will replace Sunil Paudel who came under hot waters following the emergence of the Nepal Payment Gateway controversy.
Recently, news broke that the Commission for the Investigation of Abuse of Authority (CIAA) filed a case against 9 high-profile figures. The list included NTC MD Sunil Paudel, sitting government secretary Madhu Kumar Marasini, and others.
Paudel's departure from the post was imminent and the company has found its new leadership today.
Also read: Mobile service launched in Gosaikunda with Nepal Telecom's VSAT technology
Sangita Pahadi appointed MD of Nepal Telecom  
Sangita Pahadi has a long working experience at Nepal Telecom. Before her tenure as the company's CEO, she also served as its Chief Technical Officer (CTO), and Chief Commercial Officer (CCO).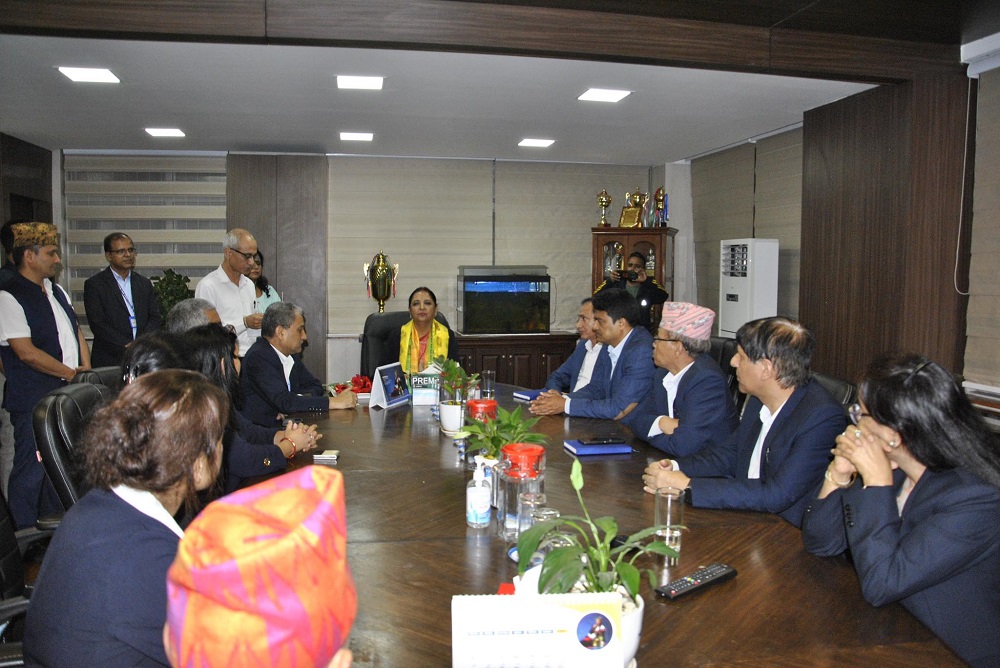 The new Ntc MD Pahadi has a BE degree from Allahabad University in India and an ME from the Asian Institute of Technology in Thailand.
Mrs. Pahadi has 31 years of working experience at Nepal Telecom and possesses expertise in wireless communication services. She entered the company on Chaitra 23, 2049 BS in the position of an engineer on a temporary basis. She took her permanent appointment at the company on Falgun 10, 2051. Likewise, on Magh 18, 2078, Pahadi was promoted to the company's Deputy Managing Director. Check out: Latest NTC Data Pack with Price, Volume, Validity, Subscription Methods
After her appointment, Ntc MD Mrs. Pahadi expressed hope for cooperation from all and expressed her commitment to work for the company's progress.
An MD from inside the company
Pahadi's appointment as the Nepal Teleccom's Acting Managing Director has a particular significance. Sunil Paudel who is having to depart with a suspension was not from inside the company which caused dismay to many insiders. But with the latest development, Nepal's largest communication company has found its leadership from among its own which will bring excitement among the employees. With her appointment, the company has again come back to its traditional practice of getting its leadership from the inside.
In April 2022, when Paudel was rewarded the post, Pahadi also was in the contest along with Buddhi Acharya for the post of Ntc MD.
On this occasion, Nepalitelecom.com wishes Mrs. Pahadi a highly successful tenure in her new post of MD at Nepal Telecom and hopes the company continues to deliver on its commitment to provide high-quality telecommunication services and transform our way of connectivity.