Huawei announced that its next-generation smartphone operating system HarmonyOS 4 has exceeded 100 million downloads. The latest HarmonyOS version was launched on August 4th at the Huawei Developer Conference (HDC) 2023 event.  
Huawei first launched the HarmonyOS back in August 2019 after the US imposed technology sanctions on the Chinese tech firm. The sanction starting in 2019 meant Huawei had no longer access to Google's services.
HarmonyOS is an innovative cross-platform open-source OS that syncs multiple devices from multiple platforms. Already, HarmonyOS has become one of the most used OS on handsets. The OS can create a unique ecosystem connecting smartphones, tablets, smartwatches, smart wearables, etc. Check out: Apple Announces iOS 17.1 With New StandBy Setting, Apple Music Upgrades, Radiation Fix, And more
What's impressive is that Huawei got the milestone not too long after opening the HarmonyOS4 beta registration. The update brings several enhancements, bug fixes, and new features. As per the company, the new OS focuses on personalization and user experience improvements.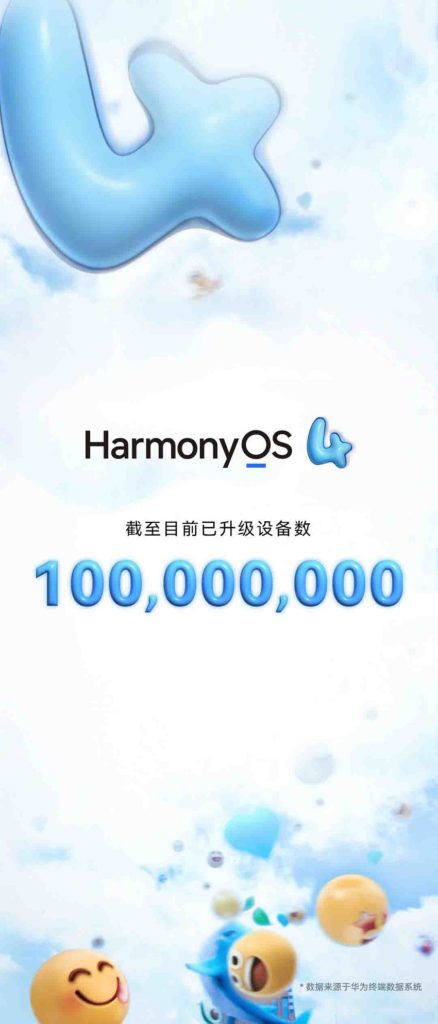 Among new features include Live View, new lock screen customizations, simplified live feed interaction, etc.
It's claimed that the latest OS has enabled fluency improvement by 20% and improved battery efficiency by 30 minutes. There are other security improvements to ensure privacy for the end users.
Don't miss: Huawei Wifi 6 Routers Launched in Nepal | Find Price and Specs
HamronyOS marks 100 million downloads record
The 100 million downloads for HarmonyOS 4 came thanks to the rollout to older Huawei devices. Huawei reports that the OS acquired 5 million users just within 2 weeks. In a month, the figure reached 10 million while the 60 million downloads were shared during Huawei's annual launch event on September 25.  
HarmonyOS is to Huawei what Android is to Google, iOS to Apple, One UI to Samsung, etc.
Also read: SMIC used ASML tech to make 5G chipsets that power Huawei Mate 60 Pro
Huawei is now a popular smartphone OS
As per a recent Counterpoint Research report, HaromonyOS's market share in China reached 10% in the second quarter of 2023. The report shows that Huawei's mobile software has grown consistently through the years. The HarmonyOS grew from just 1% in the third quarter of 2023 to 10% in the second quarter of 2023. Android ruled the Chinese smartphone market in terms of OS with a whopping 72% presence with Apple coming in second with a 17% market share.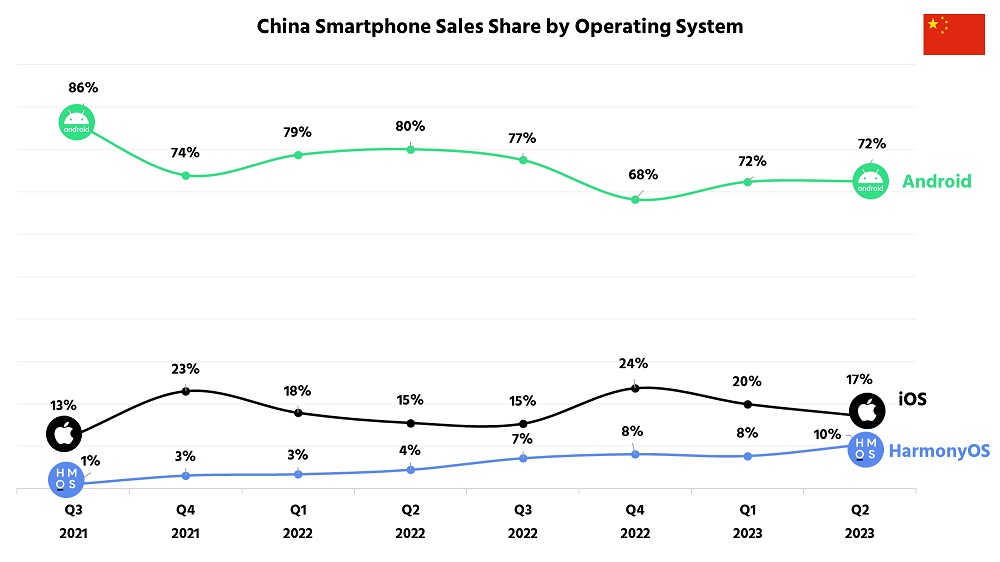 Globally, HarmonyOS will take time to become stronger as it contests with Android and Apple's tech for high-end smartphone models. The OS is still performing remarkably and has attained a global market share of 2%.
And for Huawei, its steady growth is more important than the current influence exerted by Android and iOS. Especially, after the record sales of Huawei Mate 60 Pro, the stakes are too high for the Chinese tech giant as it continues to mount a serious comeback to the 5G smartphone sphere.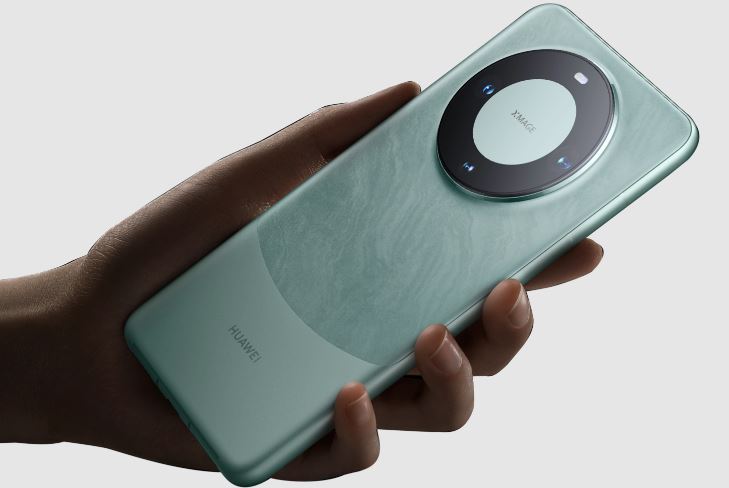 If Huawei continues its smartphone success along with 5G chip innovation, HarmonyOS will likely challenge Android and iOS to become the major mobile platform not long from now.