It has been more than 3 years that analog TV switched off in Nepal. Nepal is rapidly shifting and adapting towards a digitalized way, with everything becoming digital. However, people still get confused between IPTV and Digital TV (regular TV subscription) as both being digital television technology. Well, we are just here to remove all those confusions for Digital TV Vs IPTV.
Currently, both the connections serves citizens of Nepal with nice experience as well as high definition (HD) TV channels. But still, there are differences between these two TV technologies. Well, let's find the features of IPTV and Digtial TV and then help you decide to choose one of them.
Digital TV
After Switching off Analog TV, Digital TV has become the new way of watching high-quality content on your television that drastically upheaves your overall experience. Furthermore, Digital TV has completely changed the way Nepalese people watch their Television due to crystal clear picture and interference less digital signal.
It is just like the regular TV but the transmission mode being digital.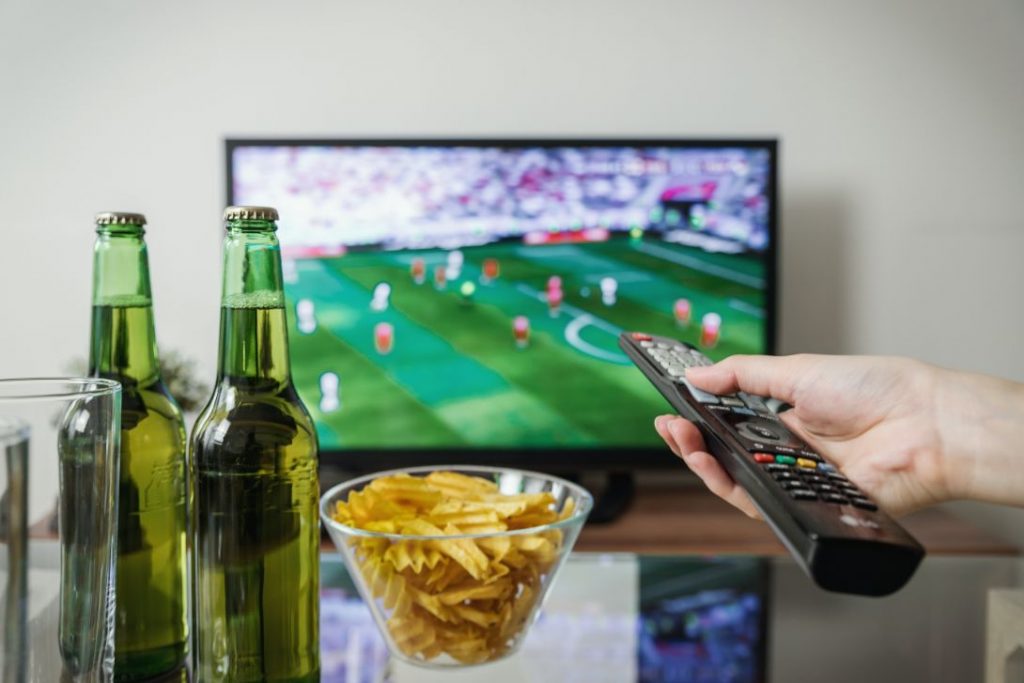 Moreover, there are lots of companies offering Digital TV services in Nepal. The rivalry between these companies is sheer as well as its about survival of the company in the country. Therefore, the price of the packages has significantly dropped whilst elevating the quality and audio. However, this varies according to the service provider as well as the broadcast standard they use.
Prabhu Digital TV, Max Digital TV, Dish Home, Sky Digital TV as well as Subisu Clear TV are some of the examples of Digital TV service providers in Nepal. Furthermore, we are sure that many more Digital TV services will launch in Nepal as watching Television is everyone's need. Also, a home with Television and Digital TV connection has been a tradition.
IPTV
In simple words to say, IPTV is Internet Protocol Television. You guessed it right, it is a digital television service delivered through Internet Protocol over broadband connection. Furthermore, it can deliver content directly in the recorded format or live through the internet connection.
IPTV is the next generation Television technology which provides better TV experience and a lot of services.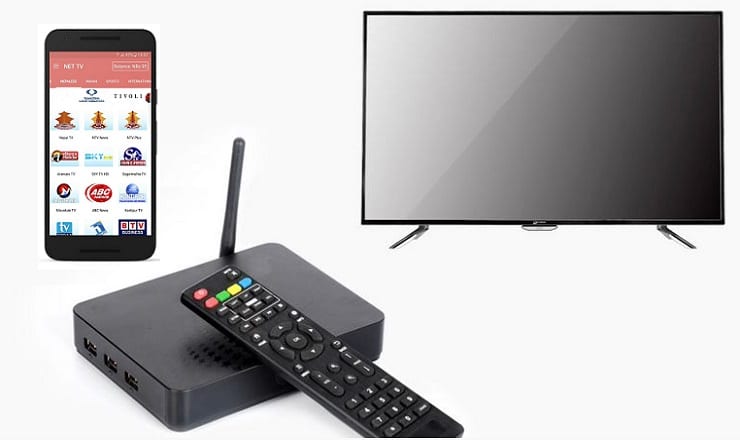 However, IPTV service can be only enjoyed via computers, smartphones, tablets, or TV that comes with modern features. But don't worry IPTV can work on your non smart TV with a set-top box added. With the Set-top box, you can access TV channels, various subscription based services, apps, as well as movies on demand.
Currently, there are lots of IPTV Service Providers in Nepal offering cheap IPTV service in Nepal. Some of them are Worlink NetTV, ViaTV whereas Nepal Telecom has also launched IPTV service over its FTTH fiber line. Having multiples choices for the TV service is always great. Furthermore, you can go with the price you are comfortable with and the range of services (like Netflix, Amazon, Shemaroo, Hulu, HBO etc).
Don't Miss Out: Internet Usage Increases in Nepal After Lockdown
Difference Between IPTV and Digital TV
There are differences between IPTV and Digital TV that set them wide apart from each other. However, both of their motive is to serve Live TV but with different mode of transmission of signal. IPTV transmits over Internet protocol that could be from any means whereas Digital TV transmits just like any other digital multiplexing of TV channels.
The medium of transmission of both the TV service can be any. Mostly Digital TV signal is transmitted via Telephone, Cable, Fiber, DVB-T, Satellite. Whereas IPTV is transmitted via any internet connection like Cable internet, Fiber internet or even Wireless broadband.
Furthermore, Digital TV is only a one-way communication (broadcast) while IPTV is two-way. Therefore, IPTV results in being more interactive. So, IPTV has its edge over Digital TV. Moreover, IPTV offers PVR (Private Video Recording), Online Gaming, VoD (Video On Demand), eCommerce, Tele-conferencing, Navigation as well as many other services. Find Best Video Streaming Apps in Nepal.
On the other hand, Digital TV lacks all of these services thereby making it less interactive and attractive. However, Digital TV is just like a broadcasting of the signals over the air and is independent of the internet connection.
IPTV channel's quality depends on the internet speed whereas you can always get the best of the best channels on Digital TV without compromising on the quality of the picture. This all because Digital TV does not depend upon an internet connection.
Furthermore, IPTV is equipped with infinite number of channels whereas in Digital TV there are only selective number of channels. IPTV never gets loss in signal or quality as long as the internet connection is good enough. On the other hand, Digital TV suffer from quality loss, signal loss and other problems during heavy rain or malicious weather conditions.
Some of the IPTV platforms also offer streaming content over OTT applications but it is the sole choice of the operator in this case.
IPTV Vs Digital TV, Which one to choose?
First and foremost, let's get on with the features that IPTV and Digital TV provide. IPTV offers access to video content as well as traditional channels whereas Digital TV only offers access to traditional/standard TV channels.
Whether its heavy rain, storm or atrocious weather condition, it doesn't hamper IPTV in any way. But when it comes down to Digital TV, it gets affected due to transmission loss over the medium. There are high chances of users experiencing loss in digital TV signal.
IPTV lets you access VoD (Video On Demand, Movies on demand, and other interactive services) twenty-four hours a day. Furthermore, you can download your favorite TV shows or go Live at any time to watch them.
As IPTV lets you have some applications on your TV, it can also enable your non smart TV to use those apps (supported by the TV service provider). Let us take an example of a non Smart TV with which it is impossible to stream YouTube videos. But if you get a IPTV subscription (that has YouTube service on it), you can easily get the YouTube streaming on your regular (non-smart) TVs, which is a great feature. Same applies for other services like Netflix, Amazon Prime Video and more on your old TV.
Now coming to the price, of course, the Digital TV service feels a bit cheaper but there's a twist. As you can only subscribe to Digital TV/IPTV together with the high speed internet, the package will be cheaper itself for both. So, it's all about your choice.
Another great feature that comes within IPTV, is the ability to pay for the Video/movie of your choice or some other services/applications or the subscription itself from the IPTV platform. Some of the service provider have this feature which comes after the integration of payment gateways in the platform.
Don't Miss Out: Subisu's Dual Band Router Supports "GIGfiber 5G Internet"
Conclusion
Frankly to say, choosing between IPTV and Digital TV is all in your hands. But while looking at the features and services, we suggest you go with IPTV (if it is available).
Having additional features like VoD/Movies on Demand, Catch up TV/time-shift TV, tele-conferencing and many more always make IPTV superior over Digital TV. The ability of using several apps over a non-smart TV is quite beneficial.
Furthermore, it may look like IPTV is the clear choice for many. Whereas if you are only interested to watch live TV, you can opt for Digital TV subscription. Also, if you are leaving in rural areas and there is lack of internet connection than Digital TV is the only choice for you.
Recommended Read: Nepal Telecom Television service; NTTV Package Price, Availability and Process to Subscribe
Last but not least, Do you use IPTV or Digital TV in your home? Which one would you choose, IPTV or Digital TV if you have availability of both? Also, if you are currently using, then share us your experience and would you prefer to go for another option or not? Give your feedback on the comment box below for IPTV Vs Digital TV, we would love to see all of your answers.