A Nepali video-sharing platform launched to be a TikTok alternative called "Ramailo app" has reached an envious 1 lakh downloads on the Play Store. Nepali company Ideajar Digital Pvt. Ltd. brought the app on November 21 to fill the void left after the government recently banned the Chinese video app. The Ramailo app shares many similar features. It lets you upload and explore videos, like, comment, and share them. More importantly, you can go live and earn money. Here are the top reasons this app can gain prominence as TikTok fights its last battles to stay alive in the country.
Ramailo app features:
These are the top features of the Ramailo app:
Lets you post videos, like, share, and comment just like on TikTok,
You can go Live and interact with your followers,
Soon, the app will allow you to earn money based on your content and popularity,
It's a made-in-Nepal app so it will inspire home-grown digital services and promote entrepreneurs,
User data will stay inside Nepal,
Easier for the government to monitor and regulate user content.  
A short preview
Ramailo app comes with salient features that are similar to TikTok and tends to offer users healthy and fun ways to engage in activities with followers. So far, Nepali social media users have relied on foreign platforms to connect with their family and friends. Ideajar Digital wants to break that dependency and give Nepali netizens a healthy and authentic space where they can connect with their followers just like on TikTok but without its side effects.
Ideajar writes in the app's description on Play Store, "Ramailo is a short video-sharing app tailor-made for the Nepali community by Nepali developers. Designed to be a creative hub, it empowers users to express themselves, share moments, and learn within a vibrant and supportive environment." Besides, the government will also be closer to the company and can effectively regulate it which has not been easier with foreign companies.
TikTok was banned in Nepal on Monday, November 13 for its negative impact on "social harmony and family cohesion". The Ramailo app seeks to replace the popular video app and stamp its mark among the users who have been looking for TikTok-like apps to resume their social media engagements.
Ramailo app gets 1 lakh download milestone
In just 11 days since its release, the Ramailo app has registered 1 lakh downloads on the Play Store. The company claims that the app now has about 90 thousand daily active users on the video app. The app momentarily disappeared from the Play Store leading to questions about its operational capacity. However, the company said that due to the influx of a huge number of users, the server incurred a problem leading to its slight absence from the Android app download platform. The company has solved the issue now and the app has been restored to the platform.
Reasons to choose the Ramailo app as the TikTok alternative?
From the user interface to user data protection, easier regulation, and the Nepali feel, here are the top features of the Ramailo app and reasons to use it:
1. Similar interface
Are you missing TikTok much? The Ramailo app has almost the same resemblance. Even the login tab has the same design profile as the Chinese video app. On top, you have options to slide between "Following" and "For You" (For Your Page/FYP) which is another common characteristic of TikTok. At the bottom, you have tabs such as Home, Explore, Create, Notification, and Profile. It's almost hard to unsee how it's so similar it looks to the banned app. The similar looks make a compelling case in its favor. Are you already tempted? There are other reasons to be excited as well.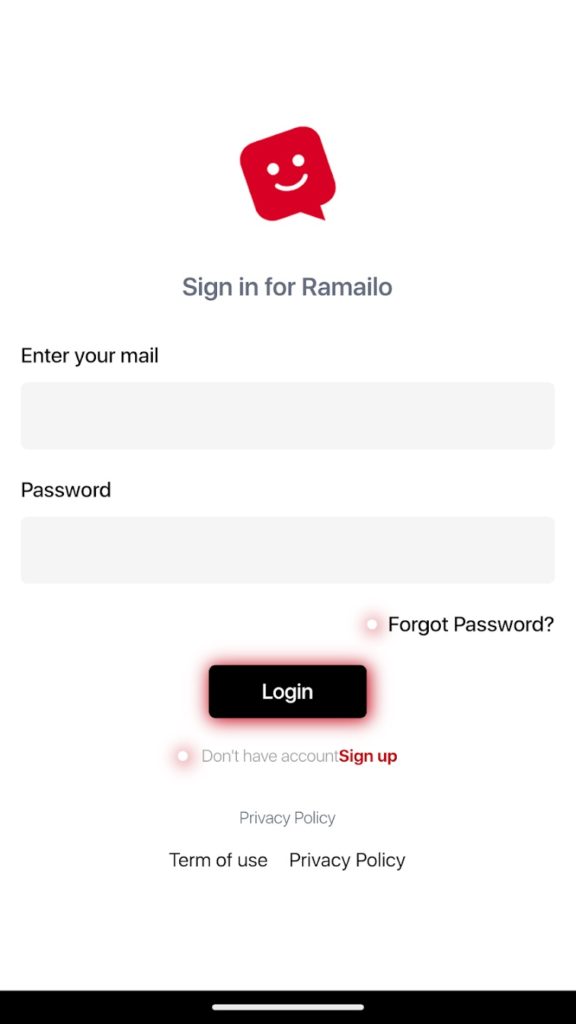 2. The Ramailo app lets you go live and earn money
One of the most headlining features of the Ramailo app is that it lets you go live and interact with your followers. The "Live" feature was extremely popular and one of the major reasons many used TikTok. Ideajar seems spot-on in integrating this interactive feature into its social network app. Details are not much. However, we can assume that by going live, users can receive digital gifts and earn money from them. In terms of users' ability to earn, the company says that soon, users will have the option to start raking in money. It's said that users will earn money based on their content and popularity.
Check out: Top 10 popular Nepali apps, from wallet to entertainment that you must try
3. It's a Nepali product
Why not use a Nepali social network platform when we can? Especially when it boasts almost the same list of features that made TikTok a darling for most. Besides, being a Nepali online space, the majority of users will be Nepali and so will the content and language. The features are also going to be customized to fit Nepali users. In essence, the app will have an authentic and original Nepali feel.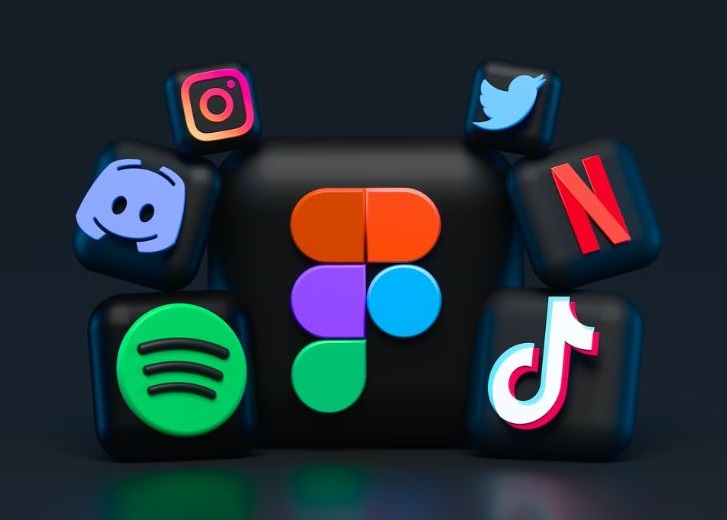 4. Easier regulation for the government
Ramailo app is made in Nepal and that makes it far easier for the government to monitor and regulate it. Bringing foreign social sites into the legal proceedings, and accessing user content in need is difficult. So, it will be feasible for the government to exercise" legitimate control" over the app and user activities on it. Besides, it will also be convenient to remove the content timely which can avert a potential ban of the app, a scenario we noticed with TikTok.
5. Commitment against negative content
Ideajar Digital has expressed its commitment to keeping the Ramailo app healthy and dignified. The company maintains that, if necessary, it will fully cooperate with the government in curbing anti-social and anti-cultural activities of users in the app. In essence, the app will discourage any type of explicit, socially incoherent, and compromising material.  It makes the app safer and usable for all age groups. Videos that might disrupt social harmony will be removed as per the company's community guidelines., it says.
6. User data will remain in Nepal
The company says that it will remain extremely conscious of keeping user data safe. Being a complete Nepali product, the company will keep its server and user data inside Nepal. So, excluding the unfortunate event of a data hack, the user data will stay protected much to the relief of the users.
Ramailo app for Android and iOS
Currently, the Ramailo app is available for Android smartphones on the Play Store and will soon arrive on the App Store for iPhone users. The app is defined as usable for those above 13 years old. The company says that it will continue to improve the app as per user suggestions in the future.
Check out: Top Video Streaming apps in Nepal
It's a home-made TikTok alternative!
Intrinsically, the Ramailo app has been launched to offer an escape from TikTok ban hysteria and urge Nepalese to seek an option. From the company's perspective, it's not easy to compete with a globally renown social media platform due to its commercial viability and global exposure. However, there have been many efforts to create local platforms for Nepali netizens.
Currently, TikTok ban's write petitions are being processed at the Supreme Court (SC) and it's not certain if the video app will remain offline. But if it happens so, the Ramailo app might have a major lifeline in stamping its authority. Again, features such as the ability to go live, and earn money, data safety, etc. could be highly tempting and justifiable to use it. Also, being an out-and-out Nepali app, it's worth checking it out and proliferating it.