Nepal has become only the third country in South Asia to allow in-flight wi-fi service in its sky. India and Afghanistan have already permitted telecom services in their sky. From now on, airline companies will be able to offer internet during international flights to their passengers in the Nepali sky as well.
NTA director, Purushottam Khanal revealed the decision at a ceremony celebrating the organization's 23rd anniversary. He said, "the authority will soon grant permits to the willing airline companies as per the policies of the International Civil Aviation Organisation. After they acquire the permits, they will be able to provide telecom service above 10,000 feet in Nepali sky."
Check out: Wifi Vs Cellular Data Internet
NTA's spokesperson Santosh Poudel added, "granting permission to use telecom services under 10,000 feet would cause disturbances due to frequency interference on the ground around the country."
Any airline company that is willing to avail of the service shall apply to NTA. Whereas they must also get approval from CAAN. So far NTA has granted permission to three airliners after discussion with CAAN and other bodies under the Ministry of Information and Technology.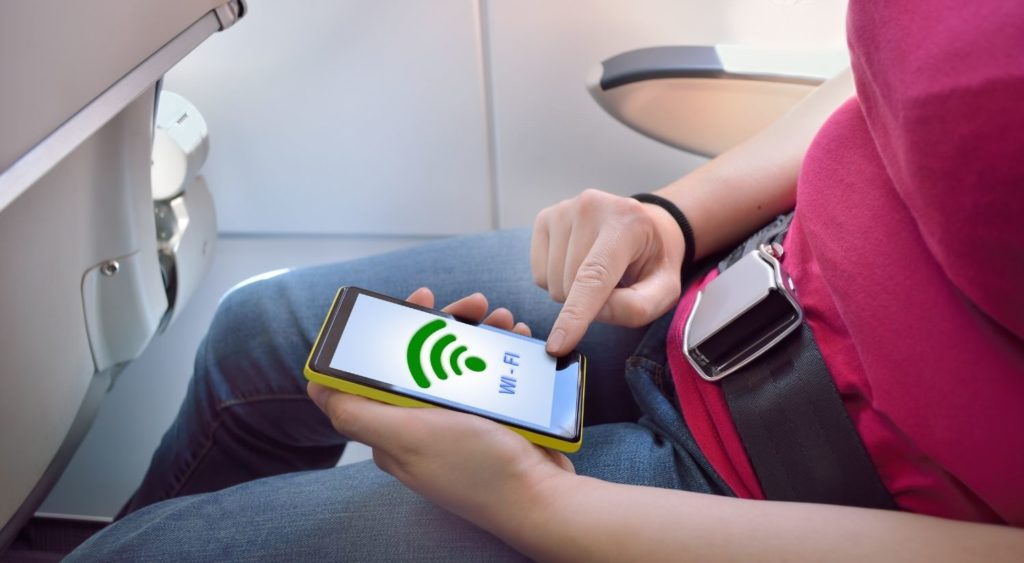 How does In-Flight Internet Work?
NTA director Ambar Sthapit shed light on how they are planning to cater telecom service on flights. He said, "Airline companies will have a Picocell installed on planes from their respective countries. Picocells will work as 4G base stations. The Base Transceiver Station (BTS) is operational with a transmission link connection via a satellite. This would also mean, whichever country the plane is from, it will use the very country's telecom service." Do read: 3G vs 4G mobile network; which one to prefer?
He further added, "The service means foreign telecommunication companies will be operating in our sky. This is why foreign companies were asking for permission."
Cost of In-Flight Telecom and Internet Services
While in-flight internet service may sound hugely comforting, you may have to take it with a grain of salt when it comes to price. As the telecom service provider offers the telecom services as of their own country's network, only those having their sim card will be charged as per local rates. For others, it will be an international roaming service which is expensive and a "Nay" choice. However, the onboard wifi internet services may be offered in some packages. Some airlines may offer a certain volume of data or free browsing for a while then start charging heavily.
What Can We Gather From This News?
There seems to be no stopping from Nepal's side in its digital transcendency this year. One after the other, we are witnessing governments' flexible approach towards digital reinforcements. Allowing telecom service on flights is another milestone for our nation's quest for technology enhancement. Therefore, It would be wise to keep knowledge of service charges while on flight beforehand.
While in-flight telecom services are not a novelty, it is certainly the beginning for Nepali authorities. So far Thales Inc., SITA for Aircraft, and other companies have acquired approval from Nepali authorities for telecom services. But it would be welcome news for us if one of our country's own flag-bearing airlines offers internet services onboard. As the work is already underway, we can hope that it is bound to happen in the very near future.
Check out: How to be efficient with Internet service?
What do you think of this news? Do you have prior experience of using telecom service on an international flight or lack of? Do you think Nepal should have allowed this service a long ago? You can leave us your valuable opinion in the comments section below.