Huawei has launched its Seeds For The Future 2021  program in Nepal. This global flagship CSR program will train 20 students from any ICT-related disciplines of undergraduate level.
It is the first time Seeds For The Future has arrived in Nepal. The students-oriented campaign begins on November 29 and runs till December 6.
At a press meet in Lalitpur, on 6th October, Huawei has called on interested students to apply for this exciting opportunity.
Learn more: Huawei Announces Seeds For the Future Program 2.0
The program began first 2008 in Thailand. As of now, over 9,000 students from 130 countries have joined the program. Huawei says 20 students from Nepal will be selected through a very competitive application process to be part of this global program.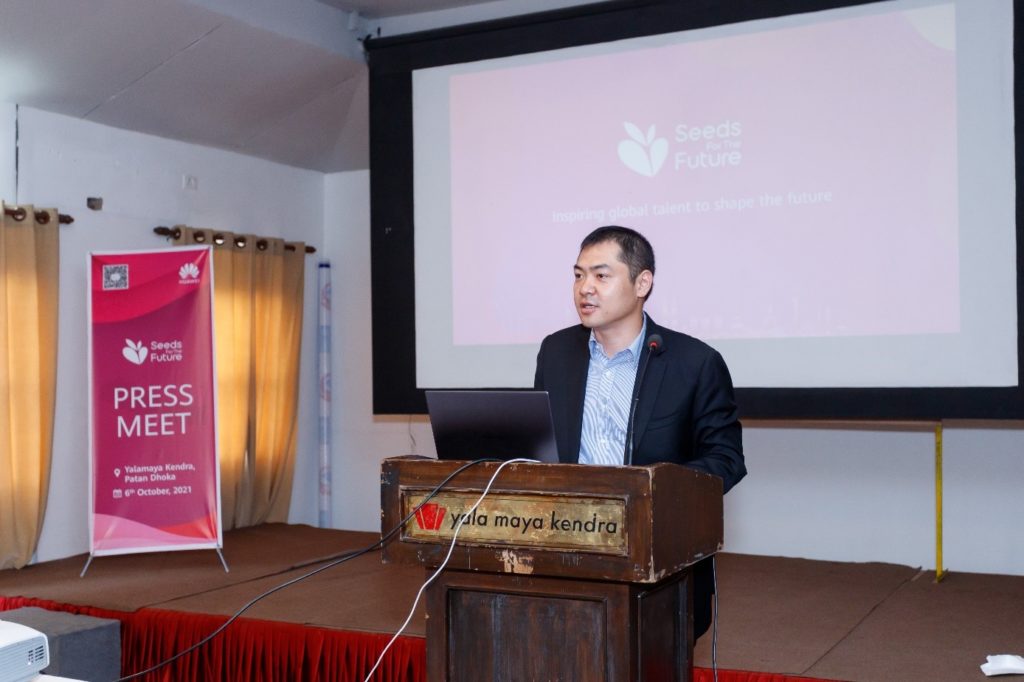 At the press event, Huawei introduced the members of the selection committee. This includes Prof. Dr. Shashidhar Ram Joshi, Prof. Dr. Subarna Shakya, and Prof. Timila Yami – all distinguished professors of ICT.
What Can The Attendees Expect?
The attendees will be part of 8-day online sessions and have first-hand insights into the ICT industry in Nepal. The students will receive entry-level and advanced courses on key technologies. This includes 5G, cloud computing, and AI. In addition, they will also experience China through virtual tours, hear from experts on a wide range of cyber security to the aerospace industry.
Later, students will engage in an interactive and dynamic classroom allowing cross-cultural exchanges with fellows from other countries. They will also participate in the "Tech4Good" group project. This will be followed by a glimpse into Huawei's history and other IT developments.
Besides, students will also have an opportunity to familiarize themselves with the ICT industry in Nepal with a visit to the Huawei Nepal office. They will attend classes from industry experts and enjoy an overnight trip to a Huawei-built base station in December.
At last, the attendees will join the alumni community where exclusive webinars, table dialogue, and celebrations will be held. Huawei says the final events will strengthen the sense of belonging and make it a memorable event for the participants.
Huawei's Greater Plans Ahead
Prof. Dr. Subarna Shakya, a member of the seeds program praised Huawei's work in Nepal. He said "Huawei's hard work in Nepal for the past 21 years has already been appreciated by the Government of Nepal as Huawei was awarded the National ICT Award (Private Sector) in 2021."
"Huawei is providing a very good opportunity for talented ICT students in Nepal. Academia and industry relations are very important. I wish success for Seeds for the Future," he added.
Meanwhile, CEO of Huawei Technologies Nepal Pvt. Ltd., William Zhang revealed the company's higher goals in Nepal. He said, "As part of our Digital Talent Development ecosystem, we have a goal of developing 10,000 ICT talents in the next 5 years in Nepal.
Speaking enthusiastically, he remarked Huawei is "In Nepal, For Nepal and with programs like Seeds for the Future, Huawei will continue to fulfill our responsibility as a corporate citizen."
Who Can Apply For Huawei's Seeds for the Future Program?
Seeds for the Future is open to all undergraduate students who are pursuing career growth in the ICT discipline. The students must have attained a 3 GPA in their majors and carry a strong motivation for learning.
To apply for the program, students can visit www.seedsnepal.com and submit their latest transcript or recommendation letter from their educational institution. In addition, the applicants also need a 600-word motivation letter.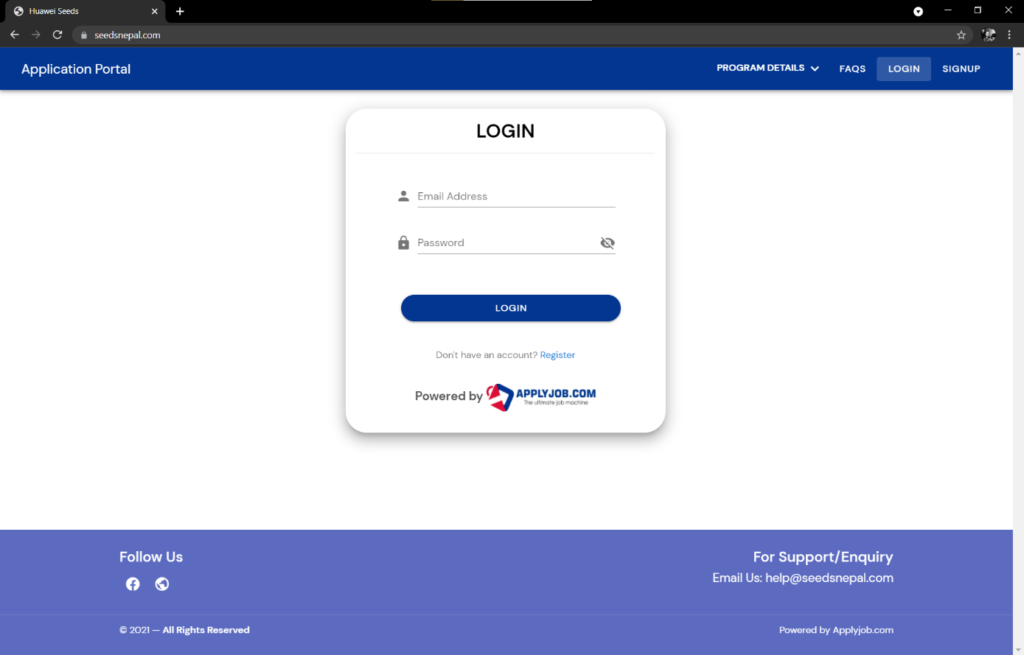 The selection committee will first shortlist and call the 20 finalists for an interview. Remember that the application deadline is November 7.
Huawei's Seeds for the Future program can be an opportunity of a lifetime for Nepali ICT enthusiasts. If you are eager for it, then seize your moment to stand a chance to be a part of this global initiative by the Chinese tech giant.
If you have any queries regarding Huawei's Seeds for the Future program, do let us know in the comments.