Elon Musk's space company SpaceX will launch a Starlink Direct to Cell mobile service offering cellular connectivity via satellites in 2024. Reportedly, the company will first bring texting services to "existing 4G LTE" smartphones which will be followed by voice and data services a year later in 2025.
SpaceX has shared the information on its webpage.
"Direct to Cell works with existing LTE phones wherever you can see the sky. No changes to hardware, firmware, or special apps are required, providing seamless access to text, voice, and data," SpaceX's website reads.
SpaceX is currently providing broadband internet service by its constellation of satellites. The company plans to tap into the global market beyond the US and Canada and is currently outlining its plans for expansion while seeking approval in many markets including in India. Starlink is also planning on launching satellite internet in Nepal.
SpaceX announced the plan in 2022 with US telco T-Mobile. There are reports that the satellite SMS service will be slower than what cellular networks provide between two and four megabits per second. But the perk is satellite service gives coverage in blank areas where mobile network is not to be found.
"Starlink satellites with direct-to-cell capabilities enable ubiquitous access to texting, calling, and browsing wherever you may be on land, lakes, or coastal waters. Direct to Cell will also connect IoT devices with common LTE standards."

SpaceX on its Direct-to-Cell service
Satellite connectivity provides coverage in areas where the mobile network has no penetration (dead zones) which could be life-saving.
Also read: Android 14 Could Get SMS by Satellite Connectivity on Smartphones
Satellite connectivity on smartphones is a growing trend
Various smartphone OEMs have begun introducing satellite connectivity on their flagship phones Samsung, Apple, and chipmaker Qualcomm have all unveiled their satellite connectivity. Apple launched the Emergency SOS feature on the iPhone 14 and continued with the iPhone 15 models. Likewise, Samsung announced a two-way satellite communication with 5G NTN technology. US chipmaker Snapdragon has also introduced satellite connectivity that will be used in various smartphones annually.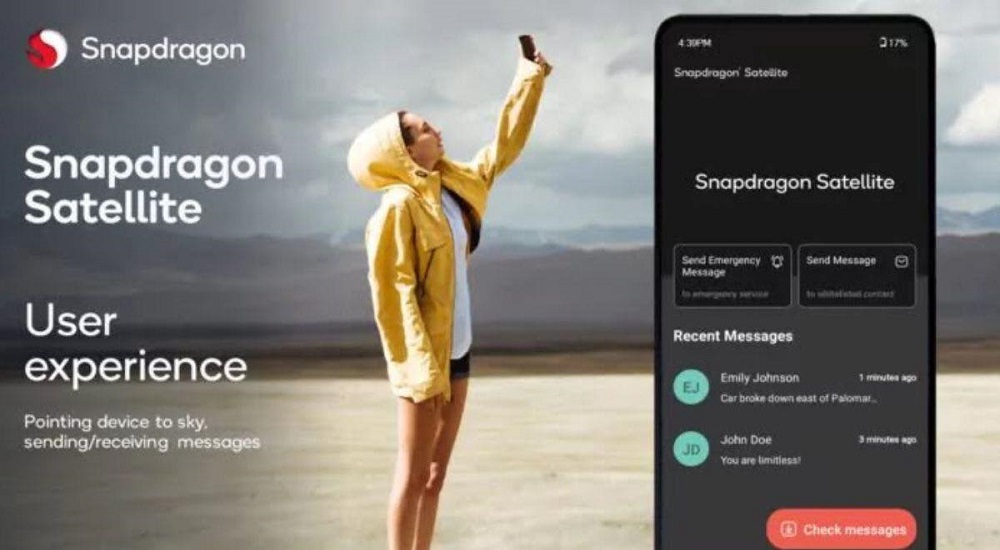 Another US company AST SpaceMobile recently said that it made the first-ever satellite call on 5G from a smartphone.  
SpaceX's plan for Starlink mobile service is bold and ambitious while also fascinating given the developments taking place across the world. Satellite communication is on its way to becoming a key sought-after feature on smartphones. Currently, only the top few models come with satellite support. This could trickle down to upper mid-rangers in the next few years. Nepal is in the plan for SpaceX for its satellite service. However, there is Kacific has brought the country's first-ever satellite internet to Nepal.
In addition to text voice and data, SpaceX plans to add its satellite connectivity support for IoT devices in 2025.