Choosing a good router is essential to get the optimum WiFi performance from your home network. Learn how you can identify the best wireless router for your home WiFi.
In Nepal, we have lower-end to very high-end routers for different classes of customers. There are TP-Link, Nokia, NETGEAR, Digicom and etc. Upon a new installation of an internet connection, you get a default router that meets the most basic requirements. However, if you want to ensure maximum performance along with better safety protection to your home network, there you need to consider a lot of factors.
Check out: Mi Router 4A Launched in Nepal; Find Price and Specs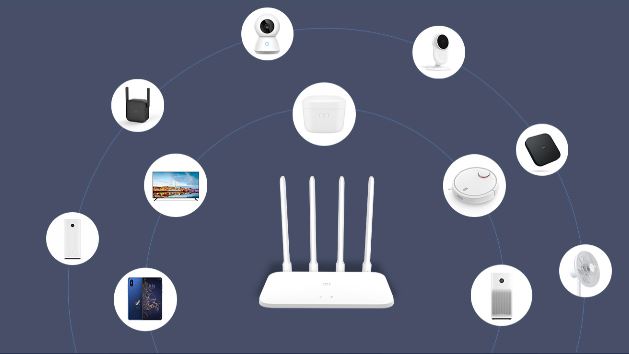 A router is a device that lets wired and wireless devices use that Internet connection by supply data packets over the air. Unless you are on a desktop connected by a LAN cable, WiFi is your option for the internet. This is why having a reliable router is a must for every household. It leads us to the question, what makes a good router? Let's find out below.
Processor and RAM
Today WiFi is used not for mere browsing on the web for one or two users, but for online gaming, video streaming with multiple connections at once which require more data packets out of the router. To meet the demands of supply data packets, a router needs higher-end processors and backed by bigger RAM.
So next time you pick a router, confirm whether it comes with a single-core, dual-core, or quad-core processor and its clock speed. If your internet activity entails video streaming, online gaming, and lots of connected devices, then pick a router with more than one processor, at least 1.2GHz speed, and above 128MB RAM.
If you can fork out more, you can buy routers with up to 1GB of RAM however, a 256Mb RAM would be commendable to meet our needs. So do keep in mind two keywords Processor and RAM for your next trip out for a new router.
Multiple Antennas
You place your router at a fixed place and expect it to transmit the signal equally around the house. It is not possible because in-between physical obstructions resulting in uneven bandwidth potential on your devices. This is when a router with multiple antennas helps you.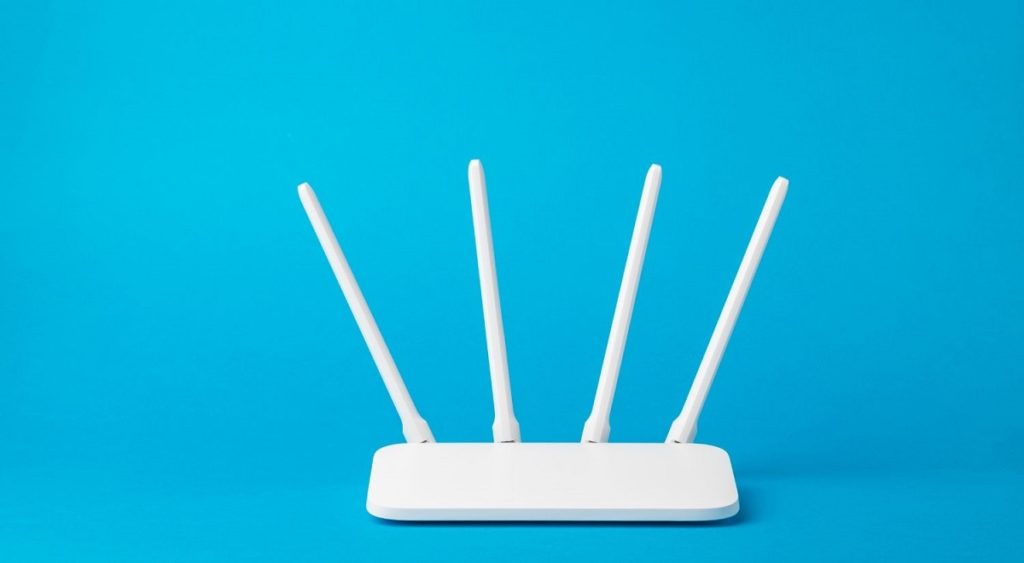 More antennas (MIMO) correlate to better signal direction and help you receive the maximum bandwidth uniformly across your devices. Having multiple antennas create several streams of data packets over radio channels, which increases more data speed to the devices.
Router with a single antenna is a thing of the past. Now, all the ISPs offer double antenna routers to their customers. However, if you want more assurance, you can buy a router with three more antennas if it is needed. But there are more requirements than just antennas for performance which takes us to the frequency bands.
Dual-Band Or More
As our internet needs increase, so should the features of routers. We need routers that deliver consistent connectivity with the same bandwidth. For this, we need a dual-band router that ensures it can deliver a seamless connection. There are two frequencies routers operate on: 2.4GHz and 5GHz. Whereas 6 GHz one is coming soon.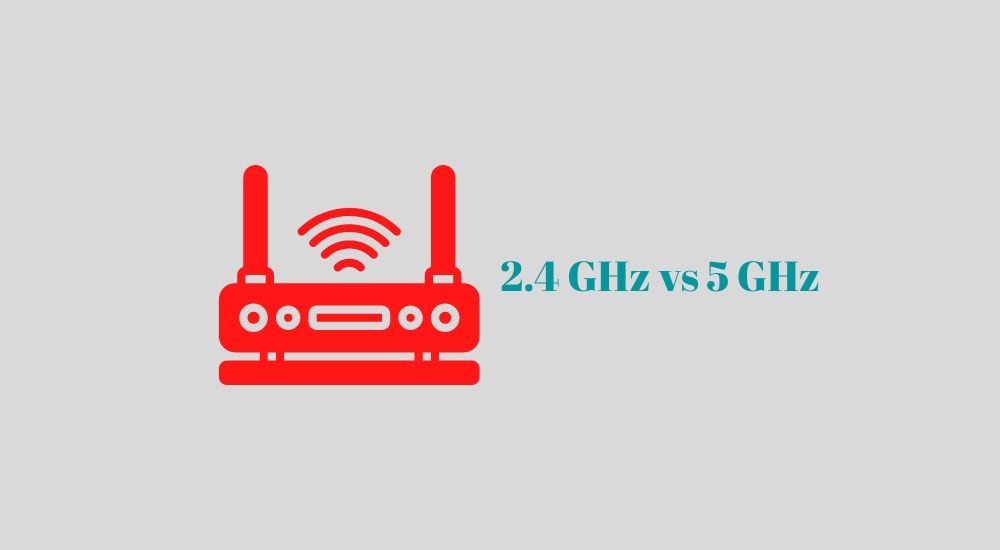 2.4GHz is a dated technology that works with old standard configurations such as 802.11 covering up to 150Mbps mostly. It is compatible with most networking devices. However, 2.4GHz incurs network congestion because many households have WiFi on this band.
5GHz router is now becoming the new standard as a replacement of the 2.4GHz band routers. Such router provides transmission speed faster than its predecessor and runs on modern network standards such as 802.11ac or 802.11ax which is capable of 1Gbps data transmission.
So, the dual-band router (having 2.4 GHz and 5 GHz support) is ideal for those who want a better internet experience with multiple connections, frequent Ultra HD video streaming, and plays games.
ISPs such as WorldLink, Vianet, Subisu, and others have pitched for a 5GHz router to help their customers rid of the network congestions and offer better connectivity. You can buy one to get maximum bandwidth and user experience by your router.
WiFi Speed Specifications
WiFi package comes with its peed labels and it varies from one to another. The speed may range from 8Mbps to 1900Mbps. Although the higher number tends to mean better, it is not entirely.
Practically, you can see routers with specs such as AC1200 you'll likely see labels touting AC1200, AC1750, and so on. Here the AC relates to the wireless standard and the number represents the speed.
For example, if you find a router with a 450Mbps data rate on the 2.4GHz band and 1,300Mbps on a 5GHz, it will be considered an AC1750 router.
The quibble is no device, your smartphone, a laptop or your smart TV can use all the bandwidth at once. Furthermore, each device can use one band only. Most importantly, for normal usage, you do not need a speed of more than 54Mbps on your router.
A router with a maximum link rate of 450Mbps on the 2.4GHz band and 1,300Mbps on the 5GHz band is considered an AC1750 router. But no individual client device, like your Apple TV, uses all that bandwidth at the same time, and each device can only use one band or the other. Plus, for normal WiFi usage you only really need 50Mbps down consistently throughout your home.
How to choose though? There are many factors that determine your wiFi experience and not just the theoretical speed of your router. The actual speed will rely on ISP connection, physical barriers, area of the house, etc. Choose a router that meets your needs rather than. Spending big bucks for higher specs won't necessarily reflect its justification.
Do Read: Wifi Vs Cellular Data (3G/4G Data); Which one do you prefer?
Router With Ports
Having more ports is another essential aspect of a modern router. The more ports the better. Ports for LAN cables and USB let you connect more peripherals to boost productivity. So, if you are planning to buy a new router, look for the one with more ports, especially a USB3.0port.
If you are buying a router for office purposes, it's likely you have several desktops. The LAN ports will give you the convenience of several port connections to it cutting costs and increasing utility.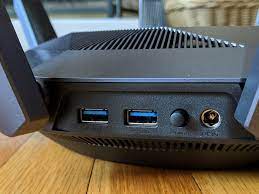 The USB port is another key feature for modern offices or even homes. We can connect hard disks, printers, and other devices to the router and execute prints, check files, and update software. If you have a USB C port, then you can also charge your phone to make important calls.
Currently, most of the routers that come bundled with the ISPs contain a USB port 2.0. If you want to go one step beyond, you can buy your new router with USB 3.0 and USB-Type C support.
Router For Smart Home
The concept of Smart homes has proliferated in the last few years. Although what defines a smart home is blurry, it includes the use of IoT, Alexa, Chromecast, Sensors, etc that require a stable internet at high bandwidth speed.
To complement the demands for a Smart Home connection, a router that is integrated with Alexa or Google Assistant is necessary.
Having a router with smart home integration will help run your apps and devices simultaneously thus creating a domestic eco-system. You can use send voice commands to Alexa to control the router. You can enable or disable the WiFi, turn off the LED lights on the router, etc.
If you want to buy such a router with Alexa compatibility, you can choose the TP-Link Deco Voice X20 or search for others online in Nepal.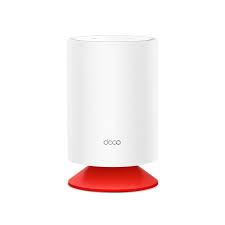 Also check: Why Do You Need 5G Internet At Home?
Mesh WiFi Router
To extend your WiFi signal, you can have two options: either buy a repeater or a mesh router. The former sits at the dead spot where you need the better signal. It just repeats the router's signal with a new SSID. This means it does not render a separate network for better connection. Meanwhile, the mesh router consists of 'nods' in between dead spots which deliver data packets across its own eco-system for a uniform connection. It is better than a router extender or repeater because it uses an advanced software system to relay network traffic between the nodes.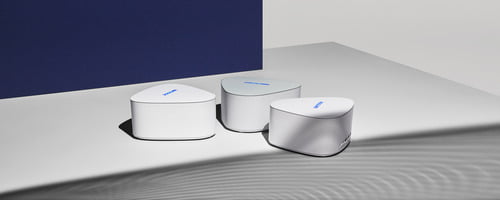 An extender is ideal for on or two rooms, but if you want a complete WiFi network solution, buying a mesh router will be your best bet.
With a mesh Wifi router, it can penetrate a larger area such as the balcony, or the basement, to the poolside, a mesh router offers the solution.
Mesh routers come in with two or more connected devices to offer the WiFi signal across your vicinity at a uniform capacity. It is like setting up many routers at home. Mesh router configurations will give you a perfect WiFi connection in every room or area around your house.
You can find mesh WiFi routers easily online.
Security Features
Security features are very important to fortify your home network from hackers and spies. Routers do offer security features like antivirus, VPNs, and other extensions to secure the connection. The problem is these features are not well supported by routers with low-end hardware which comes cheap.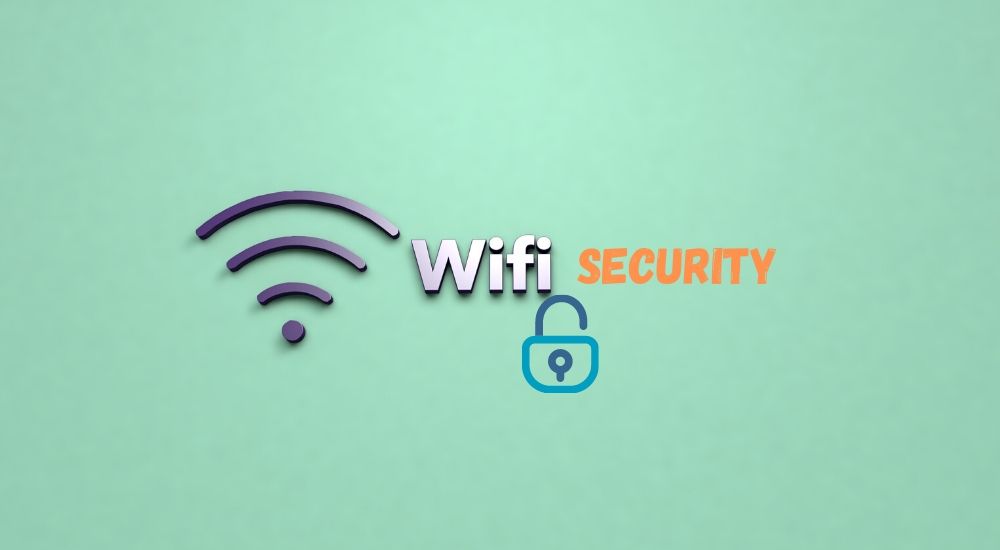 Additionally, the router must have MAC filtering capability to which helps the users block unwanted devices from the network. This adds another layer of protection from possible hack and misuse of your home WiFi.
To ensure that your default security features on the router are capable of extending security to ward off possible network breaches, buying a high-end router with more RAM and processors would guarantee advanced security for your home WiFi.
Also read: How To Secure Your Home WiFi From Hackers?
Friendly UI and Configurations
Different routers have similar functions but their interface comes in different forms. Finding through options might be easier on one than the other. Especially, when we need to set up an ADSL connection, it is necessary that we have a router that offers a user-friendly interface.
Although ISPs these days offer WiFi settings via an app, still there are provisions of regular web configurations with traditional 192.168.1.1 or its variations for login. If the router comes with an easy interface, browsing around becomes trouble-free and less time-consuming. So do make sure that your next router is not clumsy with UI or at least try and be familiar with it soon as possible.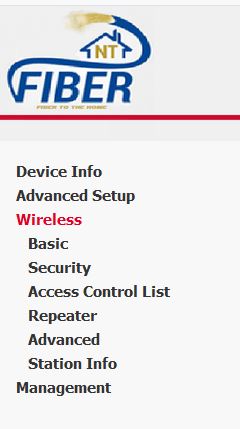 The above figure shows the typical menu of a Wifi Router that comes default with Ntc FTTH.
Search For Review
If you have got your eye on a particular router, give yourself some time for research on it. You may want to check its performance, reliability band, and security features and confirm whether its fits your expectations or not.
You can go online and find reviews from experts on respected sites or on YouTube for user reviews. You can also check the feedbacks from the buyers and lern from their experiences. It does help gather whther the router you want meet your expections or not. Leanring beforehand will save you your money and help you avoid possile regrets later.
So these were the tips we compiled to help you identify your next best router. However, it all depends on your requirements and budget. Most default routers we get from the ISPs come with a single band running on 2.4GHz. They come with one or two USB 2.0 ports and minor security features with a limited network range.
Check out: Best Internet Service providers (ISP) in Nepal
Which One To Buy?
Above we have gathered important factors which ensure you a guaranteed maximum performance out of a router. But the next important question is which one would you need? Do you need a WiFi router with a 5GHz band, or do you need a Mesh router WiFi for a larger area? Or Would you be simply contented with a 2.4GHz band normal router?
The answer lies in your purposes. If you are purchasing a router for an office with lots of employees with very high bandwidth usage, a default router from the ISP may not be good for you. Additionally, network congestion may not do you any favor on a regular router. This may require you to get a 5GHz router for consistent performance.
Meanwhile, if you are using it for your family which is not large enough, any basic router would be ideal for you. Don't spend much on specs, go for reliability and convenience.
In Nepal, you can buy routers ranging in different price segments from NRs. 2,000 to NRs.15,000 or above. TP-Link, Digicom, NETGEAR, and others are the main brands that offer various routers in a different class. There are some online stores bringing mesh routers and repeaters too. Therefore, first, determine what you are looking for in your router then cough up your cash. Having the best Wifi router is one of the methods to improve your internet speed.
Which Wifi router are you using currently? Are you satisfied with its signal range and performance or are you planning to buy a new one? What features would be most important to you in a good wireless router? Let us know in the comments section below.