Tuddrom T1 is a budget Type-C earphone available at just Rs.829 (Dashain Offer). Smartphones quitting headphone jack these days have forced us to use a type-C to 3.55mm jack dongle or wireless earphones. Carrying the dongle can be frustrating as many users tend to lose it easily. That's why Type-C earphones have appeared. Wired earphones peculiarly offer better audio output than wireless ones. Does this budget offering from Tuddrom perform well? Let's find out in the review below.
What's in the Box?
Tuddrom T1 Earphone itself
Small Manual Book
Tuddrom T1 Build Quality & Design
Tuddrom T1 resembles Apple's Earpods type design. The earphone is made out of plastic. The build doesn't feel cheap though. The wire cable is a typical rubber type. Play/Pause button and Volume Slider are placed on the same side alongside the mic. Having a volume slider is pretty convenient for controlling volume level. The housing also sports 'Tuddrom' branding on the other side. The cable is 120cm long. The tactile feedback from the play/pause button feels nice.
Audio Quality from Tuddrom T1 Type-C Earphone
The audio output from Tuddrom T1 sounds okay in most of the scenarios. But not having a distinctive driver, it has to compromise in differentiating mid plus high frequencies & bass. It is not an in-ear type earphone, so bass is below average. Meanwhile, treble sounds a bit better. Smartphones having audio customization options like Realme phones can however make it sound better.
Type-C earphones require a setting to turn on and it differs upon the various skins/UI of the smartphones. One thing, the default MIUI music player on my Redmi K20 Pro didn't produce any audio when this earphone was plugged in. However, this issue seems of the music app itself because it works completely fine for Youtube, third-party music, and media players. While on Realme 8, there were no such problems with the default music player app.
The call reception quality by this earphone was okay for an indoor environment. While for outdoor usage with noisy background, the mic will not perform well enough. I also played online mobile games like CODM, PUBG. The clarity of enemy footsteps was average. Gunshots sound a bit flat than in-ear earphones. Being a budget type-C earphone, we can't expect top-notch performance from it.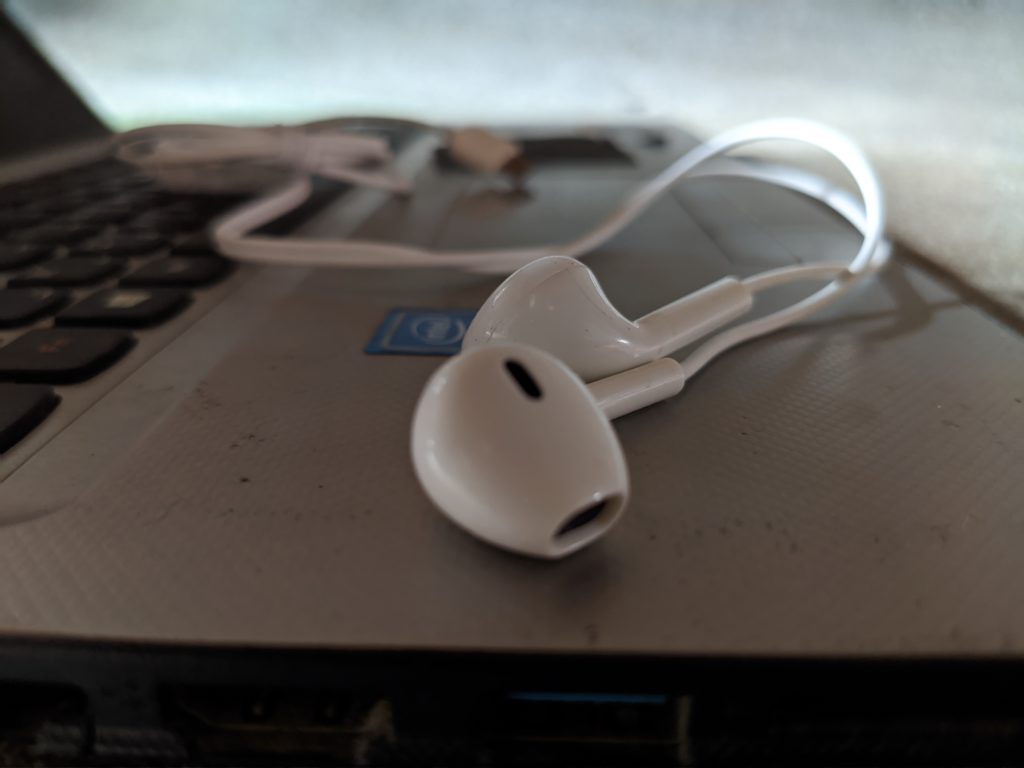 Should You Buy Tuddrom T1 Type-C Earphone?
Tuddrom T1 is an average type-C earphone. The audio output can't be termed bad by any means though. For general media consumption, it performs nicely. Being a basic earphone and not having an in-ear design, this earphone is not for bass lovers.
Treble output is good though. Smartphone users having no headphone jacks can opt for this, if they are looking for a budget type-c earphone with some sacrifices. If not, 3.5mm jack in-ear earphones are the way to go. There are more offerings from Tuddrom Nepal in budget segments with the Dashain campaign. I recommend going for an ear design with dual drivers for media consumption and gaming.
Check out: Tuddrom Earphones Dashain Offer, Get Free Spotify Subscription