Huawei has established its first Digix lab in Singapore. It aims to empower app developers in their business. The Huawei Asia Pacific spokespersons at the MWC Shanghai 2021 interacted with the media on 25th February in Shanghai, China. 
The program ran from February 23 to February 25, 2021. The MWC Shanghai 2021 was organized with the theme "Connected Impact". It showcased how the digital ecosystem has transformed our lives towards a safer and better world.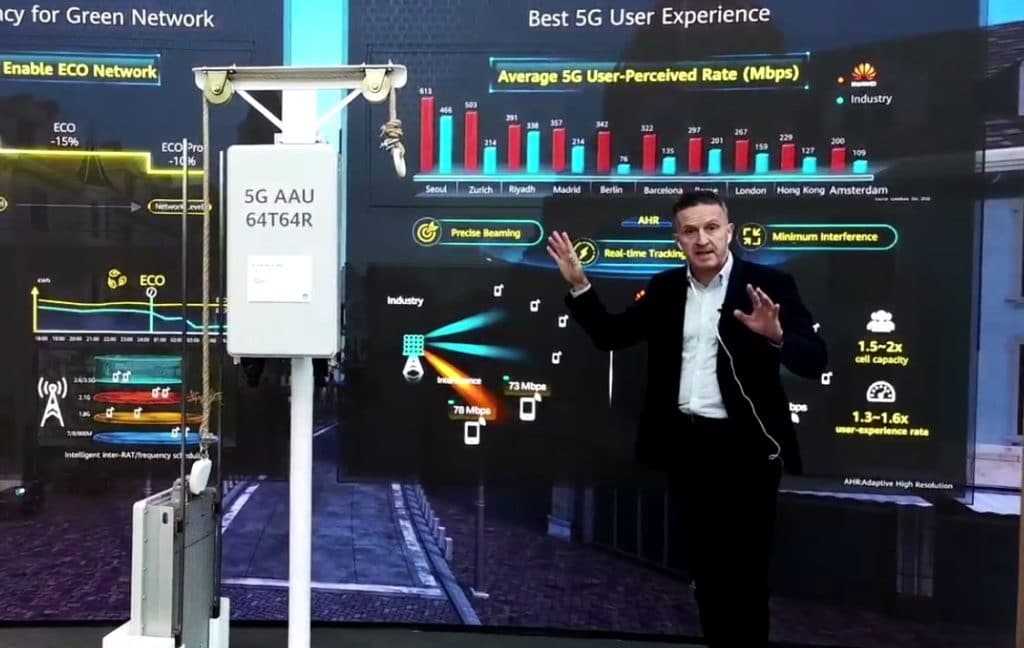 Digix lab cultivates a diverse tech ecosystem 
The Digix lab has been founded to support app developers during their app development journey. The lab is equipped with AR, VR, HMS Core Kits, and other open technological capabilities.
According to Jay Chen, the Vice President of Huawei Asia Pacific, the Digix lab will equip developers with necessary app development tools and provide a platform.
"In the new intelligent era, Huawei aims to build a '1+8+N' all-scenario mobile ecosystem with HMS that empowers developers to innovate as they build their business. The Digix Lab provides a platform to cultivate and equip developers with the necessary app development tools to innovate and advance the future of the digital space," he said. 
He further added that Huawei plans to collaborate with its partners on various programs to elevate its mobile ecosystem. In fact, Huawei announced that it intends to bring more local in-demand apps onboard HUAWEI App Gallery. 
Investment to cultivate the 5G ecosystem 
With the partnership with its customers, Huawei aims to coordinate 5G communication and industry standards to scale up 5GtoB applications. Similarly, Huawei hopes to invest around $1.5 million in the 5G Ecosystem Innovation Center (EIC) in Bangkok. 
"In the era of ecosystem collaboration, it is more important to manage cooperation than to manage the competition. With this in mind, Huawei will continue to increase investment in building a diversified and prosperous ecosystem to build a fully connected, intelligent Asia Pacific," said Jay Chen. 
Huawei considers Asia Pacific to be the leading region in terms of 5G technology adoption with almost 1.14 billion subscribers. According to the latest statistics by GlobalData, that would account for around 65% of global 5G subscriptions by 2024. Similarly, the tech company desires to incubate more than 100 local SMEs and startups within three years.
According to Mrs. Vunnaporn Dehastin, Thailand Secretary-General of the National Digital Economy and Society Commission, the 5G EIC is a sandbox for digital innovations of 5G applications and services across various industries. These innovations will create new business opportunities for SMEs, startups, and educational institutions. It will pave ways to achieve Thailand 4.0 and build the digital hub in the ASEAN region. She further added that the public and private sectors, at both domestic and international levels, should work in cooperation and overcome the challenges. 
Checkout: Huawei releases five stages of Digital Transformation at 7th GCI Report.
Huawei to train at least 200,000 ICT talents  
The Huawei Asia Pacific of 2020 aimed to support deep tech startups with the use of 5G, Internet of Things, Machine Learning & Analytics, Mobile Edge Computing, and Mobile & SaaS applications. As a result, The program attracted 500+ startups from around 75 countries. It helped speed up the development of the digital economy. But, led to a shortage of ICT talent in the Asia Pacific region. Through projects such as Huawei Academy, ICT Certification, and Seeds for the Future, Huawei will train at least 200,000 ICT talents in the next five years.