Nepal Telecom (NTC) has launched its 4G mobile network in Kathekhola Rural Municipality-3 Dhamja, Deurali, Baglung. The company started the fourth-generation cellular connectivity after setting up a base station (cell tower).
The 4G service has allowed the locals to access voice and high-speed broadband services on their devices. Thanks to the tower, the area has got 2G for voice and 4G for mobile internet services. With this advanced cellular connectivity, subscribers can use 2G for legacy calls and 4G for the internet. Additionally, users can also activate VoLTE which enables HD voice and data functions simultaneously. This means 3G will become less relevant and likely see a gradual shutdown in the future. Read in detail here: Nepal Telecom Commercially Launches VoLTE | Find Process to Activate
Ntc has effectively gone from 2G, 3G to 4G and is working on 5G at the moment.
Ntc 4G connects Kathekhola-3 with 2G voice and 4G data
The company says that the newly-erected tower is providing high-speed internet and reliable voice service through 2G and 4G networks. After the 4G launch, the residents of Kathekhola Rural Municapality-3, Dhamja Deurali have got access to communication services. Ntc Office Incharge of Baglung and Senior Engineer Keshav Sharma said that the company expanded the service in the area after receiving complaints over the difficulty in using voice and internet services in Dhamja Deurali and the low-lying areas of Tangram.
The company has, in recent years prioritized service expansion over profitability. This has resulted in remarkably high growth of its 4G user base across the country. So far, Ntc has grown its 4G coverage across 98% of local levels.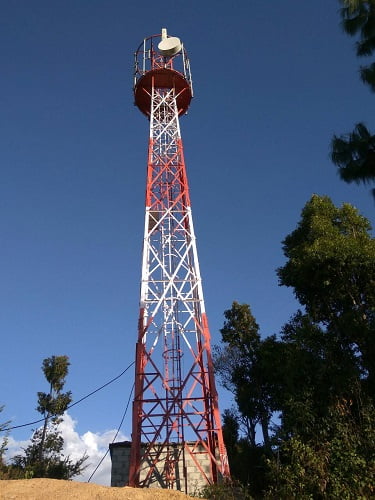 In Baglung too, the company has been very active in voice and internet service expansion. Currently, Ntc is extending its mobile services across 10 local bodies.
Senior Engineer Sharma added that the company has added 65 towers in the district and is working on bringing the service to more areas after identifying areas where the service has not penetrated. Check out: Latest NTC Data Pack with Price, Volume, Validity, Subscription Methods
Kul Bahadur BK, Kathekhola Rural Municipality-3 Chairman expressed delight after seeing the launch of 2G and 4G together in the area. This advanced and modern GSM connectivity is expected to uplift the area's economic, educational, public health, and social life of the people in the region.
Ntc has the largest 4G user base in Nepal with over 1.28 crore subscribers across the country.