Dilli Ram Adhikari appointed as Nepal Telecom MD
Government has appointed Mr. Dilli Ram Adhikari as the Managing Director of Nepal Telecom (Ntc) from open competition. Among the three person recommended for Ntc MD, Mr. Dilli Adhikari has got the highest point. So, the cabinet has made decision for his appointment.
The commitee formed for filling the vacant Ntc MD post under the chairmanship of Secretary, MoCIT Mr. Mahendra Man Gurung has made a shortlist of three candidates. The top three recommended for Ntc MD were: Mr. Dilli Ram Adhikari, Mr. Buddhi Acharya and Mrs. Sangita Pahadi. Read more here.
Mr. Dilli Adhikari is currently working as a Manager in the Managing Director's office. He had also worked in several departments like Backbone department, Business department and more. He joined Nepal Telecom as an Engineer around 17 years ago.
NepaliTelecom would like to express congratulations to Dilli Adhikari for getting the Ntc MD post. We wish the youth leadership at Nepal Telcom would bring some changes in the current situtation of Ntc for better customer oriented services. We expect a dynamism in Nepal Telecom under his leadership so that no Nepalese would look for international giants for getting better telecom services.
This is the second time Nepal Telecom got the Managing Director from open competition. Earlier Kamini Rajbhandari was appointed as Ntc MD using similar vacancy and competition. Around 5 months before she was sacked by the government, blaming for the unsatisfactory performance. Read more.
Challenges
Newly appointed MD Mr. Adhikari definitely has some challenges that he needs to overcome in his tenure. Here are some of them, as written by Mr. Bhesh Raj Kanel (Telecommunication Expert cum Engineer) who had also worked as a senior official in Ntc.
Maintaining Quality of service
Increase the Profit and revenue of the company.
Break through in the 4G expansion project
Mid Hill Optical fiber expansion
Implementation of current Nepal Telecom projects.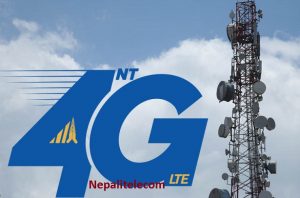 We have already found some good signs in some of the projects like the recent Government direction for 4G. Government has directed Nepal Telecom to make 4G project contract on a condition to complete within a year. The Ministry has also asked to upgrade to 5G in some selected cities.
READ ALSO