The gadgets market is fostering day by day with tons of consumers buying the latest techs. With owning new gadgets, there comes the need for assurance & warranty. So, Analogue Mall is bringing an impressive care service "Analogue Care" for gadgets purchased from the mall or the Analogue Mall's e-commerce site. Analogue Care covers the accidental damage of gadgets, devices & appliances. Let's know more about it below.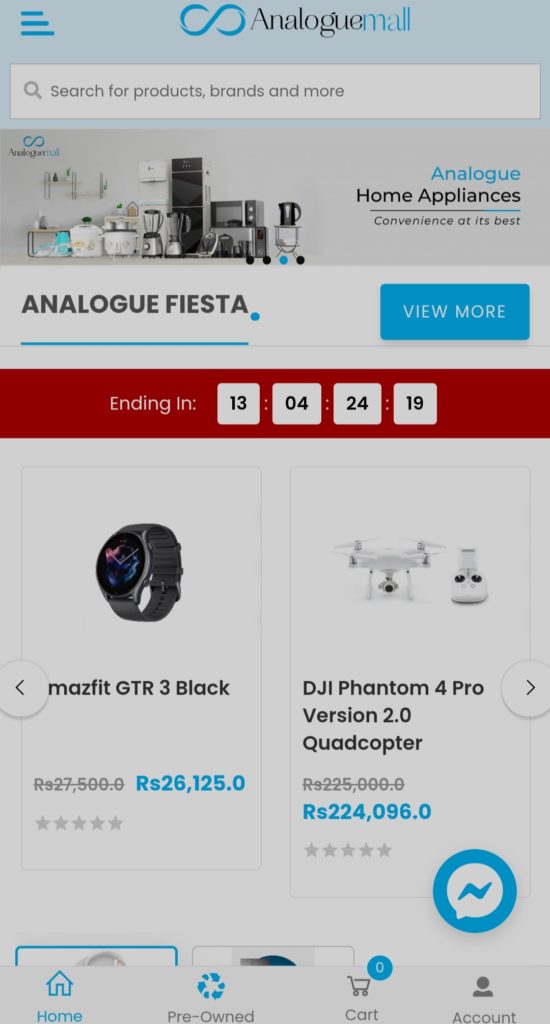 Analogue Care
This is the very first time in Nepal that a shopping mall is providing accidental cover for the products bought from there. The mall is providing two categories and two sorts of packages for each category. Under the first category products like televisions, laptops, tablets, and smartphones come with standard and premium service package. The standard package covers display coverage for accidental damage for mobile phones, televisions, laptops, and tablets.
While the premium package includes a camera along with display coverage in case any unexpected damage occurs. This applies to smartphones, laptops & tabs. Whereas the second category benefits content creators as it provides coverage for display & camera for the action cams, drones under the standard package. The coverage becomes even better with the premium package which will cover all the physical risks & damage. So, creators do not need to worry about their action cameras & drones breaking down.
Also Read:- Daraz Rebrands With New Logo, Aims To Reach New Heights
How To Get Analogue Care?
Analog care applies to all of the gadgets of Analogue Mall. One can buy the products online or visit the physical store at New Road, Kathmandu. Just a form is needed to be filled up and voila, one-year coverage is provided as per the package mentioned. Customers can also fill up the form online by providing basic information & invoice numbers etc. Gadgets need special care & protection for prolonged usage. So, Analogue Care is going to be helpful against unfortunate or accidental damage of the products.
Plans For Apple+ Care
Just like the Analogue Care service, the mall is also planning to provide similar services for Apple products. It is termed "Apple+ Care" and it will be covering accidental damage protection, repair coverage of Apple products. Also, hardware coverage, theft & loss coverage are included which is beneficial for expensive & premium Apple products. The mall is also heading to open a physical store at Pokhara soon.
Having a proper care service for gadgets is a good thing to have. Expensive gadgets purchased through hard-earned money are prone to unfortunate damages. So this service by Analogue Mall is a nice initiation for the customers. The online site of the mall consists of various sorts of product range like computers and peripherals, security& surveillance, mobile phones & accessories, gaming, tablets & iPad, video & photography, etc.
Do Check:- How to Buy the Best Products Online?