Xiaomi, the global technology leader has celebrated its 5th anniversary in Nepal. The milestone reflects not just the globe-trotting Chinese brand's hugely successful years in the country but also manifests its commitment to ensuring innovation, quality, and affordability to the customers. On the occasion, the prominent brand has brought discounts on its phones. Let's find them all in detail below.
Xiaomi has made remarkable strides in the Nepali market since its inception in 2018. Evolving through just 5 years, it has become the leading smartphone brand in Nepal. Xiaomi has attributed its success to its commitment to innovation and providing high-quality products at cost-friendly ranges.
In essence, Xiaomi smartphones have become a household thing for Nepalese. While Xiaomi is a leading smartphone brand, it's also a prominent tech brand among consumers. Its unwavering strive to bring top-notch quality products and cutting-edge technology has earned it a special place in the hearts of Nepali customers.
Xiaomi Nepal remains ever-committed to bringing its high-quality products within reach of all Nepalese and remains firm to further enhance its product offering and elevating customer experience in Nepal.
Xiaomi celebrates 5th anniversary in Nepal with festival offers
Like in previous years, Xiaomi Nepal has brought a special 'Festive Mood, Offer Too Good' initiative offer to make this festive season more special. The brand is giving discounts of up to Rs 2,000 on a wide range of its smartphone models for all Xiaomi fans.
With the offer, Xiaomi is expressing its unwavering commitment to spreading happiness and bringing remarkable deals to loyal Xiaomi fans in Nepal.

Xiaomi Nepal on completing its five succesful years in the country
Commenting on this momentous occasion, Manu Manaswi, Country General Manager of Xiaomi Nepal said, "We are happy to celebrate our 5th anniversary in Nepal. Xiaomi's journey in this beautiful country has been a remarkable one, and we are grateful for the trust and support of our customers and partners. We hope this support will continue in the future as well."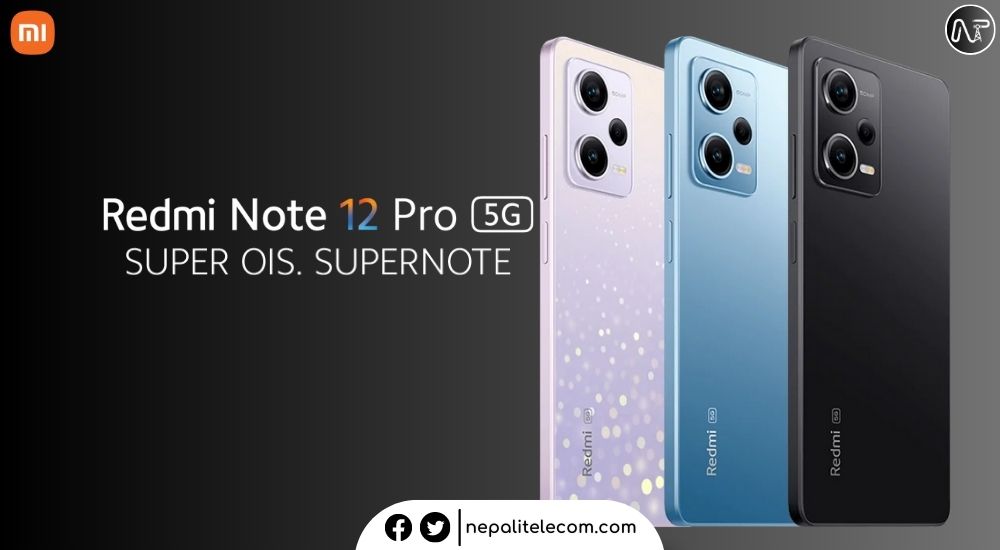 Xiaomi is incredibly popular for its wide range of smartphones and gadgets in Nepal. Boasting strong market clout in Nepal, it serves through a robust network of retail partners and service centers.
Check out: Redmi Note 12 Pro 5G Price and Specs
Xiaomi has transformed how technology is seen in Nepal
In the last five years, Xiaomi Nepal has helped transform how technology is seen in Nepal. The brand has also changed how the good is done for the community through its Corporate Social Responsibility (CSR) efforts. Xiaomi Nepal has a lively community of tech fans through its active Xiaomi Fan Club on Facebook.
Xiaomi has uplifted the smartphone experience in Nepal by bringing affordable devices with rich specs at affordable costs. The brand has continuously enjoyed an ever-increasing fanbase for its Xiaomi phones and its MIUI Android skin in the country. Also read: Xiaomi MIUI surpasses 600 million active users monthly worldwide
We at Nepalitelecom.com extend our warmest congratulations to Xiaomi for its remarkably successful 5 years and wish this journey to continue for years and be part of Nepali consumers' smartphone and tech experience.