Teliasonera, the parent company of Ncell having the 60.4% stake, now has an indirect investment in another Mobile operator in Nepal, Nepal Satellite Telecom (hello mobile). It has indirectly acquired 51 percent of the shares in the Cypriot holding company Airbell Services Ltd. (Cyprus based company), which owns 50 percent of the shares in Rural telecom operator Nepal Satellite Telecom Pvt. Ltd which is going to operate GSM mobile all over Nepal.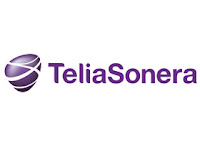 Though Nepal Satellite Director Ajay Sumargi found unaware of the purchase, Teliasonera has the Rs 2.13 Billion (170 Million USD) acquisition of Nepal Satellite which is equivalent 50,000 Shares in the company, included in its 2011 annual report. Nepal Satellite currently holds 14.6 MHz GSM frequency (5.6 in 900 + 9 in 1800) with 1 lakh Customers in Rural Area of Mid Western Development Region (MWDR). And with the license, it can operate GSM mobile all over Nepal.
Find the list of telecom operators in Nepal.
After the recent withdrawal of some shares in Cambodia, Teliasonera has announced it will increase its ownership in Ncell. With such announcement and acquirement, Teliasonera is going to stay firm in Nepal, and the competition will be tougher for the government-owned Nepal Telecom to stay in No. 1 Telecom operator.
But as there is no provision of Spectrum sharing in Nepal, it is unknown how this acquirement will have an effect on the telecom scenario of Nepal. Though NTA, the regulator has sought some measures to use infrastructure sharing in Nepal that is for passive infrastructure only. So the spectrum sharing or active infrastructure sharing is not even in the pipeline. We hope the investment of TeliaSonera in another telco will build a strong player in the telecom sector of Nepal that promotes the competition. More the competition, better quality and affordable will be the services to the people.
Update: Teliasonera sells back the Nepal Satellite share to focus more on Ncell.