Nepal Telecom, the pioneer telecom operator of Nepal has announced new year offer to its customers. Now, it is quite a trend to bring such offers for festivals. New year is the best time for celebration and happy mood. Telecom operators are trying to add up the excitement by giving away some special bonus, and packages. In the competition, NT has become the first one to provide this offer: Ntc new year offer. Ncell is also known to bring such offers as they have been doing countdown in their social medias.
The Ntc new year offer includes recharge bonus, data packages and night voice packages.
Recharge bonus
GSM and CDMA prepaid subscribers can get bonus amount for the recharge of their balance by either MPOS or recharge card. Customers can get 10 percent bonus for the recharge of Rs 100 and Rs 200. Whereas for the recharge of Rs 500 and Rs 1000, customers will get 15 percent recharge bonus. The bonus amount is valid for 3 days. People can take up this offer from Chaitra 30, 2073 to Baishak 13, 2074.
Data packages
The Ntc new year offer also includes all time data package and night data package. There are three types of all time data packages, that costs Rs 100, Rs 200 and Rs 300 (including taxes) with data volumes of 400 MB, 850 MB and 1500 MB. These packages are valid for 24 hours for 30 days period.
The night data package includes Rs 200 and Rs 300, with data volume of 3 GB and 6.5 GB package. These packages are valid for the period of 10 pm to 6 am, for 30 days. This offer is the cheapest one available now and costs 4.5 paisa to 25 paisa per MB. The costs is also inclusive of all the applicable taxes.
Both of these data packages are available to subscribe from Chaitra 30, 2073 to Baishak 28, 2074.
To subscribe all time data package, customers need to send a message with format DATA and the above mentioned packages to 1415. Remember there is no any space in between data and the data volume. For example: To subscribe 400 MB all time data pack, you need to send a message DATA400MB to 1415.
Subscriber also need to send a message Night and the available data volumes to 1415 for night data package. For example, subscribers need to send Night6GB to 1415 for 6.5 GB data subscription.
We also need to check if the special code for data subscription (*1415#) also includes those packages.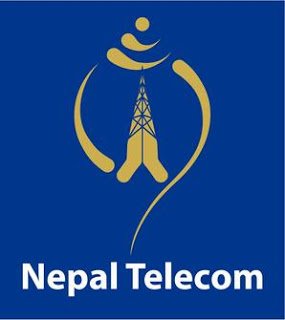 Night Voice packs
NT new year offer also includes night voice package. It is for the first time they are launching this sort of package. The offer can be taken for the same duration Chaitra 30 to Baishak 28. The packages includes calling of 250 minutes at Rs 25 (inclusive of taxes). This night voice pack is valid for 7 days and the night period of 10 pm to 6 am.
There has been tremendous demand from their customers for providing cheap data packages and other offers. With the offer, it seems like NT has listened to customers voice. All they want now is the continuation of such packages for all time.
Please give us feedback about the Ntc new year 2074 offer, in the comment section below.