Gaming earphones demands have risen up these days with PUBG Mobile & COD Mobile taking a storm for mobile gaming. With popular online battle royale games, there comes a passion for mobile gamers. To locate enemies precisely, listening to enemies' footsteps is a must. And then, there comes the need for gaming earphones. XMowi, a sub-brand of Plextone has this capable gaming earphones, the RX3. And here's our Plextone XMowi RX3 Gaming Earphones Review with specs & price.
What's in the Box?
Plextone XMowi RX3 Earphones
A Detachable & Bendable External Mic
Extra Ear Tips & Clip
3.55 mm Splitter (For PC)
Product Manual
Warranty Card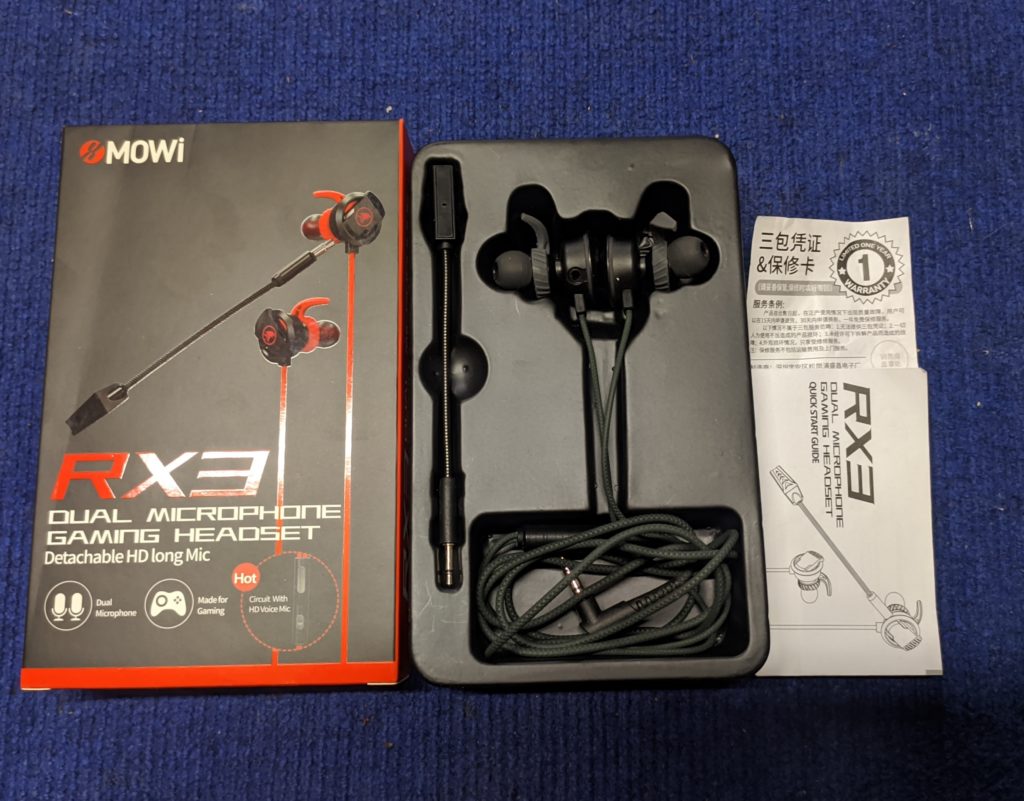 Check out: Tuddrom D8 Sports Bluetooth Review
Design & Build
The dual mic earphones' design resembles typical gaming earphones with bigger-sized earbuds. The build is made out of plastic which doesn't feel that premium. But it is strong enough to go along. Both of the earbuds also have ear fins to fit tightly on the user's ears. The left one also has a jack for the detachable mic to bring in the gaming vibes. The cable also feels okay enough. There is a volume slider & play/pause key along with the primary mic on the mic housing. The 3.5mm jack is an L-shaped connector intended for gaming. Overall, RX3 looks like a proper gaming earphone. There are also extra ear tips to fit according to the size of the user's ears.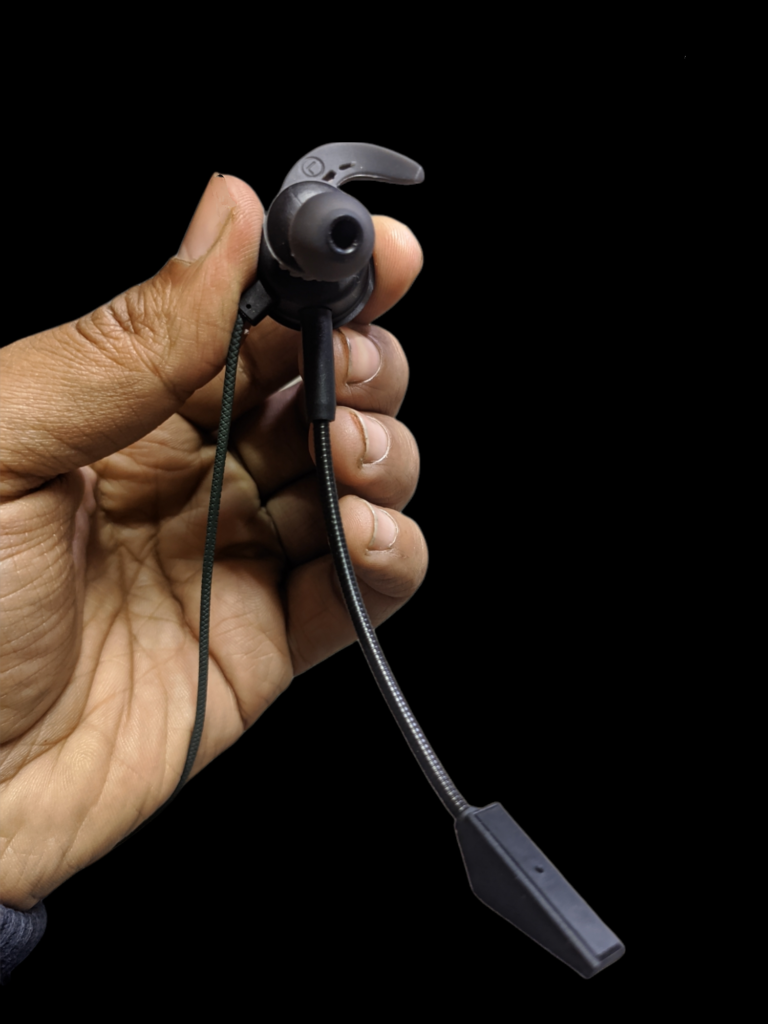 Also Check:- Neckbands Vs TWS, Which One To Buy?
Performance & Audio Quality
I played dozens of rounds with PUBG & CODM with Plextone Xmowi RX3. The earphones provide decent audio quality to locate enemies. The footsteps are clear and precise. As this is a wired earphone, there is no latency at all. The dual drivers assist in providing a nice balance of sound for intense gaming. The bass doesn't sound exaggerated & the treble sounds nice. You can find significant differences over normal earphones here for gaming.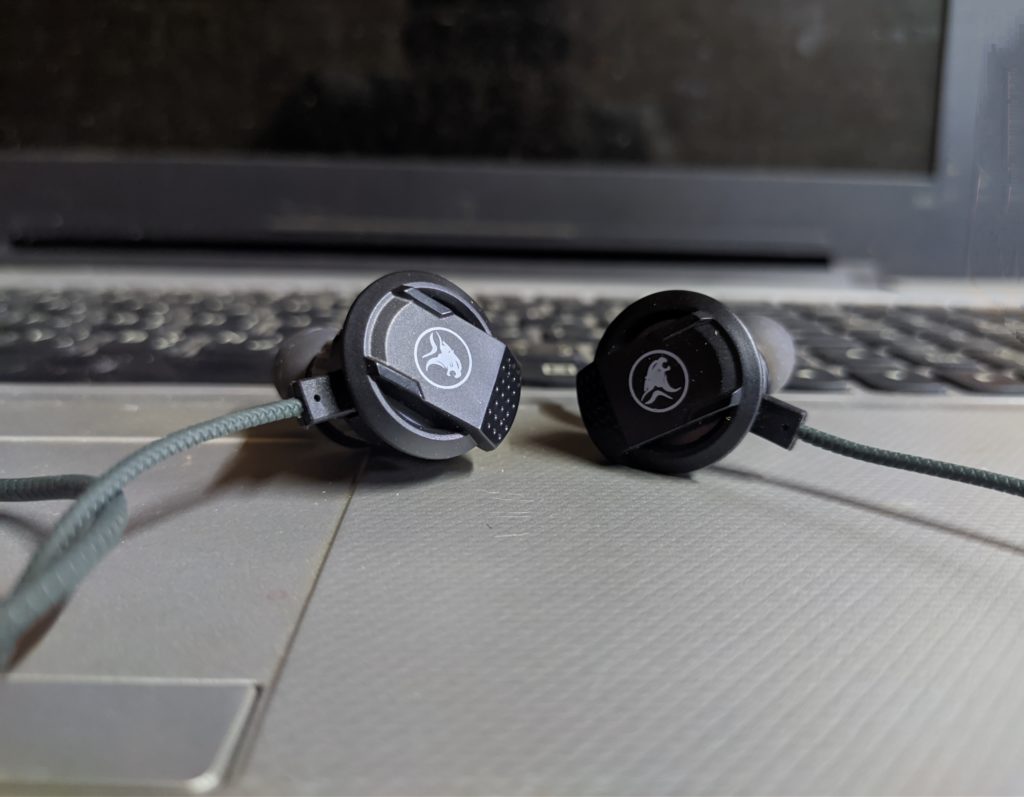 Be it normal 'Team Death Match' or 'Battle Royale', these earphones proved their worth. Gaming was absolutely fun. Not only for gaming, but it is also great for listening to music. Bass is not over boosted but just at the right amount. Listening to high-quality audio is a charm on RX3. Also, the mic works great for phone calls. The detachable mic is perfect for attending zoom meetings, video calls on Messenger, Viber, Whatsapp, etc.
Plextone XMowi RX3 Gaming Earphone Price in Nepal
Plextone XMowi RX3 Gaming Earphone Price is set at Rs. 1999 earlier whereas you can get it at Rs 1600 for Daraz 12.12. While you also can get it by visiting their physical store at Mahabaudha, Kathmandu. This product is a bang for the bucks for the gamers.
| | |
| --- | --- |
| Product | Price in Nepal |
| Plextone XMowi RX3 | Rs.1999 |
Price of Plextone XMowi RX3 Gaming Earphones
Should You Buy Plextone XMowi RX3?
Plextone XMowi RX3 delivers the best performance as per its price. Gaming fanatics can go for it. The growing online battle royale games deserve earphones like this with a price tag of Rs.1999. Music lovers can also opt for RX3 to enjoy grooving music with a nice amount of bass & treble. The detachable mic is a charming add-on for gaming, video calls, phone calls, etc.
Check out: Tuddrom Earphones Price in Nepal
So what do you like about the earphone? Do you play a lot of battle royale games like PUBG, COD with earphones? Do let us know in the comment section below.