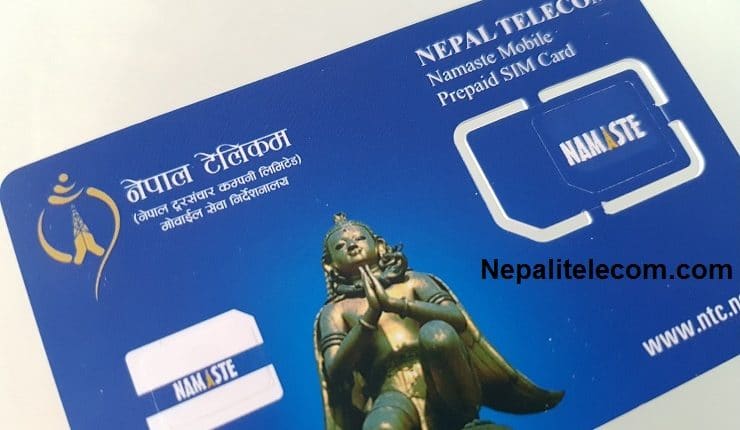 Comparing Nepal Telecom and Ncell SIM card
There was a time when people had to queue in line for hours to get a SIM card in Nepal. People even used to start queuing in front of NT offices from the night before or very early morning . Where the SIM card distribution was to begin from 10 am. Then  only Nepal Telecom network was available and it was tough time for them to handle the ever growing demand. We had a long way from there with the entry of private telecom operator Ncell (then called Mero SIM). It made possible the readily availability of SIM cards from stationary, Pan pasals and grocery shops. Entry of private operator ended the long cherished monopoly of the government owned telco, Nepal Telecom. And there started the era of competition.
It was Ncell who made the SIM card ubiquitous and NT followed suit a little late. NT even made the pre-activated SIM card available for free for the tourists at the arrival of International airport but it is found closed now.
Now we know that Prepaid SIM cards from both NT and Ncell are available at local stores. We went to a stationary shop in the outskirts of Kathmandu city to check the time duration for the enabled SIM to reach our hand. Requirements for both the SIM are the same: a passport size photo, photocopy of Citizenship certificate or passport or license and other information details.
Readily availability
At first we asked about the NT SIM card which we doubt to be available there, it took 5 minutes to fill up the form and then they send it to another shop by scanning. They told us it will open after half an hour which it did on time, contrary to others complain of taking long. Then we asked about Ncell SIM with same type of form fill up and scanning to proceed. The Ncell SIM took a little shorter time to open from their system.
Price of Nepal Telecom prepaid SIM card is Rs 90 for 50 rupees balance whereas it is Rs 99 for the same Rs 50 main balance in Ncell. There are some bonus included in Ncell SIM that could be used inside their own network. They shopkeeper may charge you more for the photocopy of your citizenship card if you only have the original.
Unboxing
Unboxing both the SIM cards, you get a SIM inside a card and a booklet for all the information related to the mobile services. Now that most of the smartphones use either micro or nano SIM, the operators are providing you the SIM, manageable for all the sizes ( Regular, Mini and Nano). You don't need to cut it nor you have to use adapters to change the size.
You don't need to dial anything to enable the SIM card and once you get the network signal in your phone, you will be notified with the Access point (AP) settings to configure your handset for GPRS/ 3G or you can even do it manually.
If you know the distribution of SIM cards of other operator like UTL and Smart, do mention it and your experience for these two SIM counts. Do comment below.
The series of comparison between both NT and Ncell continues as below:
Comparison of Ntc vs Ncell 3G speed.